Maximize your Audience Reach with Video Neighborhoods
Video neighborhoods provide programmers and broadcasters with access to the largest global media network including premier cable, broadcast and direct-to-home systems across six continents. A combination of just four of our satellites provides instant global video distribution, reaching nearly 100% of cable monetization outlets, while other neighborhoods provide targeted access to high demand markets.
Intelsat offers dedicated capacity on over 35 strategically located video neighborhoods around the world
Through access to thousands of cable headends, IPTV systems, broadcast towers, and our direct-to-home (DTH) platforms, content is distributed across Intelsat's video neighborhoods and instantly connects to over 500 million TV households.
Intelsat's unmatched cable headend penetration and numerous direct-to-home platforms
Additionally, multi-channel per carrier platforms are also located in high-demand orbital locations providing programmers with a cost-effective way to gain the full benefits video neighborhoods have to offer including beam strength, coverage, and vast audience reach.
Cable, Broadcast, and Direct-to-Home Video Neighborhoods by Region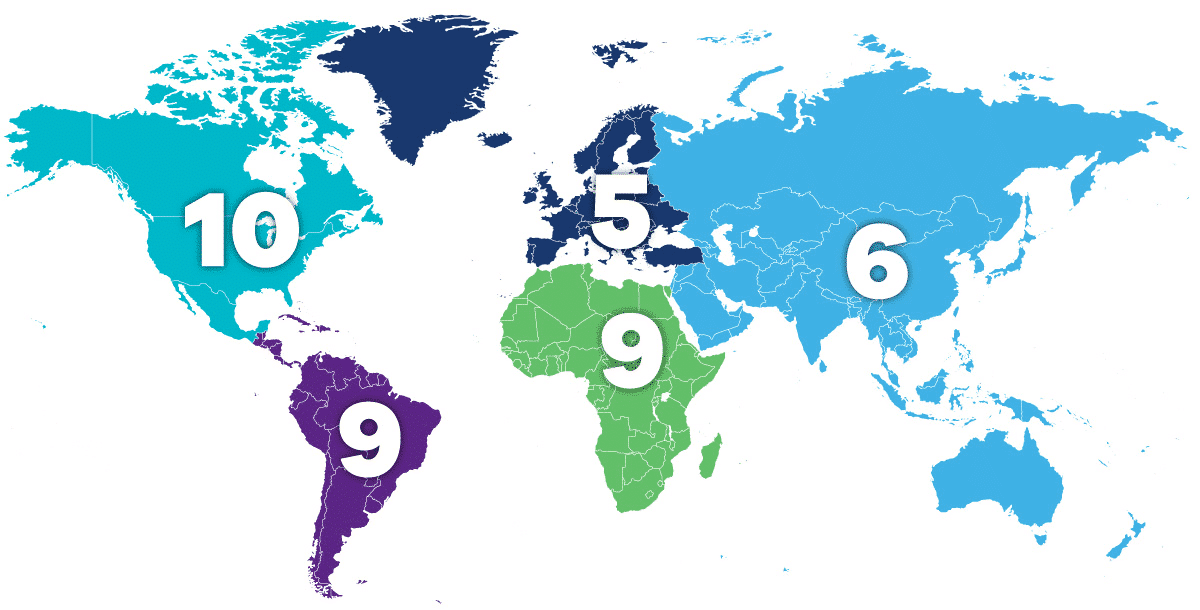 Not Sure Where to Start?
Tell us more about your connectivity needs and our experts will find a solution that serves your organization.