Solutions that span beyond traditional connectivity.
Delivering inflight experiences that meet the needs of aircraft, passengers, and crews requires a powerful, integrated inflight connectivity solution and network that enables seamless interaction between access technologies, in-cabin networks, and system software.

When choosing a connectivity solution, Intelsat offers you options. Our Intelsat 2Ku and Intelsat ESA deliver industry-leading performance and unique low-profile designs. When paired with our in-cabin network, these solutions offer exceptional passenger and crew experience. Let us work with you to select the ideal technology for your airline, taking into consideration your unique requirements and business objectives.
Flexible Connectivity Options
Meet the Multi-Orbit Satellite Solution
Our Electronically Steered Array antenna (ESA) is the only commercially available antenna to operate between low Earth and geostationary satellites, offering the benefits of LEO's low latency plus the redundancy of GEO to address network hotspots that LEO networks on their own cannot. Passengers will be able to effortlessly stream media and stay connected. Whether aircraft are flying polar regions or over the most populated cities, ESA offers superior performance from takeoff to touchdown.
See What 2Ku Can Do For Your Fleet
Intelsat's 2Ku antenna is an industry-leading solution that beats gimbaled antennas when it comes to reliability and performance. It offers a fast, cost-effective, and consistent quality of experience over 98 percent of the globe. The best part? It's built with an open architecture that takes advantage of both current and future Ku satellites, making it a great choice for airlines that want to stay connected today and tomorrow.
Software That Empowers Your System
All Intelsat IFC solutions are powered by our advanced airborne system architecture, delivering greater control over the IFEC experience, simplifying future system upgrades, and making it easier to refresh the in-cabin experience. New features and capabilities can be deployed Over-The-Air (OTA) and independent of software certification events resulting in fewer updates to the core operating system. This scalable platform readily adapts to new LRUs, supports multiple inflight system hardware and software configurations, and even includes built-in diagnostic capabilities.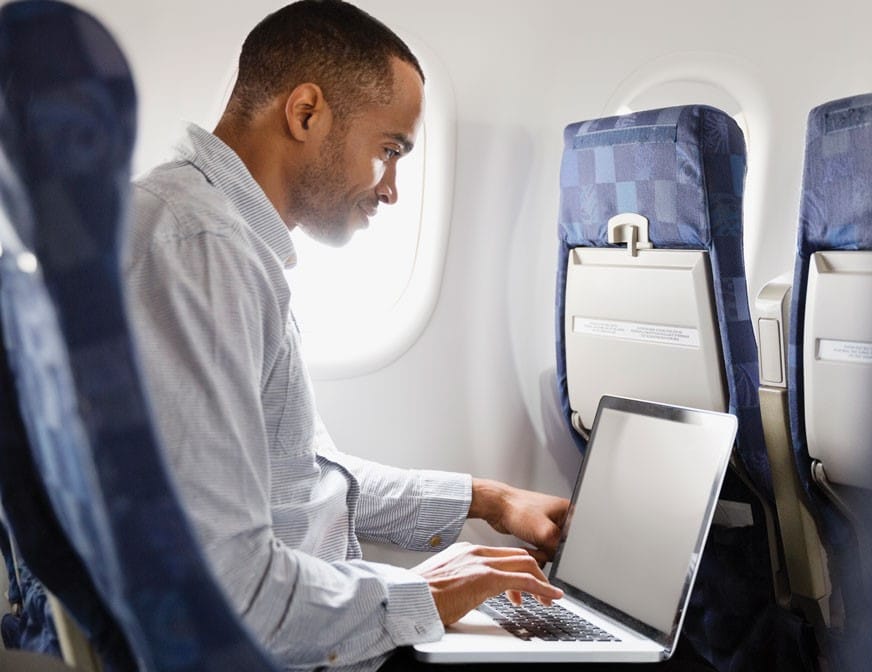 Not Sure Where to Start?
Tell us more about your connectivity needs and our experts will find a solution that serves your organization.