Designed for Airborne and Multi-Domain Operations
FlexAir Government is a complete end-to-end managed service specifically engineered to meet the connectivity needs of airborne and multi-domain operations. FlexAir provides high performance, in-flight broadband connectivity to a wide range of aircraft (including those used by military and emergency response teams) to support enroute communications and intelligence, surveillance, and reconnaissance (ISR) applications.  
Resiliency and Productivity in the Air 
Global Coverage
A Range of Antennas
Flexible Service Options
An Ecosystem of Partners
Higher Performance
Enhanced Interference Mitigation
FlexAir for Government Qualified Terminals
Intelsat has tested and qualified a range of terminals for FlexAir, with multiple fuselage and tail-mount options for rapid deployment.
Service Delivery Done Right
Our easy-to-use Service Management Portal enables customers to provision services and monitor activity in real time. Establish connectivity in under one minute.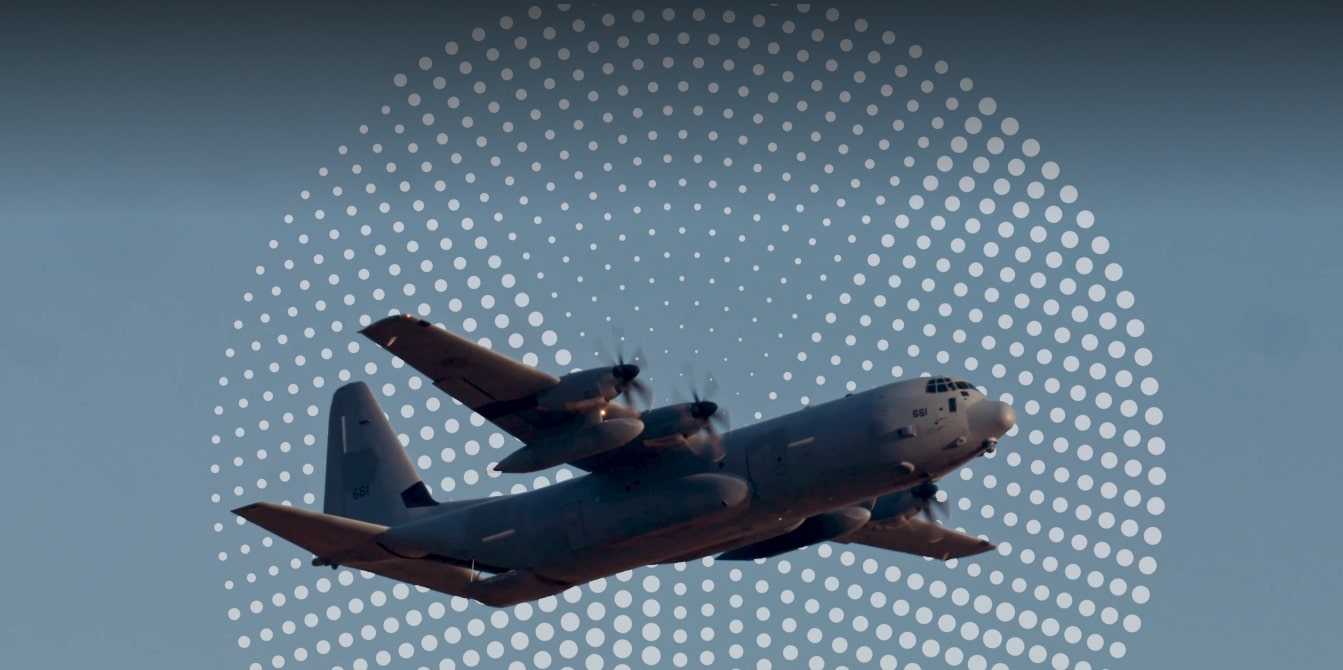 A Complete Managed Service Solution for Aero Applications
Flexible, Competitive Subscription Plans
As the most competitive offering in the marketplace, FlexAir for Government delivers up to 10x the data throughput of other managed networks and the lowest cost per bit. The service also enables government users to select among several service offerings, allowing them to choose the right plan based on their data rate and geographic needs without having to make an upfront commitment.
FlexAir for Government makes reliable first-class connectivity available to a broader range of users by guaranteeing:
Pay-as-you-go model and only pay for what you use
No upfront fee and no monthly fee
No service contract obligation
The flexibility to roll-on/roll-off when needed which allows you to easily switch between different aircraft and the flexibility of a non-permanent installation
Secure, Multi-layered Coverage Designed for Governments
FlexAir for Government also delivers security, reliability, and signal retainability required by both heads of state and military missions. If an interferer tries to jam a signal, users can switch to another beam to ensure uninterrupted connectivity. Additionally, Intelsat's load-balancing capabilities can redistribute users to different beams if a resource becomes overtaxed, even within the same region — a capability no other service can claim.
With multi-layered, seamless, and consistent coverage, government users have the agility to optimize their service, provide a predictable cost structure that meets budget requirements, and deliver real value to warfighters.
Not Sure Where to Start?
Tell us more about your connectivity needs and our experts will find a solution that serves your organization.