A Proven, Reliable Solution for an Exceptional Inflight Wi-fi Experience
With better performance and reliability than gimbaled antennas, 2Ku supports a high-quality streaming experience accessible to all passengers. Available as linefit and/or retrofit on most aircraft types, the 2Ku system is flying today on more than 1,300 aircraft with over 30 million hours in service. 2Ku provides gate-to-gate global service to meet the growing demand for inflight data usage.
Consistent Throughput and Low-Profile Design
2Ku provides exceptional service to all passengers simultaneously. Compared to gimbaled antennas, 2Ku has three times the surface area and two times the throughput to the plane with the same amount of spectrum. 2Ku also boasts superior on-wing performance with reduced drag and long service intervals.
(Image note: Outside Aircraft Equipment (OAE) height varies by aircraft type and installation.)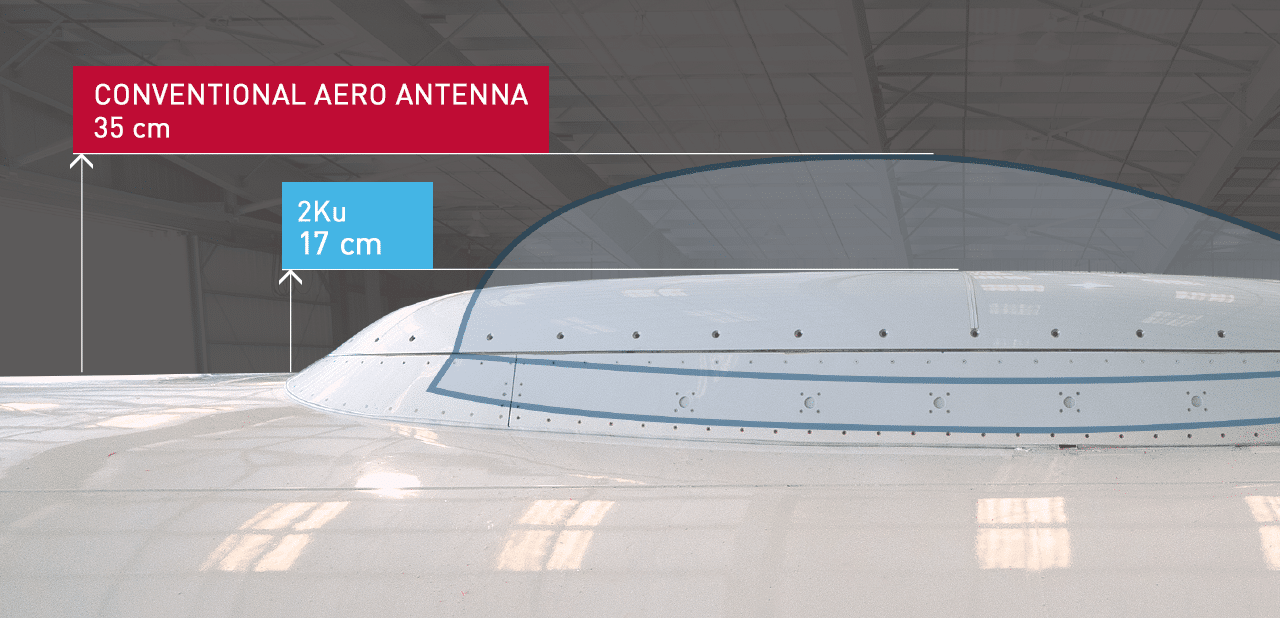 Unique Dual Phased Array Design
With separate antennas that transmit and receive in any direction without tilting or vertical motion, the 2Ku antenna uses significantly fewer moving parts, resulting in higher reliability. With 4x more surface area than regular aero antennas, you receive top-notch performance and twice the spectral efficiency, delivering more bandwidth for less cost.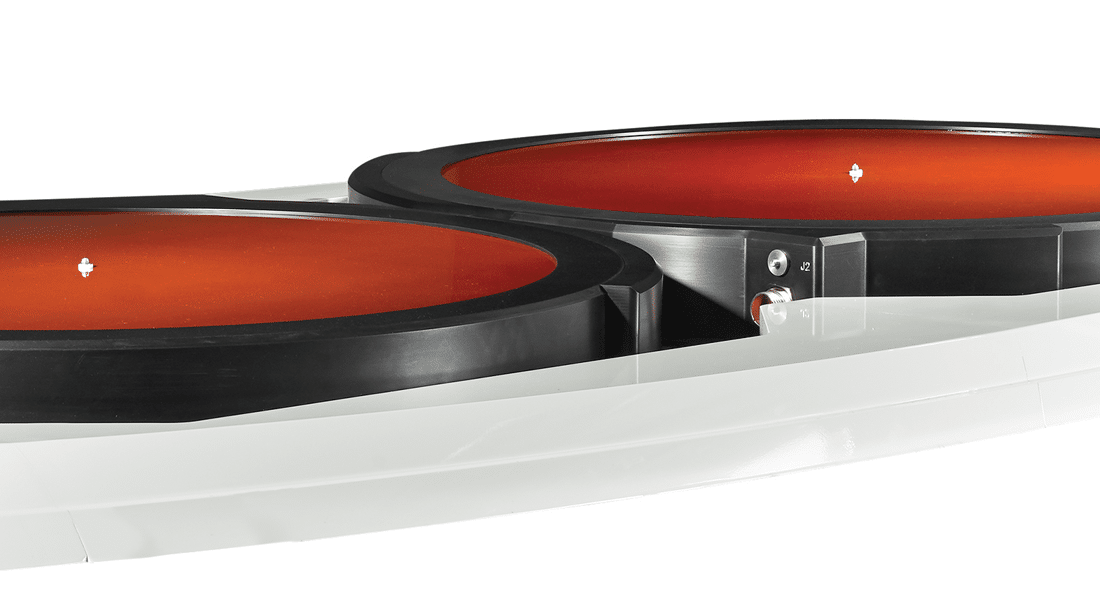 Not Sure Where to Start?
Tell us more about your connectivity needs and our experts will find a solution that serves your organization.