Intelsat and Broadband TV News Explore Media Distribution Market in Central and Eastern Europe
June 12, 2020
Three-part webinar series now available on demand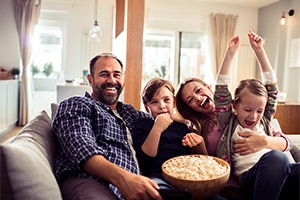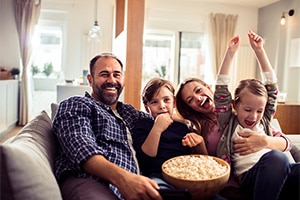 Intelsat recently hosted a three-part webinar series in partnership with Broadband TV News to discuss the current status and future of the media distribution market in Central and Eastern Europe. We were joined by industry experts who reviewed insights, technical challenges and trends, as well as ideas on how to capitalize on this dynamic market.
The first session, "Capitalizing on a Rapidly Changing Media Market: Welcome to Central and Eastern Europe," addressed technical challenges that programmers are facing in Central and Eastern Europe. Industry experts from Slovak Telekom, Antik Telkom and T-Mobile Czech Republic joined Broadband TV News and Intelsat in a thought-provoking panel discussion on a variety of topics.
The panel began with a discussion about the impact that COVID-19 is having on the lucrative Pay-TV market in Central and Eastern Europe; according to Digital TV Europe, the live-streaming industry alone has grown 45% from March 2020 to April 2020 due to the pandemic. The conversation then pivoted to new technologies emerging in region and globally, will all of the panelists noting that they have seen the adoption of hybrid networks and believe they will be the way of the future.
The second session, "The Future for Media Innovation is Now" was centered around trends in innovation and how Intelsat is keeping pace with the dynamic, fast-paced market. Broadband TV News kicked off the session with a discussion of advancements and trends in the Czech Republic and Slovakia, noting that Direct-to-Home (DTH) platforms have been – and remain – lucrative in the region, with more operators moving in and acquiring those that have already established a subscriber base. As a result, consumers are seeing more options for converged services and options of bundling with other services, including mobile.
To round out the second session, a product-development expert from Intelsat walked participants through our latest solution offerings and the advancements we're making to help our customers capitalize on the shifting market and capture more viewers. Some of these advancements include enabling teleport facilities to receive video feeds over internet, software-defined networks that blend multiple forms of connectivity, and new technology enabling mobile journalism and other occasional use (OU) applications.
The final session in our series, "Your Next Destination is 1° West," provided a deep dive into Intelsat's 1° West multi-satellite video neighborhood serving the Central and Eastern Europe media market. Intelsat's regional experts discussed the current state of the video neighborhood and provided a look into upcoming advancements, such as 4K UHD TV distribution. 1° West carries over 900 channels and is home to five of the leading DTH platforms in the region, making it a prime location for video distribution to all of Central and Eastern Europe. By 2025, 148 million TV households are predicted to be in the region, with 66 million projected to support HD content; the panel delved into why 1° West is uniquely positioned to reach all of these new households and provide the high-quality content that Central and Eastern Europeans are increasingly demanding.
During the final session, members of Intelsat's leadership team also engaged in an insightful discussion about the future and where they see the industry trending over the next couple of years. From debunking the myth of satellite being viewed as too "old" and "expensive," to trends including OTT and non-linear distribution, it was apparent that satellite will continue to play a crucial role in video distribution for years to come. Whether it's finding a more cost-effective distribution option, increasing subscriber bases, or exploring new technologies, satellite technology – and Intelsat – will be there every step of the way, helping programmers navigate rapidly changing media markets.
To watch the three sessions and learn more about Intelsat's 1° West media distribution solution, click here.
Follow us on Twitter to learn about upcoming Intelsat-hosted webinars and virtual learning events.