FlexMaritime provides internet services for merchant ships to effectively integrate onshore operations, improve voyage planning, and optimize fuel consumption by monitoring ever-changing weather conditions and traffic patterns.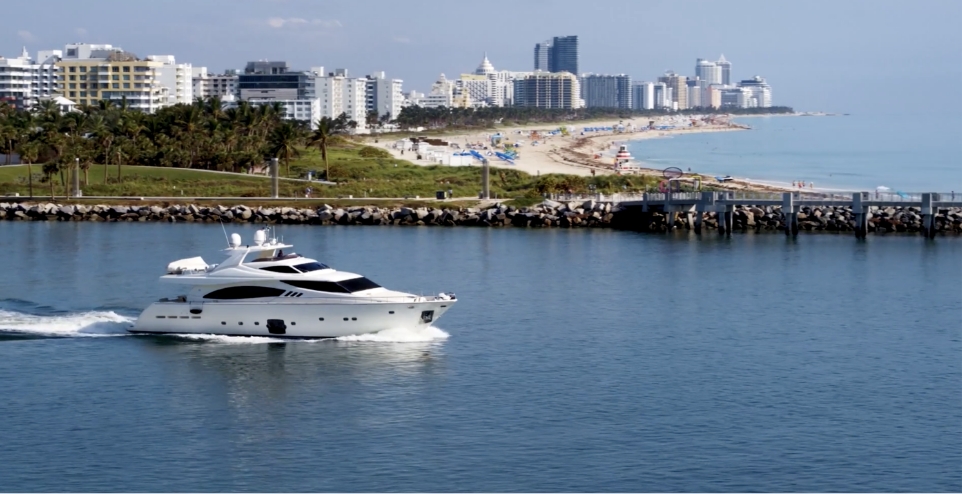 See how FlexMaritime keeps your crew and passengers connected
Our Ku-band, high-throughput satellites deliver the following benefits:
Ensure seamless coverage from anywhere with 24-hour location tracking
Reduce downtime with remote diagnostics of ship performance
Enhance productivity by optimizing fuel consumption
Maximize efficiency with automatic software upgrades
Improve offshore operations with management of cargo and other cloud-based IoT applications
Broadband connectivity enhances crew welfare as well as the overall guest experience via:
Faster web browsing
Access to telemedicine
Access to training
Access to streaming video and video chat to stay connected with loves ones onshore
FlexMaritime leverages an open-architecture approach, offering a proven solution that's compatible with different hardware and technology options. This level of interoperability means ship owners and operators can take advantage of new technology advancements as they become available without the need to retrofit or replace current technology.
NEW! 45cm Antenna Class
Small, affordable, easy-to-install maritime terminals bring fast data speeds to fishing, workboats, leisure and recreational vessels around the world.
Solutions Partners
FlexMaritime is offered exclusively through our Solution Partners, It can also be integrated with partners' value-added services to create the perfect solution.
Qualified Terminals
Intelsat qualified terminals deliver the quality and performance you expect.
Service Delivery
Provision and monitor in real time through our Service Management Portal.
Not Sure Where to Start?
Tell us more about your connectivity needs and our experts will find a solution that serves your organization.