Onboard Components
Explore our in-cabin network hardware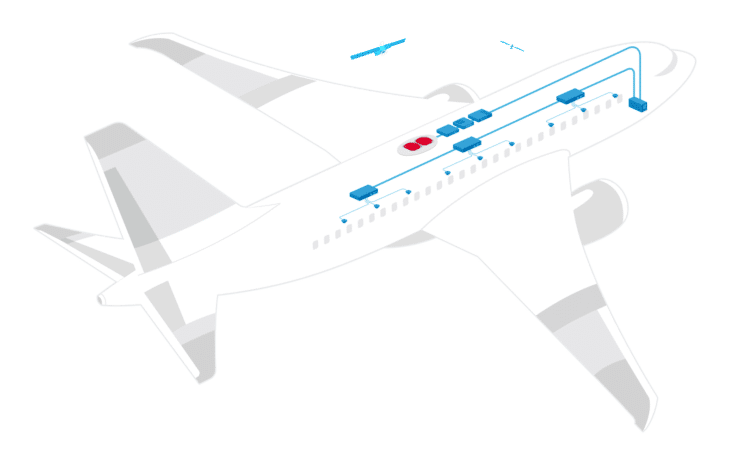 ACPU-2
Next-generation onboard server unit that uploads and downloads data to the aircraft both inflight and on the ground.
ACWAPs
Interface for IFEC, Connected Aircraft Services and passenger/crew WiFi enabled devices.
Wi-Fi antenna
Located on the ACWAP. Generates in-cabin Wi-Fi signal.
ACPU Features
Dual-blade Quad-core i7 processor with 16GB memory and up to 1.6TB of solid-state disk drives enable onboard storage of IFE content
OEM line-fit ready for simplified installation
GSM terrestrial modem and dual-band Wi-Fi client enables seamless gate-to-gate connectivity
At-a-Glance
Host a variety of software onboard, including the airline portal and content for wireless inflight entertainment
Deliver hundreds of concurrent video streams and up to 2,000 hours of content
Enable passenger and crew connected aircraft services
Ready to Discuss Your Inflight Connectivity Needs?
Let's Talk