Intelsat Makes Pledge to ITU Partner2Connect Digital Coalition
September 20, 2022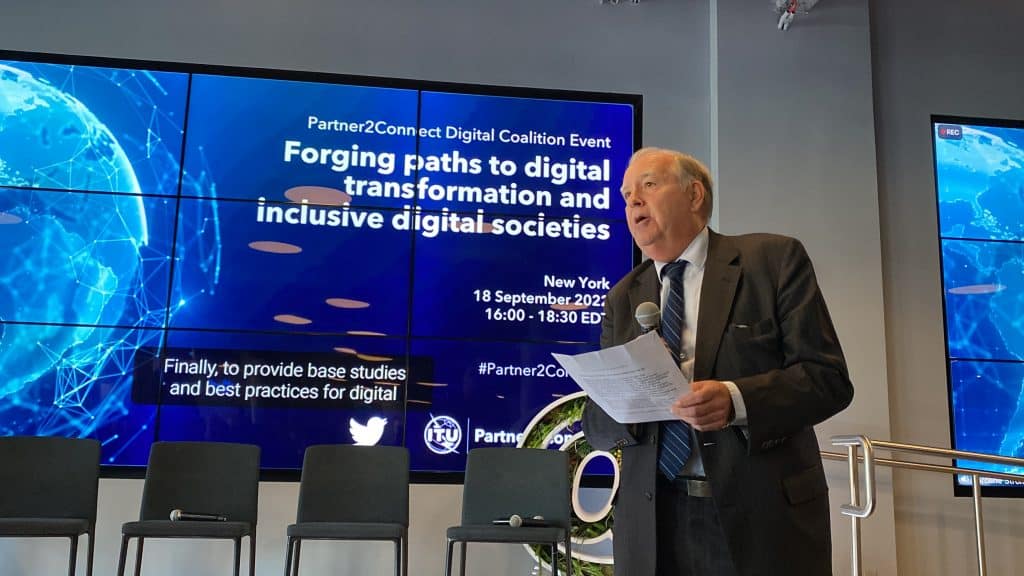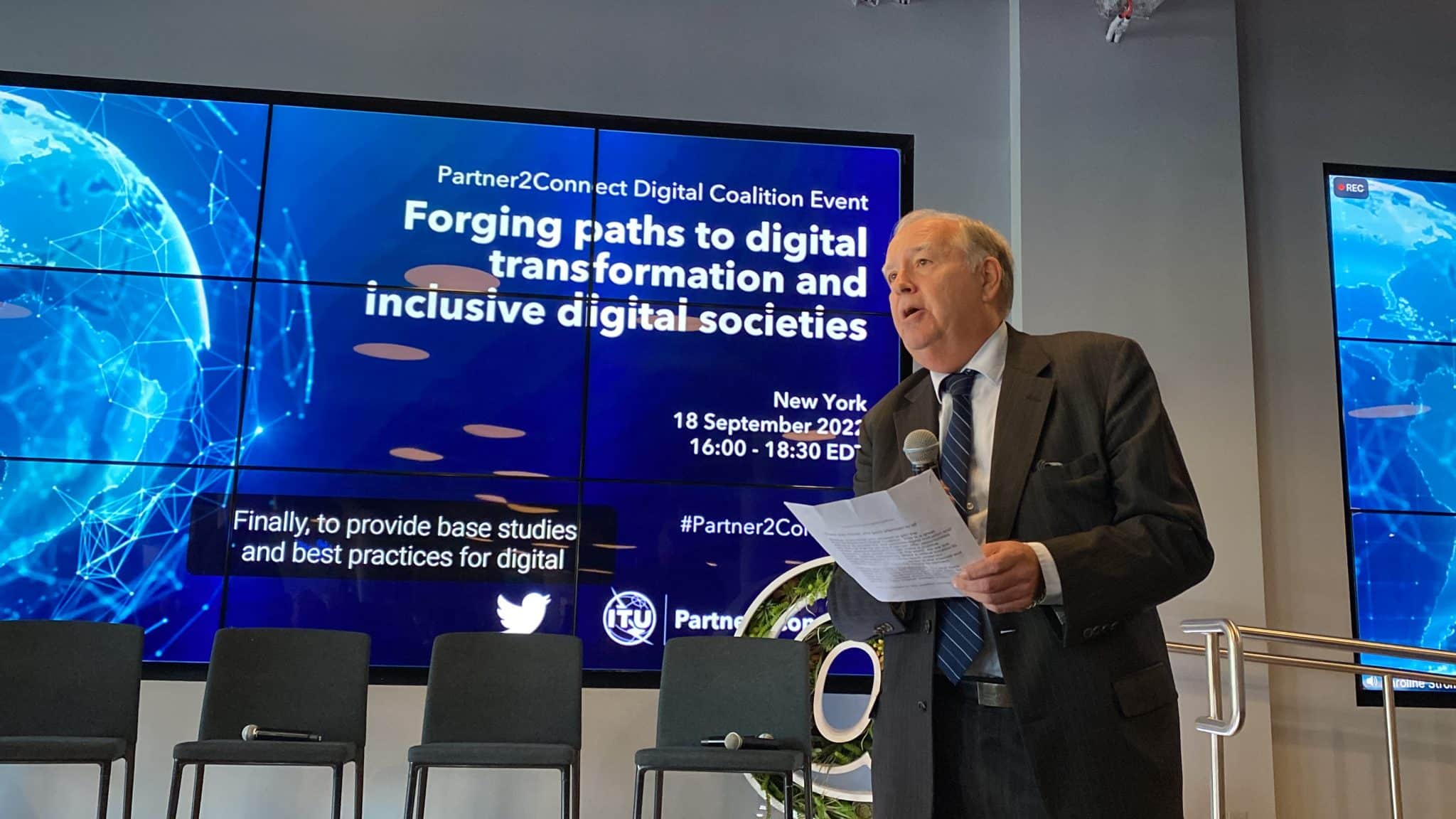 Closing the digital divide for millions of people around the world
Intelsat has joined the ITU Partner2Connect Digital Coalition as an extension of its long-held commitment to people, communities and the environment. The pledges laid out as part of the coalition are part of Intelsat's dedication to connecting communities and closing the digital divide around the world.
Globally recognized as a company where innovation and service are the top priorities, Intelsat has connected the world with satellite technology for more than 50 years bringing global events like the first Moon landing and royal weddings into millions of living rooms around the globe.
As the industry leader, Intelsat recognizes that the future relies heavily on sustainability and its commitment to the people and communities it serves.
The first pledge relates to the facilitation of digital inclusion through innovation. The company has taken strategic action to offer reliable and meaningful connectivity through its new multi-orbit unified network. The unified network facilitates the provision of uninterrupted broadband satellite connectivity. It will also enable the provision of services to industries in hard-to-reach locations, such as oil rigs, mining sites, and financial services machines in island nations.
"We believe that partnerships among satellite communications companies and bringing together complementary capabilities can drive competition. This benefits customers and people around the world who rely on seamless connectivity," said Intelsat CEO Dave Wajsgras.
For example, in 2020, Intelsat partnered with Africa Mobile Networks (AMN) to help connect more than 1,000remote sites, reducing the digital divide among 3.5 million previously unconnected individuals in sub-Saharan Africa.
Intelsat's second pledge to ITU aims at facilitating digital inclusion as a fundamental tool for education and during man-made and natural or disasters.
In Aug. 2021 Haiti was struck by a powerful earthquake that damaged its terrestrial communication infrastructure, rendering a lapse in communication when it was needed most. Intelsat's team, with the help of HELP.NGO – an international disaster relief organization, established high-speed internet to support intelligence coordination for the United Nations. As a result, local authorities and relief agencies could quickly determine where to deploy resources based on intel, video feeds and photos they had gathered. Intelsat was recognized by the Mobile Satellite Users Association (MSUA) for its rapid deployment of FlexMove – a global, redundant, fully managed high-throughput satellite (HTS).
To help reduce the impact of predictable damaging weather events, Intelsat is working with Central American integrators and telecommunications service providers. The company provides options to leverage the unique assets of satellite-based solutions to add network-resiliency capabilities and establish plans for post-storm recovery needs.
Our pledge in this category includes the provision of $500,000 of airtime and the necessary equipment to be utilized in case of natural or man-made disasters.
Intelsat identifies digital literacy as the catalyst for social and economic development. Keeping its commitment to increasing digital literacy and STEM education, in coordination with MaxIQ, Intelsat provides students with the materials and connectivity they need to develop satellite design solutions addressing one of the U.N. Sustainable Development Goals (SDG). These students came up with viable solutions to world problems, such as sustainable cities and communities and combating climate change solutions.
Year three of the STEM partnership will be announced in late Fall 2022.
In this category, our pledge includes the use of our access solutions to connect 100 schools until 2025.
Intelsat's third pledge is to offer thought leadership in satellite technology that helps digital transformation necessary for advancements in military operations, health care, enterprise, maritime, and inflight broadband technology, to name a few. Intelsat will prepare white papers to showcase best practices and specific case studies on the use of satellites for digital transformation and space sustainability.
Intelsat's initiatives are ahead of the curve including hosting the Democratic Republic of Congo (DRC) Connectivity Forum with Ragasat in Kinshasa, in July 2022.
Similarly, Intelsat's G-19 satellite customer service study revealed that the free-to-air platform connects a multigenerational diaspora who speak 30 different languages. These diaspora communities seek the platform to stay connected with their culture.
As the industry leader in space technology, Intelsat will continue to lead the way in making a positive footprint for the betterment of the human condition.