Connecting Across the World
To connect the world Intelsat relies on an extensive and secure global commercial satellite fleet and teleport facilities interconnected via our IntelsatOne terrestrial network. Strategically located, Intelsat teleports along with our ground and terrestrial infrastructure support a wide variety of government and commercial customers. We have spent decades developing and refining best-in-class processes and procedures, designed to maximize up-time and the overall customer experience.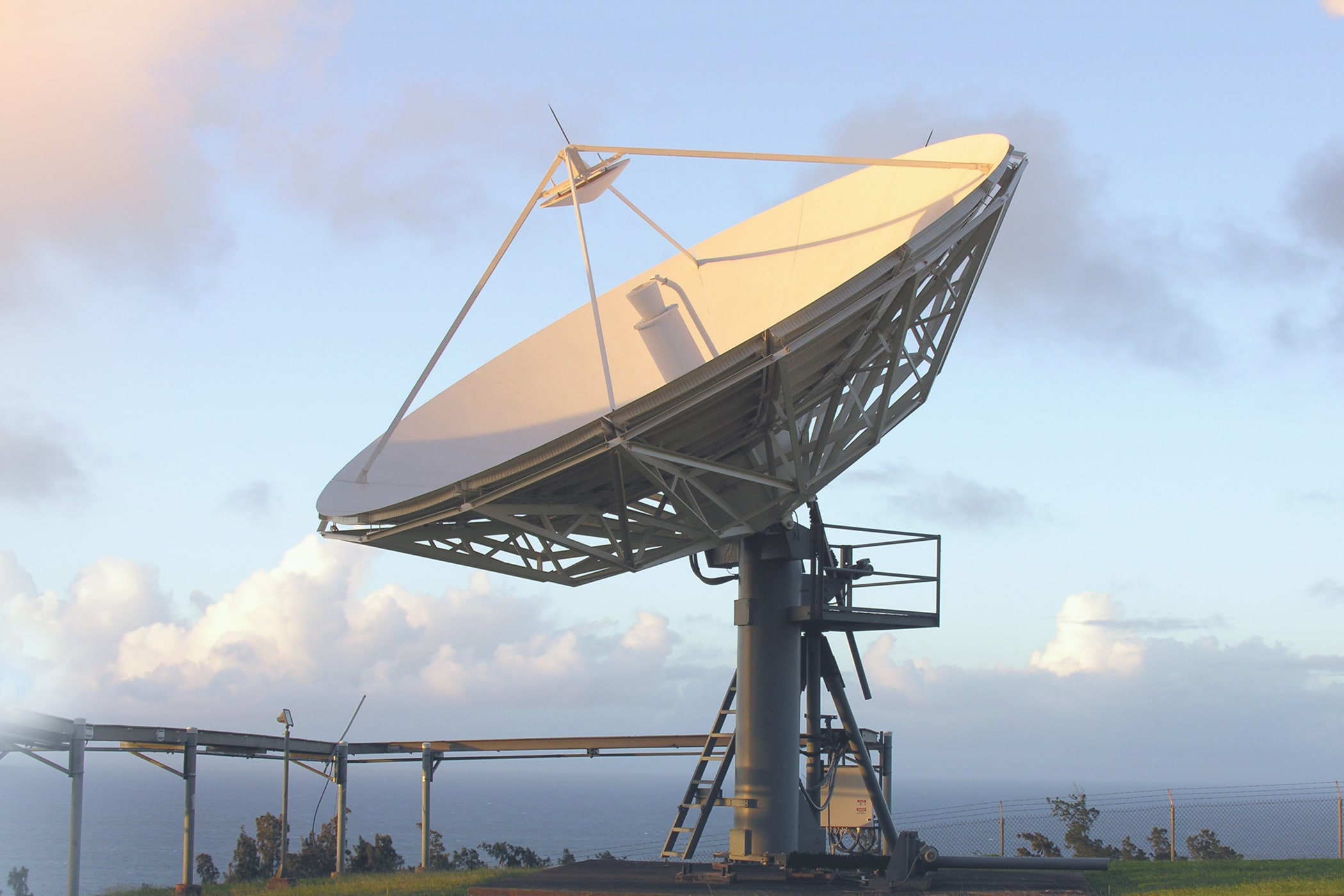 How We Support You
The ground segment is evolving to adapt to significantly higher levels of data downlink in the coming years. Ground stations for data reception can represent a significant capex investment for many players, especially if providing global coverage. "Ground as a Service" represents a cost-effective alternative to building and owning satellite infrastructure, with services such as ground station network on a pay-as-you-go basis, to teleport optimizations, consolidations, or relocations in the case of customers who already own infrastructure. Services are tailored to the universe of operators and new entrants with limited resources alike.
The Benefits of Intelsat as your "Ground as a Service" Provider
Experts on your team. Focus on your core product and services, let Intelsat's Engineering and Operational teams focus on the ground infrastructure. Cost and Schedule risk is also reduced when you have the right people on the team.
Cost and schedule efficiency. Utilize existing Intelsat infrastructure and facilities when available and appropriate.
Extensive and proven vendor pool. Tap into Intelsat's global vendor and partner network for equipment sourcing.
Increased reliability and availability. Get results from high-quality design and end-to-end 24/7/365 operational monitoring and maintenance services.
Explore Ground Services
Consulting Services for Ground RF and Terrestrial
Engineering and operational network design
Construction management
Project management
Procurement, shipment, and customs management
Installation, test, and acceptance
Teleport and Network operational training and management
Optimization, consolidation, and/or relocation of existing teleport(s)
Teleport and Network Services
Pay-as-you go ground station network
Backup facility and disaster recovery
Co-location of customer owned antenna systems and service-related equipment at Intelsat teleports or PoPs
End-to-end operational monitoring and maintenance