FlexMove for Government Delivers Communications for Mission Success
Communications-on-the-Move (COTM), Communications-on-The-Pause (COTP), and Manpack communications are essential for situational awareness, multi-domain theater access, operational theater backhaul, and Command, Control, Computers, Communications, Cyber, ISR (C5ISR). These technologies help expeditionary forces and humanitarian aid providers with immediate access to reliable communications linking advance teams to information and services essential for their mission.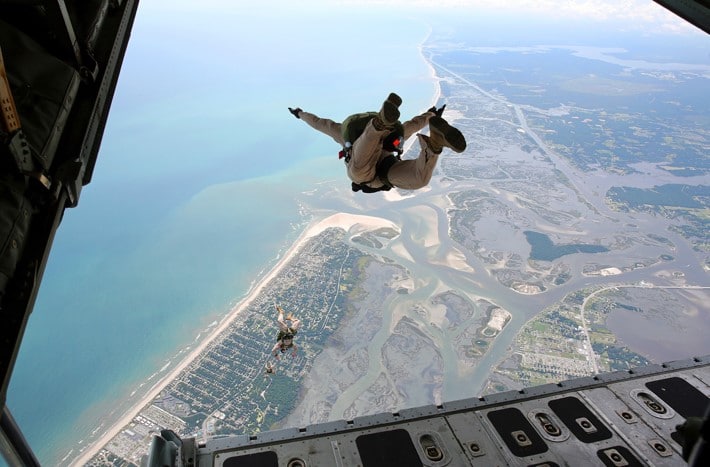 Immediate Access to Global Satellite Communications
Intelsat General land mobility solutions deliver global, high-throughput satellite (HTS) connectivity services on demand. When you leverage a fully managed satellite communications network, the complexity is removed, empowering you to quickly and easily control, provision, and monitor mobile assets anywhere around the world. With proven Comms-on-the-Move and Comms-on-the-Pause terminals along with unrivaled network performance, Intelsat General allows you to connect your people and your missions wherever they might be.
Broadband Connectivity for Ground Troops
FlexMove for Government provides flexible, pay-as-you-go service plans combined with global availability to enable troops to rapidly and cost-efficiently access connectivity around the world.
FlexMove for Government Provides Troops Access to Connectivity
96Mbps to Small Laptop-Size Terminals
IGC partners with Ovzon to provide end-to-end high-bandwidth communications to small mobile platforms, both on-the-move and on-the-pause. The service combines the mobility and flexibility found in ultra-small satellite user terminals with the throughput of wide band satellite communication services.  By combining Ovzon's unique service with Intelsat Epic, our global, high-throughput platform, Intelsat will enable speeds on laptop-sized terminals to reach up to 96Mbps.