Latin America Market Watch 2021: State of the Market
March 11, 2022

After years of decline, the Latin America Pay TV market is gaining steam—and satellite distribution is sustaining the surge. Intelsat's Media Market Watch 2021 showcases relevant trends and analyses.
Latin America has 17 Pay TV markets (plus the Caribbean islands). Aside from the leading countries, much of the region comprises emerging markets.
Top 5 Pay TV markets by household
Brazil: 70.2M
Mexico: 33.7M
Colombia: 14.2M
Argentina: 13.4M
Peru: 7.8M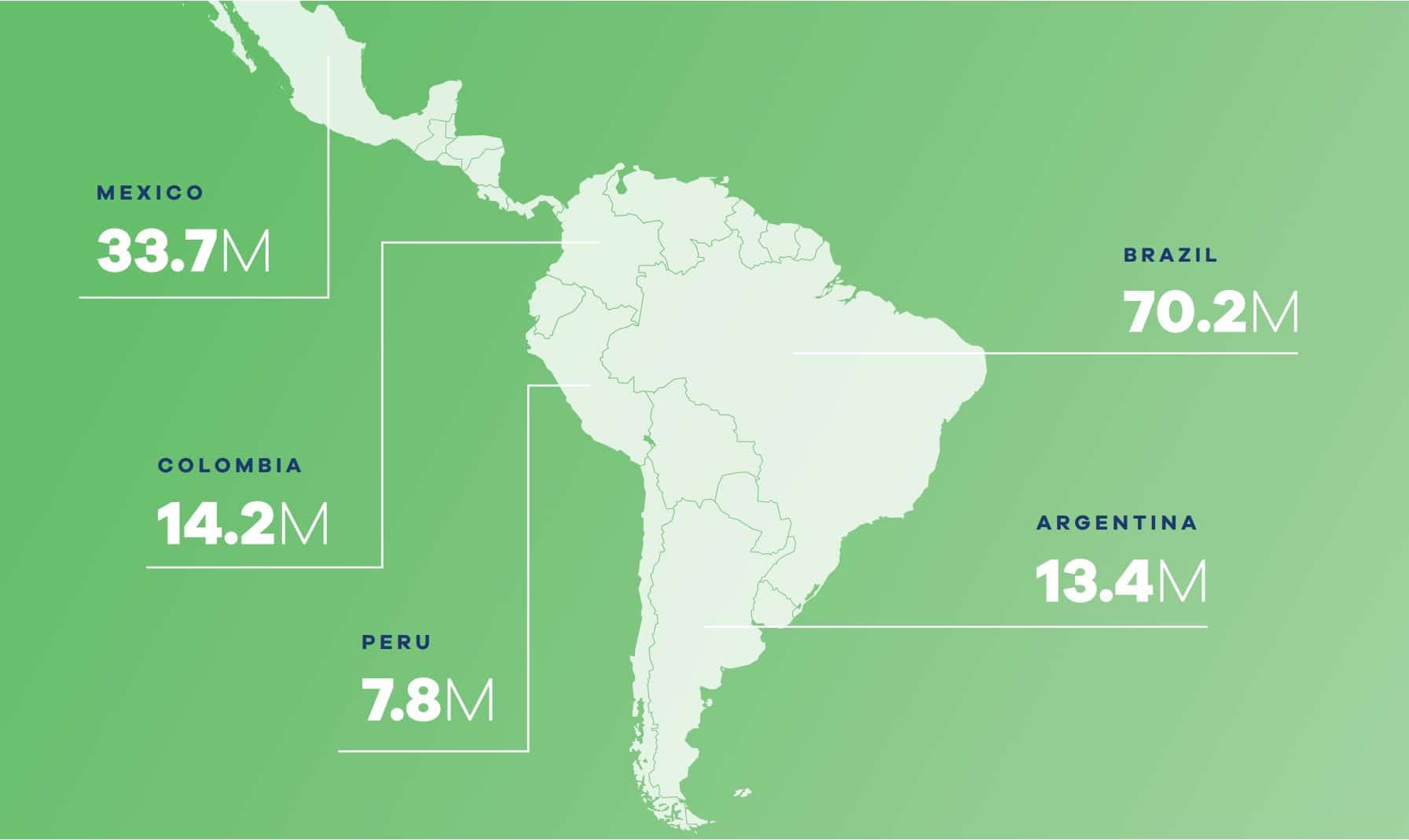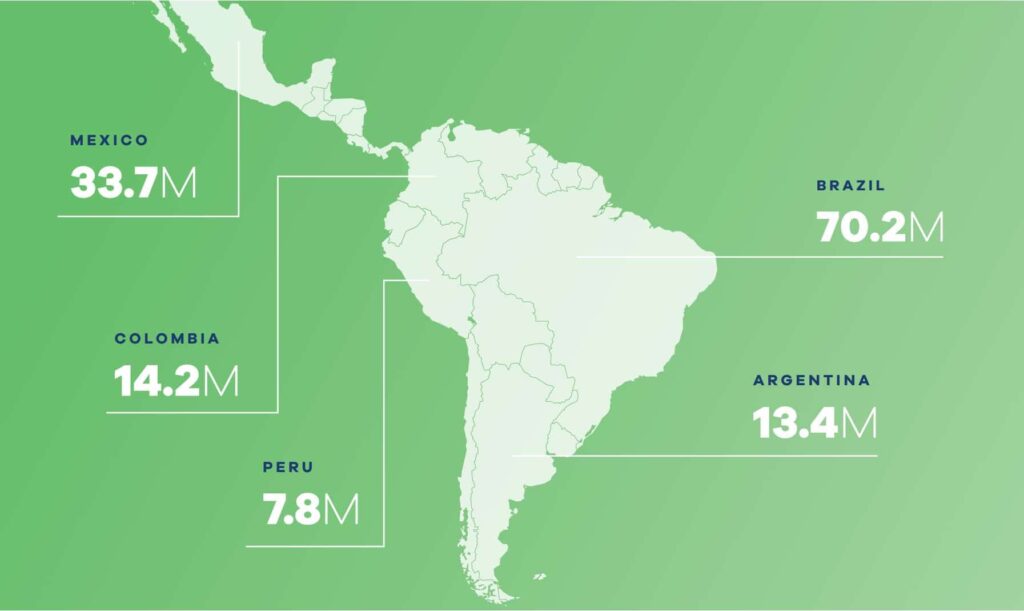 Prior to 2020, Pay TV declined overall in Latin America due to factors like piracy, inflation, and cord cutting. However, this trend reversed over the past year, with the Pay TV market bringing in a total of $9.3B in revenue. This trend is expected to continue with revenue projected to be $13.1B by 2029—a 40% increase.
This growth is largely being driven by increases in connections to cable and IPTV services. Notably, three key countries have seen (and are projected to see) increased revenue from Pay TV services' growing accessibility:
Mexico: Entire Pay TV market saw a 3.2% increase in 2020.
Peru: Projected to see a 9.7% increase in cable revenue by 2029. That's $628M to $690M.
Chile: Expected to see cable revenue increase from $415M in 2020 to $447M by 2029. Almost an 8% increase.
Download Media Market Watch 2021: A Complete Guide to Pay TV Opportunities in the Latin America Region to learn more about how Pay TV market dynamics are driving opportunities for programmers.