Intelsat Inflight Connectivity Making an Impact in APAC
February 14, 2022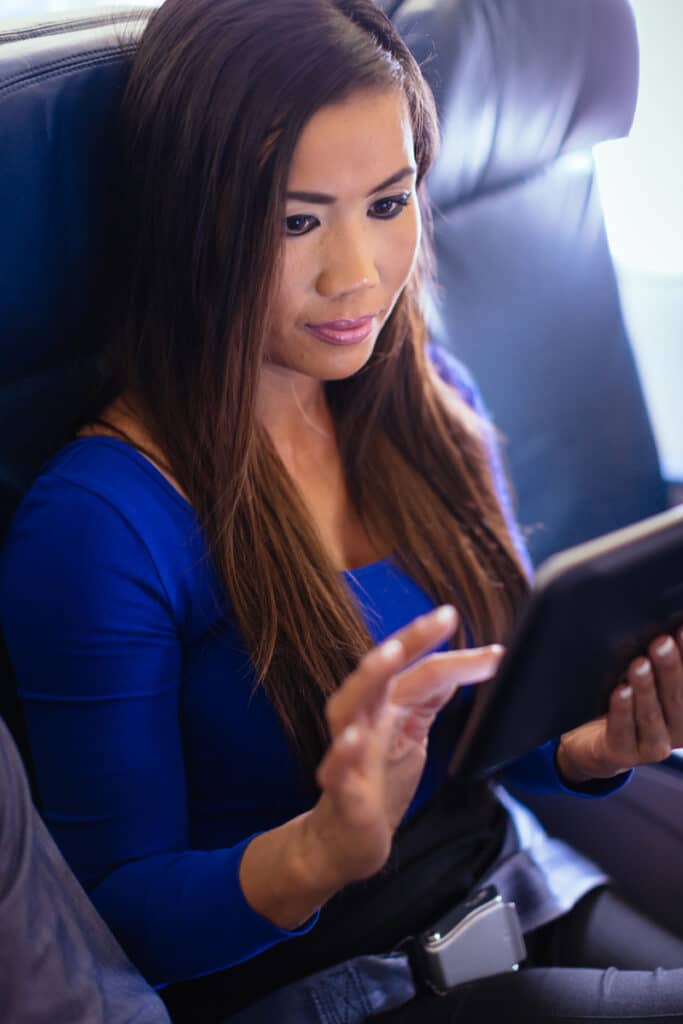 Intelsat is the world's most trusted global integrated space and ground satellite network with a mission to make broadband more accessible worldwide. In Asia-Pacific, demand is growing as airlines recognize the value of connectivity and keeping customers connected to friends, family or the workplace. Intelsat Commercial Aviation is delivering on this mission by helping airlines provide what passengers want most:
Reliable, seamless, end-to-end connectivity
Same internet usage and streaming-quality inflight as on the ground
Inflight services that are individually personalized
Paid and Free Wi-Fi access
Connected and Wireless IFE options
Next-generation of global mobility
Intelsat's robust network of High Throughput Satellites has recently been augmented with redundant coverage through our relationship with SKY Perfect JSAT Corporation. We have expanded coverage to provide airlines and their passengers with a faster internet connection through the use of its next-generation JCSAT-1C high-throughput satellites (HTS) over Japan and Asia.
As demand continues to grow, Intelsat's new fleet of software-defined satellites and $2B+ investment in a unifying global network will support virtually any access technology including our 2Ku satcom antenna. Our 2Ku antenna is uniquely forward compatible with next-generation Software-Defined Satellite (SDS) constellations. Furthermore, we are currently looking to extend our network to LEO/MEO bringing even more capacity to the region.
With these SDS global satellites coming online in 2024, our APAC airline partners such as Japan Airlines, Cathay Pacific, and Regional Express among other global airlines that traverse the region will be poised to deliver flying experiences that keep customers focused on travel instead of worrying about technology.
Inside the aircraft, the new Taurus MODMAN (with the Gilat SkyEdge IIc OS platform) is already providing performance and speed improvements. The Taurus modem is compatible with the IS-40e HTS Geostationary Satellite scheduled to launch in 2022 and will join the Intelsat Epic High-throughput satellite fleet and integrated IntelsatOne ground network.
Intelsat will continue to relentlessly focus on delivering powerful tools and services that simplify processes, reduce complexity, and enhance the inflight connectivity experience. Learn how Intelsat can help deliver outstanding passenger experiences at the Singapore Airshow, 15-18 FEB 2022. To contact Intelsat at the Singapore Airshow, click here. For Intelsat global media relations, click here.