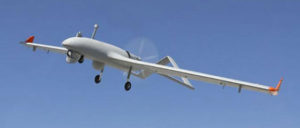 Satellite connectivity and performance requirements are crucial for research scientists like Christopher Zappa, who uses UAS to measure sea ice thickness. Instead of accessing the area by ship, which would affect the outcome of his research, Zappa uses large, fixed-wing unmanned aircraft that can fly up to 24 hours and carry payloads of 10 pounds. He is thus able to study the transition zones between the open ocean and sea ice in the undisturbed ocean. Once limited to military operations, unmanned aircraft systems (UAS) are now used for a variety of civilian operations, most notably scientific research. As the technology continues to advance and high-throughput satellites (HTS) support the growing demand for bandwidth, scientists are able to expand and refine their research. For example, the
recent article in phys.org
described how Zappa is able to use UAS payloads to measure surface ice temperature, the age of the ice, and how much solar radiation the ice is absorbing. Unmanned aircraft have come a long way
since the early 2000s
. Today, they can be as large as an airplane or as small as a bumblebee. They can be equipped with a range of sensors, including digital recorders, thermal cameras, and hyperspectral imagers that can capture thousands of hours of video footage. And wider footprint beams increase the areas of coverage. Add the ability for UAS to fly long distances for extended periods of time, and scientific researchers can now measure, monitor, and observe areas that were previously inaccessible due to sheer physical constraints or a lack of resources. The sky truly is the limit for UAS, as evidenced by adoption rates. According to
Northern Sky Research
, the number of UAS dedicated to civilian applications is expected to triple by 2023. However, this increased adoption, along with advancements in unmanned aircraft technology, make bandwidth management critical. Commercial satellite providers like Intelsat General are prepared to meet this growing need. Intelsat's Epic
NG
HTS platform provides enhanced bandwidth capacity and extensive coverage. Intelsat Epic
NG
also delivers high throughput to smaller and smaller terminals without increasing bandwidth requirements on the satellite.
Testing of Intelsat's EpicNG IS-29e satellite
using UAS with small Ku-band antennas transmitting full-motion, high-definition video delivered impressive results: The link was effectively two times the rate and almost three times more efficient than is possible on traditional widebeam satellites. Naturally, as UAS use increases, so too does the demand for global satellite bandwidth. Intelsat General has been supporting UAS missions since 2004 and is devoted to ensuring that advanced public- and private-sector operations like Zappa's can continue uninterrupted. For additional information see our Intelsat EpicNG
infographic
.
Related Posts