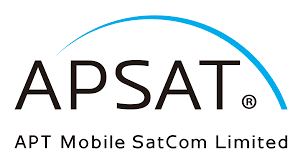 About APT Mobile Satcom Limited
APT Mobile Satcom Limited (APSATCOM) was incorporated in Shenzhen, China in July 2016, committed to building an Integrative Space-Ground Self-Controllable Global Broadband Satellite Communications System through launching three or four satellites.
The first satellite, APSTAR-6D, will be launched and in-service at the end of 2019. APSTAR-6D is the new generation of high-throughput (HTS) telecommunication satellite covering substantially all land and ocean of the Asia-Pacific region and provide whole-terrestrial and all-weather high-quality, efficient, cost-effective satellite broadband internet access telecommunication services in aviation, maritime, and land mass respectively.
APSATCOM is staffed with a communication expert team which is top-notch and first-class at domestic and international standard; a well-experienced engineering and technology team; and a professional management team. APSATCOM is ready to provide reliable satellite communication service.