Intelsat to Extend Life of Satellite with new Mission Extension Pod
April 13, 2023
2026 MEP deployment to be latest Intelsat initiative in space sustainability
MCLEAN, Va. – Intelsat, operator of one of the world's largest integrated satellite and terrestrial networks and leading provider of inflight connectivity (IFC), ordered a Mission Extension Pod (MEP) from Northrop Grumman Corporation's SpaceLogistics, which will add life to an Intelsat satellite and provide uninterrupted services to many customers.
The MEP "jet pack" will be installed by SpaceLogistics' mission robotic vehicle (MRV) on an Intelsat satellite operating in geosynchronous orbit, ensuring continuity of satellite service for at least six years beginning in 2026. Intelsat has not identified which satellite will be serviced. Both MEP and MRV have completed critical design reviews, are in assembly and testing, and are proceeding toward launch.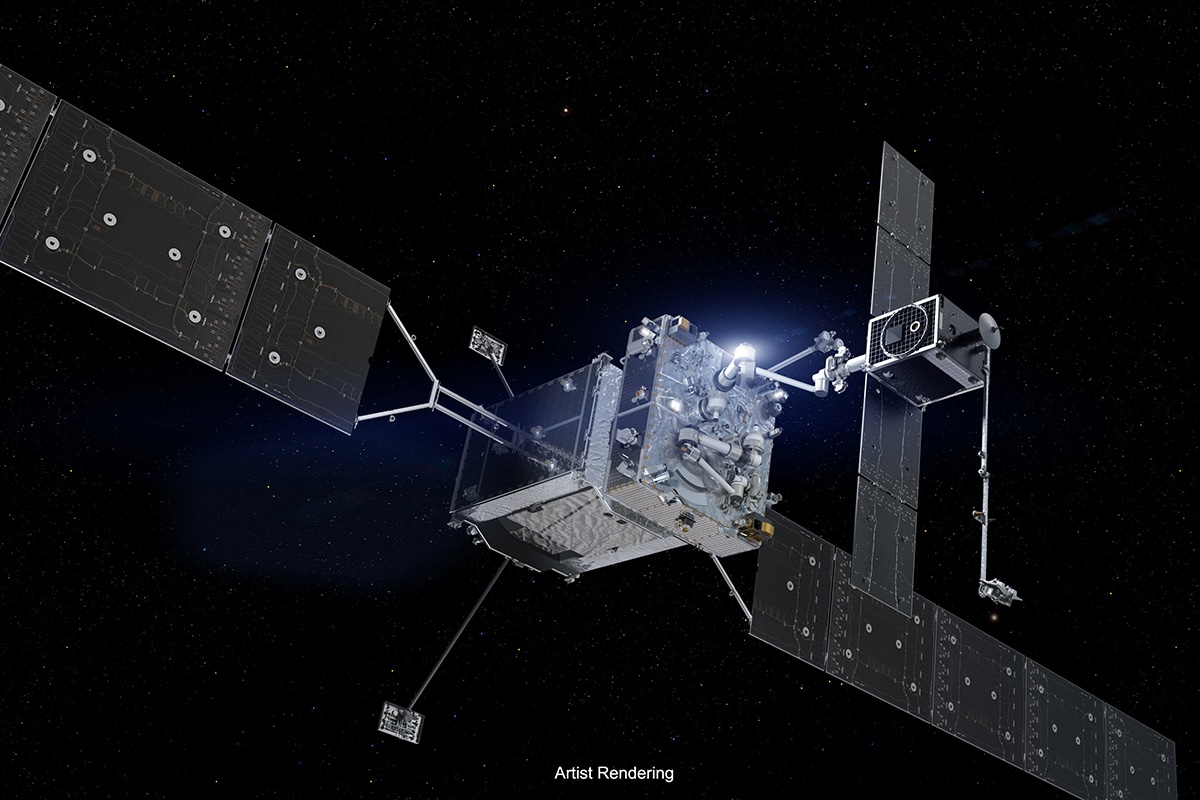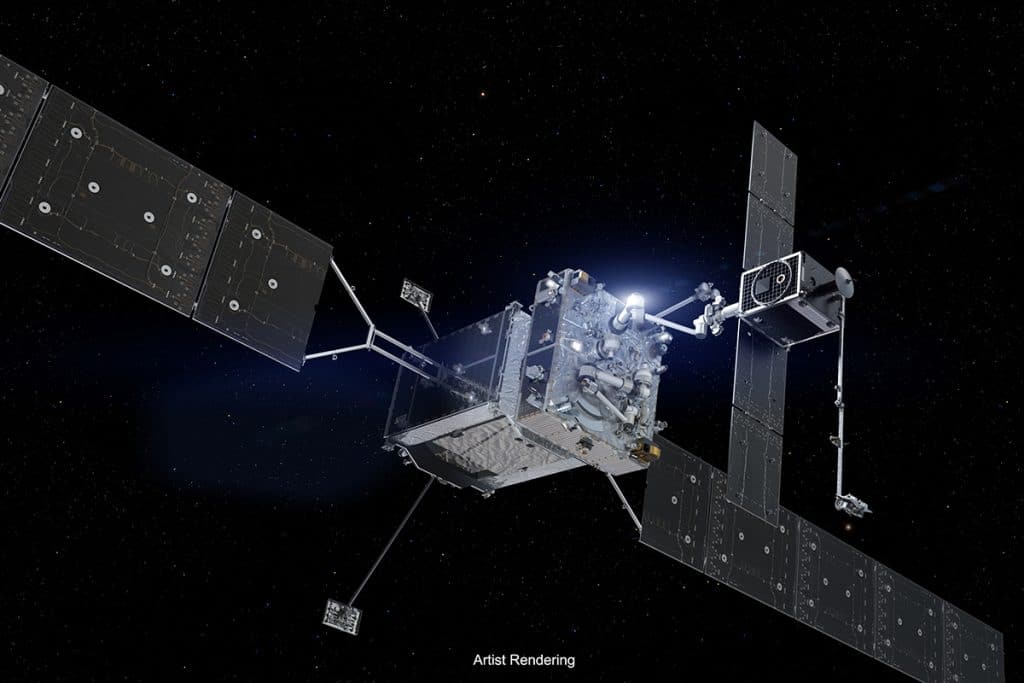 "Intelsat is committed to safe and sustainable stewardship of space," said Intelsat Chief Technology Officer Bruno Fromont. "Intelsat successfully led the industry four years ago with the first In-orbit servicing of satellites in cooperation with Northrop Grumman. The new MEP will also ensure the Intelsat mission of providing the most reliable service to our customers."
This recent purchase continues Intelsat's legacy of space sustainability first instituted in 2020 when SpaceLogistics' Mission Extension Vehicle (MEV-1) performed the first-ever in-orbit commercial spacecraft docking with Intelsat 901 (IS-901), extending its life for another five years. In 2021, a second Mission Extension Vehicle (MEV-2) began providing similar life-extension services for Intelsat 10-02.
"SpaceLogistics shares Intelsat's commitment to making space sustainable, and we look forward to expanding our relationship as a provider of next-generation in-space servicing with our MRV and MEP," said SpaceLogistics President Rob Hauge.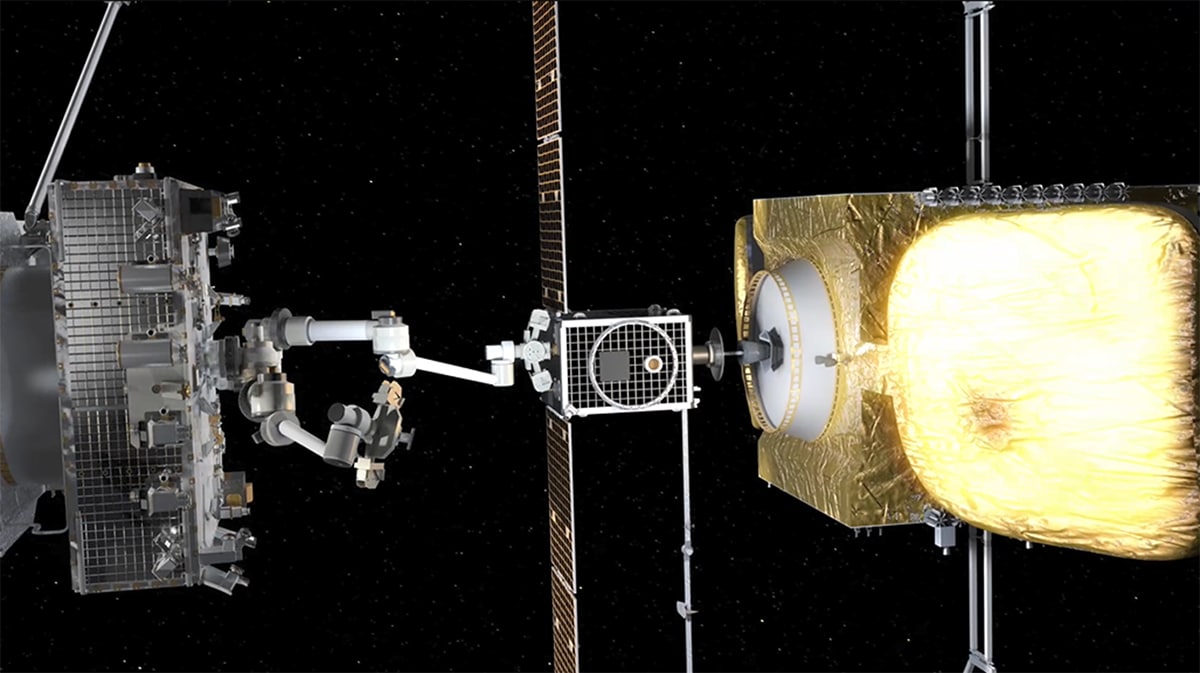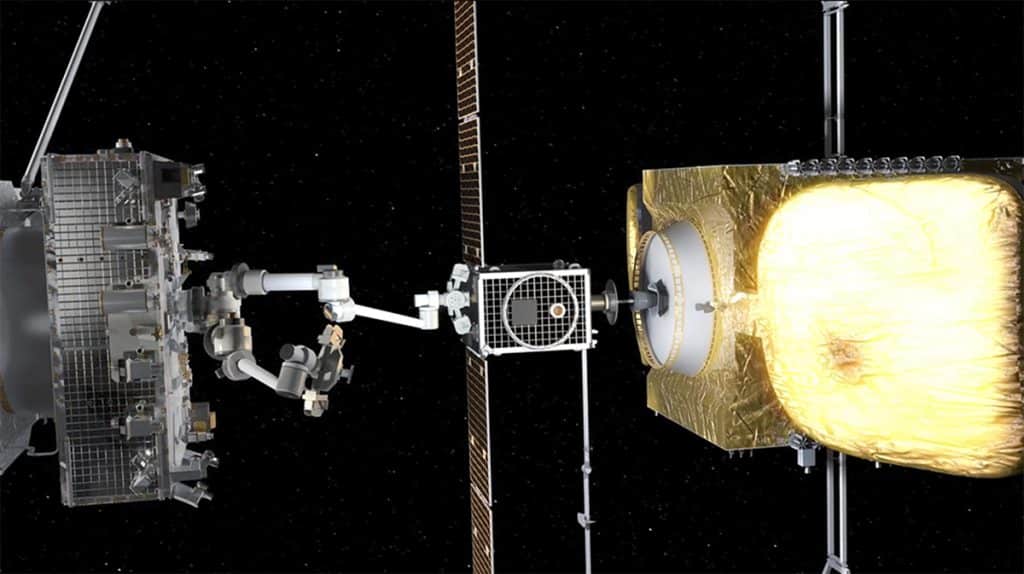 About Intelsat
Intelsat's global team of professionals is focused on providing seamless and secure, satellite-based communications to government, NGO and commercial customers through the company's next-generation global network and managed services. Bridging the digital divide by operating one of the world's largest and most advanced satellite fleet and connectivity infrastructures, Intelsat enables people and their tools to speak over oceans, see across continents and listen through the skies to communicate, cooperate and coexist. Since its founding six decades ago, the company has been synonymous with satellite-industry "firsts" in service to its customers and the planet. Leaning on a legacy of innovation and focusing on addressing a new generation of challenges Intelsat team members now have their sights on the "next firsts" in space as they disrupt the field and lead in the digital transformation of the industry.
Media Contact:
Melissa Longo – [email protected]; +1 240-308-1881