Intelsat FlexMaritime is a global, multi-layered, high-throughput satellite (HTS) solution delivering high-speed, secure, and reliable connectivity no matter where you sail.
Spot and wide beams are combined to deliver resiliency and capacity when and where it's needed most. Our open-architecture approach ensures ship owners and operators can take advantage of new technology as it becomes available (without the need to retrofit or replace). Intelsat is also the only commercial satellite operator with independent SOC 3 cybersecurity certification.
FlexMaritime Use Cases
Maritime
FlexMaritime for Merchant Ships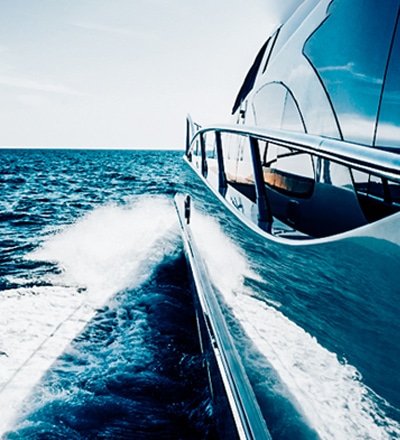 Maritime
FlexMaritime for Leisure and Superyacht
Maritime
FlexMaritime for Fishing

Maritime
FlexMaritime for Offshore Rigs
Qualified Terminals
Intelsat qualified terminals deliver the quality and performance you expect.
Service Delivery
Provision and monitor in real time through our Service Management Portal.
NEW! 45cm Antenna Class
Small, affordable, easy-to-install maritime terminals bring fast data speeds to fishing, workboats, leisure and recreational vessels around the world.
Solutions Partners
FlexMaritime is offered exclusively through our Solution Partners, It can also be integrated with partners' value-added services to create the perfect solution.
Not Sure Where to Start?
Tell us more about your connectivity needs and our experts will find a solution that serves your organization.