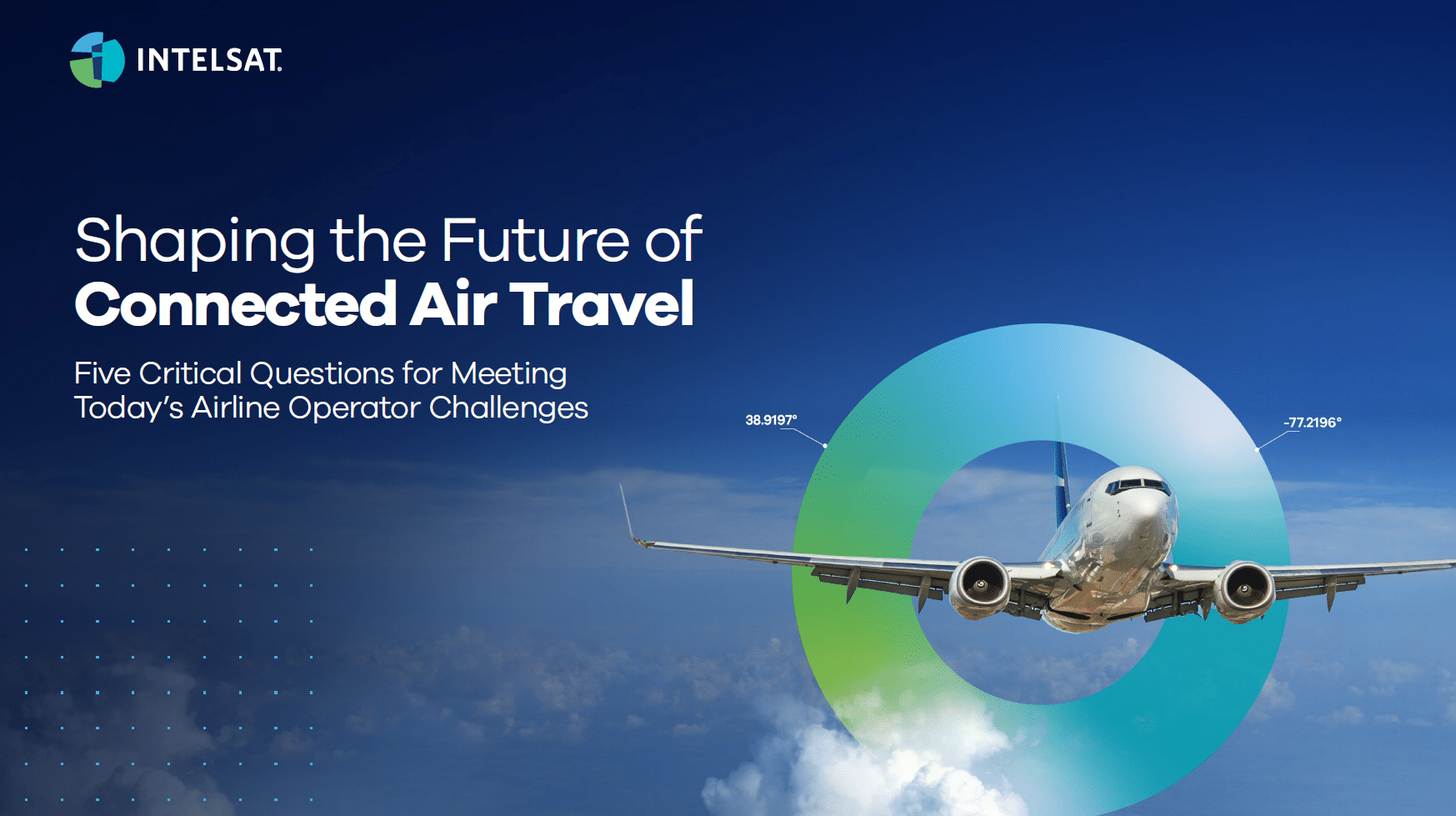 Learn more about how we are shaping the future of connected air travel
Now that Gogo Commercial Aviation is Intelsat, we are able to integrate hardware, software and network functionality in ways no else can. By combining the largest space and ground network in the world with the industry's leading inflight connectivity, you have access to system longevity and value for your IFC investment.
Service and Flexibility to Commercial Airlines
In the past, customizing inflight experiences by routes and regions was good enough, but now, with fluctuating travel demand, a new mix of travelers, and diverse passenger expectations, airlines need flexible and scalable software capabilities that help them respond to shifting scenarios more quickly and easily. Our next generation global network, services, and expertise combined with software capabilities deliver exceptional service and flexibility to Commercial Airlines.
We understand that you need to deliver on rapidly changing passenger expectations while caring for revenue, improving operational excellence and reducing time to market for new IFC capabilities and enhancements.
Exceeding Passenger Expectations
Your passengers expect more than inflight connectivity everywhere, they want end-to-end availability, personalized service, the ability to use their favorite apps, to continue enjoying the perks they are used to getting from their favorite brands and free access with no friction. We'll help you make this happen now with our exceptional network, advanced onboard software platform and our software development toolkit (SDK and APIs) that allow you to develop and deploy your own desired passenger experience on your schedule.
Products Built for Future Growth
The Onboard Experience (OX) Platform, embedded within the 2Ku Onboard System provides airlines with built-in flexibility to improve the passenger experience and scalability to support multiple HW platforms. Our powerful new software solutions are designed to deliver efficiency through automated processes that are flexible and easy to implement with capabilities that can be quickly turned on or off at any time.
With seamlessly integrated space and terrestrial networks, and unrivaled, end-to-end service in the air, we're helping our customers solve bigger challenges, meet higher demands, and reduce complexity.
Book a meeting with us at APEX