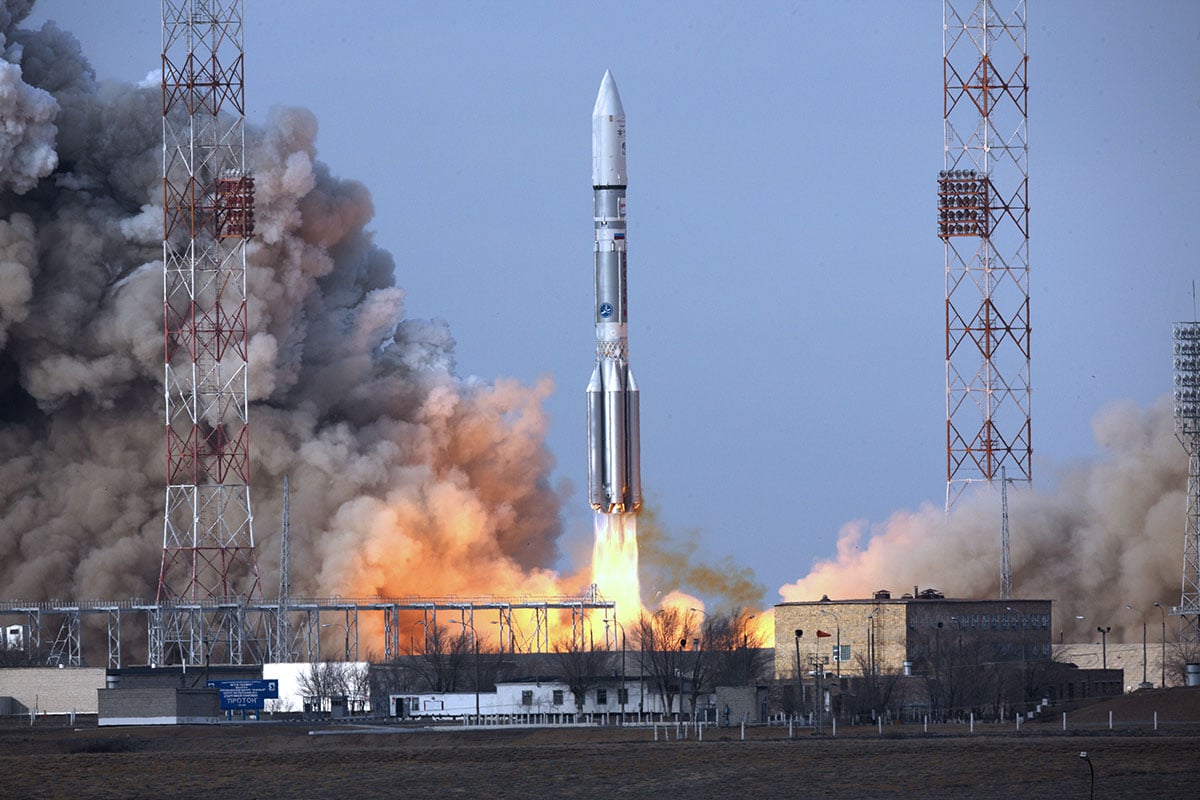 The Outsourcing Wave Reaches Space
Intelsat is the leader in delivering commercial and government payloads to space aboard our satellites, starting with the Internet Routing in Space (IRIS) demonstration program for the U.S. Department of Defense. We also launched a hosted payload for the Australian Defence Force (ADF) aboard our Intelsat 22 satellite. ADF officials estimated that using a hosted payload instead of launching their own satellite saved Australian taxpayers $150 million over the life of the spacecraft.
In addition to applications such as communications, space situational awareness, Earth observation, national defense or remote sensing, hosted payloads are also ideal for technology demonstrations and offer a number of advantages over launching a dedicated spacecraft, including:
Reduced timelines and rapid access to space
Shared operations, development and launch
Significant cost savings
Risk reduction
Various levels of payload command and control through Intelsat TT&C ground facilities or from a government facility using an encrypted link
Hosted Examples
Because of our extensive global fleet, we always have several replacement satellites in the planning stages, allowing you to take advantage of our launch schedule and our range of orbit locations. Over the years our hosted payloads have included:
NASA TEMPO: NASA's Tropospheric Emissions: Monitoring of Pollution (TEMPO) payload will be integrated with the Intelsat 40e satellite to be launched in 2022. TEMPO is a UV-visible spectrometer that will detect pollutants by measuring sunlight reflected and scattered from the Earth's surface and atmosphere. The resulting data from TEMPO will be used to enhance air-quality forecasts in North America, enabling the more effective early public warning of pollution incidents.
Australian Defence Force (ADF): A UHF payload for the Australian Defence Force was launched in early 2012 aboard the IS-22 satellite. The Australian government estimates that over the 15-year life of the payload, the military will save more than $150 million, compared to the cost of launching its own satellite. The UHF band is widely deployed for military satellite communications because of its adaptability to small, mobile terminals used by ground, sea and air forces.
Federal Aviation Administration (FAA): A dedicated L-band hosted payload aboard Intelsat's Galaxy 15 spacecraft has improved the accuracy of the FAA's GPS-based air navigation system. The payload supports service for all classes of aircraft in all phases of flight, including en route navigation, airport departures and airport arrivals.
The LEASAT Program: Each of the five LEASAT spacecraft provided UHF communications for the U.S. Navy fleet as well as the Air Force's Strategic Airborne Command and various Army combat units.
Internet Routing in Space (IRIS): This demonstration payload for the U.S. Strategic Command contained an IP router onboard the IS-14 spacecraft. IRIS represents the next generation in telecommunication service with an ability to extend internet routing into space.