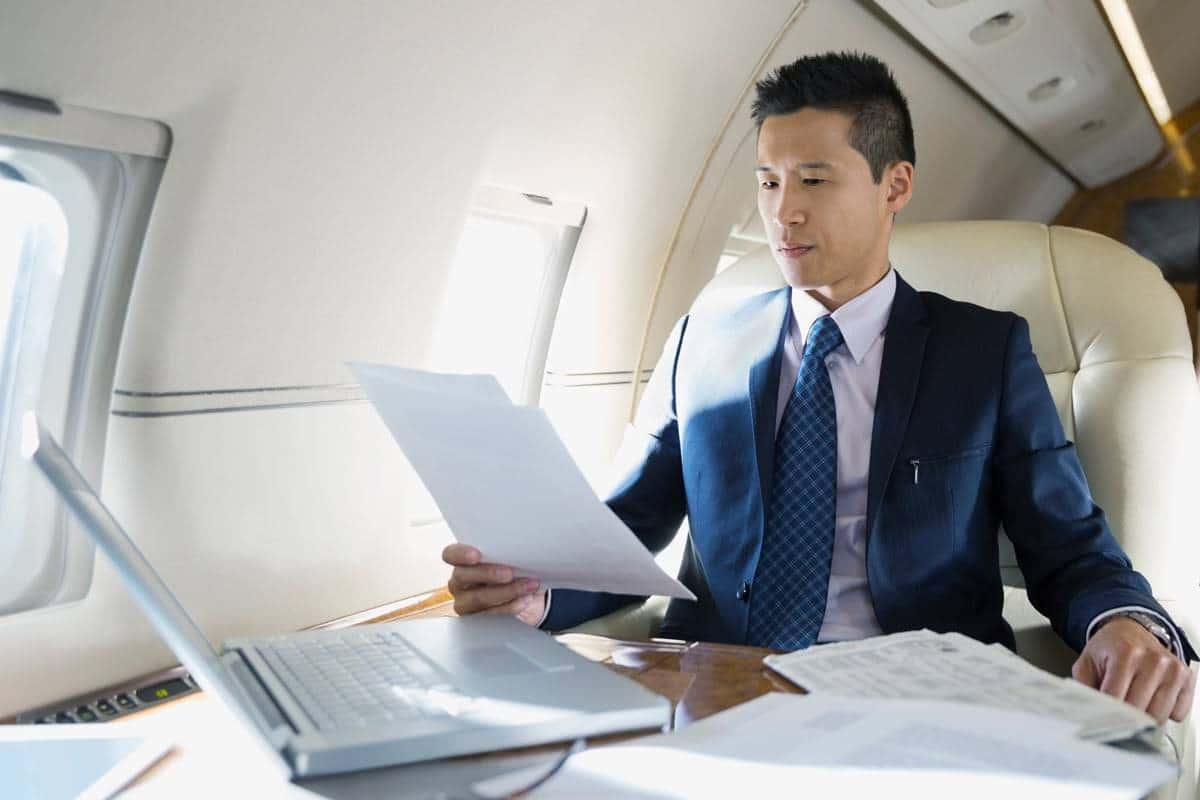 A New Era of Connectivity Has Arrived
Reliable access with redundant coverage is a critical need for those flying private aircraft because flights can change in an instant. FlexExec is a global, multi-layered, high-throughput satellite (HTS) service that ensures always-available bandwidth no matter where you fly.
Passengers can connect every device to seamlessly browse the internet, stream, send large files, shop online and stay in touch with what matters most while crew members are empowered to use connectivity to heighten the end-to-end travel journey.
A Partnership Committed to Service Excellence

Together with Satcom Direct Plane Simple, we are advancing inflight internet for business aviation through hassle-free, end-to-end managed solutions. Designed specifically for business jets, FlexExec is the only broadband solution fully integrated with the Satcom Direct Plane Simple antenna.  24/7 advanced support, monitoring and troubleshooting means no matter how your connectivity needs evolve, we've got your covered.
Simple, Customer-centric Service Plans

Select a data plan that meets your unique needs. No matter what you go with, FlexExec delivers the best possible experience and will not throttle or limit your internet speed based on your selected service plan.
Building a Bold Future
Our open architecture allows customers to reap the benefits of new technology. We are building the world's first multi-orbit, software-defined 5G network that will enable a new wave of mobility services. The Intelsat network is engineered for simple, seamless, and secure coverage precisely when and where our customers most need it. Follow the leader in global connectivity and "Imagine Here," with us.
FlexExec Qualified Terminals
Tried and tested, Intelsat qualified terminals deliver the quality and performance you expect.
Learn More
Service Delivery Done Right
Our easy-to-use Service Management Portal enables customers to provision and monitor activity in real time. Establish connectivity in under one minute.
Learn More
Related FlexExec Resources