Updating Government SATCOM Forecasts with NSR Analyst Brad Grady
January 12, 2017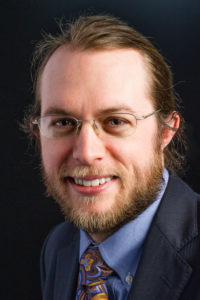 Late last year Northern Sky Research released the 13th edition of its Government and Military Satellite Communications report. This annual report is the longest-running on the government & military satellite communications market, providing a much anticipated view of the drivers, regional trends, and capacity demands of the market through 2024.
NSR Senior Analyst Brad Grady spoke with SatCom Frontier about the 2015 report, and a lot has changed since then. Grady kindly agreed to another Q&A this week that provides a high-level summary of some very promising developments in the government SATCOM market.
Q: Thank you again for joining us. So what has changed since we talked in late 2015?
The biggest change? There is a lot more "optimism" about the future for commercial satellite communications in the government and military markets.  I use quotes because the challenges still remain – budget constraints from end-users, procurement reforms are still 'in the works', and the 'do more with less' mantra is the status quo.  However, since those changes both end-users and industry have made positive forward steps towards reaching an equilibrium in terms of today's needs, tomorrow's wants and the budget realities everyone faces.  We saw new acquisition programs via the US Pathfinder program largely succeed, new HTS capacity being demoed to U.S. Government customers, and additional HTS capacity from platforms such as Intelsat EpicNG launched.
While there is still debate around additional acquisition reform, the role of government-owned vs. commercially-sourced capacity, and where commercial satcom providers 'fit' into the connectivity puzzle, one significant idea that keeps surfacing from both industry and government is security and encryption.  Although it is always a part of the conversation, information assurance and other security-centric topics are now almost as, if not more, important than price, coverage, or frequency.  Efforts such as the Protected Tactical Waveform driven by the government side, and expanding cyber-security programs by industry continue to come up in conversations, and are areas where industry and government can collaborate.
With a new U.S. presidential administration transitioning into office, the impact on foreign policy or U.S. military doctrine is anyone's guess – will the U.S. be more or less involved overseas, become more or less supportive of international security organizations, etc.  What is clear is that the nature of U.S. involvement is changing towards a highly connected, highly mobile force structure which will require satellite connectivity in all shapes and flavors from both government-owned and commercially-owned sources. For SATCOM, that means more mobile-centric networks generally supporting ISR and other similar mobility applications.
Q: Is the government buyer ready for true managed services? Are there other areas where commercial can support government?
Yes.  We continue to hear from the U.S. government (and from international governments as well) that they continue to look for places where they can take advantage of commercial offerings to meet government needs.  Just recently, a contract award was announced to provide 'turn-key' service and support for a wide range of U.S. government satcom terminals which may or may not be leveraging military-owned capacity like WGS.
As governments look to acquire more 'Mbps' instead of MHz, that too will encourage a move towards a managed service model.  There will always be applications which will not be outsourced or where it makes more sense for the U.S. government to "own the capacity" – but as military doctrine continues to shift towards a mobile-first, rapid response position there will increasingly be times and locations where commercially-provided managed services will take the lead in providing remote satcom connectivity.
However, more than a technical question is if the government is politically or institutionally ready for industry to play a larger role in meeting mission-critical requirements?  With the wideband Analysis of Alternatives (AoA) kicking-off this month to determine the future direction of broadband satcom services for the U.S. government (and the greater inclusion of commercial providers in the planning stages of next-gen networks), all indications are that the answer is 'yes'.
Q: How do you view the DoD's progress towards satellite bandwidth acquisition reform, and what role do you think Industry will have going forward after the Wideband AoA?
Although it remains possible that the incoming U.S. administration might shift current efforts, the large consensus is that industry will play a larger role in providing connectivity and services.  The kick-off of the Wideband AoA is part of the longer-term vision of the size/shape/direction of U.S. government satellite communication utilization, but there are steps being taken today and in the near-term for satcom acquisition reform.
One such series of steps is the Pathfinder program.  While people can debate the effectiveness of the Pathfinders in terms of providing connectivity, what it did prove is that the method of capacity acquisition can change in a procedural way – ultimately allowing more flexibility in how the government can acquire satellite capacity and services.
Yet, there are still a lot of practical steps which need to be taken to change acquisition reform, such as figuring out how the government can engage in a 'pre-commitment of capacity', or how to purchase 'access' to a commercial satellite operator's network.  More than just the procedure of acquiring capacity, work still needs to be done in identifying and consolidating the government's requirements for satellite connectivity across all levels of government for both milsatcom and comsatcom services.
With an incoming Administration, organizational reform is one area where industry will need to pay careful attention.  Will the movement towards some "single entity" for space acquisition continue or will it revert to a siloed approach?  Each approach has its pro's and con's (and opportunities for industry), but it is still too early to put a definitive stamp on the 'who and how many' government end-users will be involved directly in procuring satellite capacity and services.
What is clear is that the government continues to look towards industry to find 'best practices' within the commercial satcom markets.  One role for industry during the wideband AoA process will be to bring in other commercial satcom end-users such as service providers in the passenger aeronautical or commercial maritime sectors to learn how they acquire, manage and integrate current and emerging satellite technologies into their technology roadmaps.
One such example could be to develop offerings such as the IntelsatOne Flex managed service.  Ultimately, enabling dialogue amongst the various end-users of satellite capacity allows for a better understanding of how new technologies such as HTS are being deployed 'in the real world', and how it can be adapted to specific government requirements.
Q: Is there a UAS bandwidth market beyond U.S./NATO use? Are there opportunities for new government use of UAS?
Over the past few years, the number of UAS airframes has significantly increased, with Italy, Turkey, Brazil, and India joining the elite club of the U.S., Israel, China, and France/UK.  Combined with the increased role that ISR is playing within military organizations around the globe, that definitely indicates an increasingly growing market for UAS connectivity outside the U.S. and NATO-countries.
China recently began production of their UAS platforms, and while not a likely opportunity for western-based companies, it does put additional pressures on Asia-Pacific countries to explore and eventually field their own UAS capabilities.  India on the other hand is in final talks with the U.S. to procure Triton and Avenger UAS platforms which could provide opportunities outside of NATO.
Yet even with expanding opportunities abroad, the U.S. government will continue to be a significant consumer of commercial satcom connectivity for UAS applications.  As my colleague Prateep Basu recently highlighted on our own website, the new Administration will likely continue to rely on UAS platforms to provide ISR and other missions abroad.  All told, we expect to see global capacity revenues from U.S., U.K., and other countries exceeding $300M in annual revenues by 2025.
Q: How do you see the markets developing for Ku-, Ka-, and X-bands?
This year in the 13th Edition of our Government and Military Satellite Communications study, more than any specific frequency band is a migration from FSS to HTS-based capacity.  Over the next few years, FSS capacity leasing will decline, while HTS capacity leasing will increase.  FSS X-band and Ka-band from FSS and HTS sources will be areas of opportunities as military planners look for ways to maximize the usability of their milsatcom-centric terminals.  Ku-band (driven mostly by the manned and unmanned aero markets) will be a growth area, while C-band will remain a niche frequency for mostly maritime applications.
"Bulk Leasing" (where the U.S. government purchases capacity directly from a satellite operator) continues to see declines on FSS Ku-band, and growth for FSS X-band and HTS capacity as new satellites come online.  We expect to see a longer-term trend within Ku-band of traffic migration from FSS capacity towards GEO-HTS capacity, where they can take advantage of lower prices per Mbps, and in most cases, better throughputs from currently fielded equipment.
Overall, bulk leasing opportunities face near-term challenges as falling capacity prices outpace the transition towards HTS offerings. But longer term we expect to see stabilizing revenue opportunity as the government shifts procurement towards more HTS capacity.
However, managed services continue to be where the growth opportunity for comsatcom providers remains.  Applications such as UAS platforms, Comms-on-the-Pause, and Manned Aero represent the 'top-3' revenue opportunities by 2025.  Within those applications, Ku-band will again provide the core revenue opportunity over the forecast period.
We expect to see some adjustments on the horizon as HTS adoption ramps up resulting in a near-term dip in revenues. New MILSATCOM planning cycles in the U.S., U.K., and other nation-states provides some uncertainty for commercial players, and it is doubtful future milsatcom programs will be a 'fully outsourced' model such as the U.K.'s Skynet-5. But overall comsatcom capacity and providers are going to play a larger role in the end-to-end provisioning, operation, and support of military and government satellite communication services.