The Link Between Cybersecurity and Information Assurance
December 08, 2016
Satellite communications have never been more vital to the security of the United States, or under such assault. Recent increases in aggressive and targeted interference have put the continuous connectivity of U.S. government satellite communications in question.
NBC News recently ran a story that called space the "next cybersecurity battlefield." In the story, the network references a report from the international think tank Chatham House that identifies the intersection of space and cybersecurity as a "potential significant vulnerability" of the world's critical infrastructure.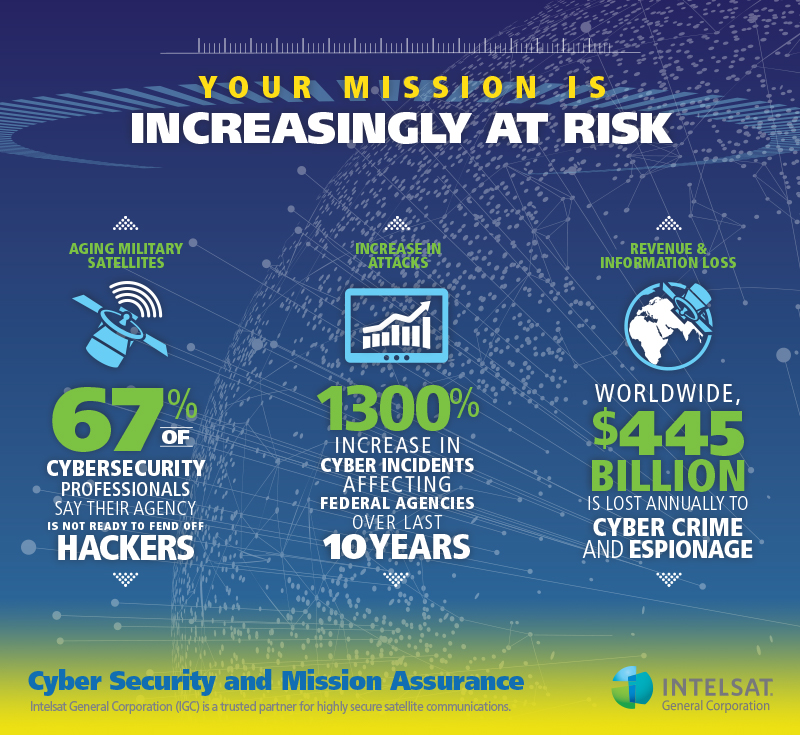 This dangerous new reality calls for a broader understanding of Information Assurance (IA). Anything that threatens the continuous connectivity of space-based government communications is a threat to IA, and the United States could start being more innovative to better defend end points and operational centers.
In addition, the new budget reality means that the Department of Defense needs to find more effective, yet less costly ways of securing its networks.  Commercializing U.S. government flight and ground operations is one way to save money while upgrading to the latest technologies available in this arena with equivalent — and in some cases better — security.
This commercialization process is already underway. The DoD is well down the road of determining how to turn over the operation of both the Air Force Satellite Control Network (AFSCN) and the Wideband Global SATCOM (WGS) system to the commercial industry.
We can no longer assume that cybersecurity is a terrestrial matter alone. Nor can we be complacent in thinking that space will remain a peaceful theater. By recognizing how these issues are interconnected and by leveraging commercial innovation, we can improve U.S. national security and global prosperity.