The Engineers of Intelsat
April 10, 2020
Intelsat engineers pioneered satellite technology and created the satellite communications industry during the 1960's space race.
Today, our engineers continue to push the boundaries of technical innovation, creating new integrated solutions that connect people, businesses and communities – even in the most remote and challenging locations on earth.
Intelsat's communications team sat down with a few of the company's engineers at the company's U.S. headquarters in McLean, Virginia to learn more about the mission-critical work they do and what advice they would give to young people who have an interest in STEM and space.
Chris – Senior Satellite Engineer, Flight Dynamics
Chris has been an Intelsat satellite engineer for over three-and-a-half years. He came to Intelsat with previous experience at Murata Electronics and ABB, and a B.S. in physics from Southern Polytechnic State University.
Chris is active in Intelsat Gives Back, the company's employee-volunteer program, where he volunteers with Miriam's Kitchen and Intelsat's Extra Life team for Children's Miracle Network Hospitals. An avid Atlanta Braves baseball fan, Chris organizes employee team outings to Nationals Stadium in nearby Washington, DC when his team is in town.
What's the most exciting project you've worked on here at Intelsat?
One of the most exciting projects I've worked on was the IS-39 mission last August. Intelsat had the opportunity to plan and execute our first Electric Propulsion Orbit Raising which meant a lot of daily preparation and planning for Flight Dynamics (FDS) to determine our maneuver parameters and the checkpoints we wanted to hit throughout the process.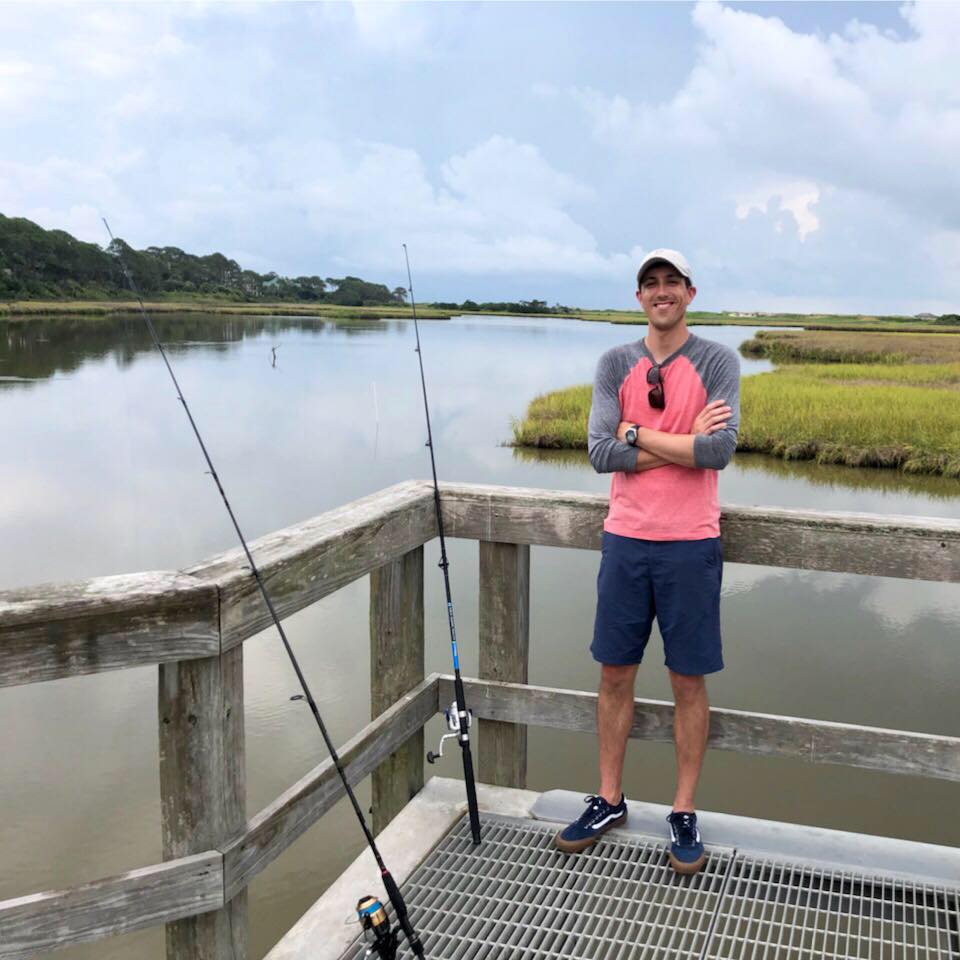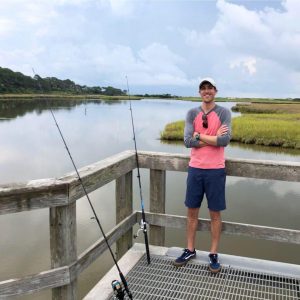 We also had the opportunity to experiment with visually representing our telemetry data in a modelling tool that allowed us to view our activities like solar array deployment and attitude slewing.
It was a lot fun meeting our Long Beach counterparts, the Maxar engineers, and seeing small teams of Satellite Engineering collaborate in real-time to place a satellite into orbit.
What's a typical day like in the like of a Senior Satellite Engineer?
A typical day for an FDS satellite engineer starts off with reconstructing the maneuvers executed by our assigned satellites. We spend some (or a majority) of the day analyzing the recent maneuvers, planning the next maneuvers, and performing any additional tasks, such as providing a solution for collision-avoidance between our spacecraft and other spacecraft/debris.
My specific group in FDS is also responsible for software development so the remainder of our day is spent programming automation, scripts, or web development in some facet.
Any advice for someone looking to pursue a career in satellite engineering?
Love science, know a programming language, and always share your ideas
Fun fact about yourself?
I used to perform as the Polar Bear at the Coca-Cola museum. The suits are made by Jim Henson's Creature Shop and as a fan of Dark Crystal and Labyrinth, I jumped at the opportunity to pilot one of their puppets.
It may be the only time in my life that people will stand in line to give me a hug.
Raleigh, Senior Systems Engineer
Raleigh has worked as an Intelsat systems engineer for nearly five years. He came to Intelsat with numerous internships under his belt, including roles with the Herndon, Virginia-based Center for Innovative Technology, Mahlet Consulting and Skanska. Raleigh earned his B.S. in electrical and electronics engineering from Virginia Commonwealth University where he was active in VCU's FIRST Robotics club.
What gets you excited to get out of bed in the morning and come to work?
Every day I'm challenged with new and interesting problems to solve. I also enjoy being a member of a diverse team that contributes to providing a service that reaches customers all over the globe. Plus, space is pretty cool!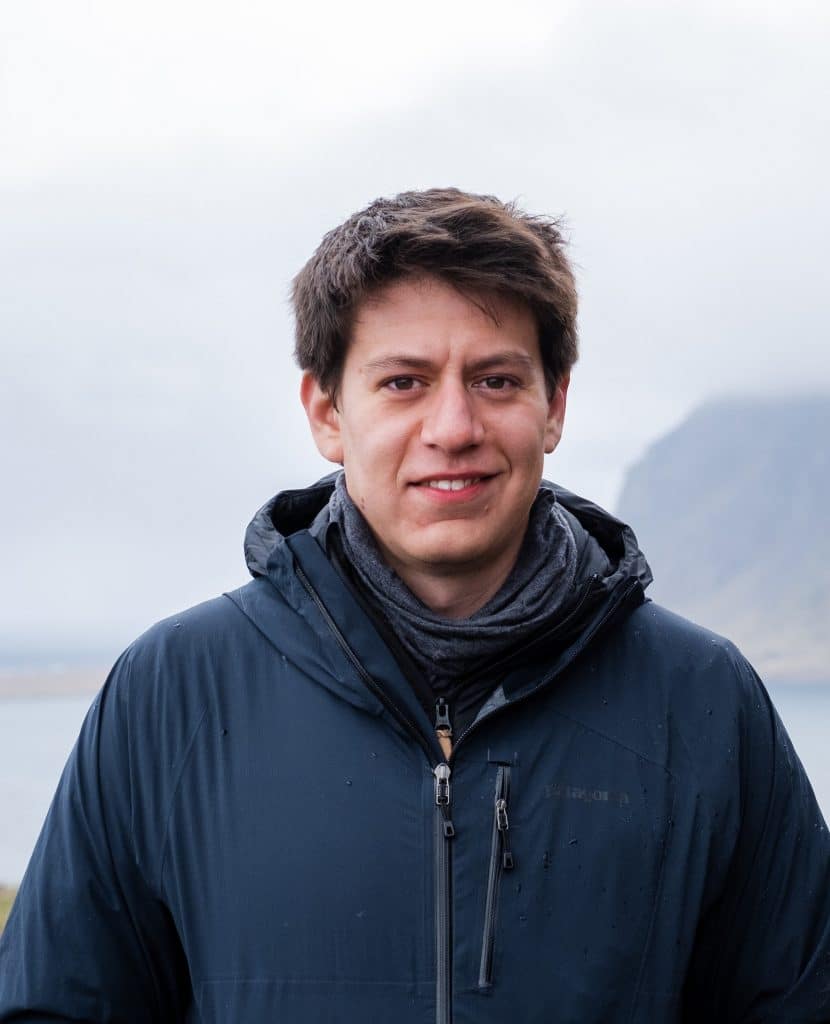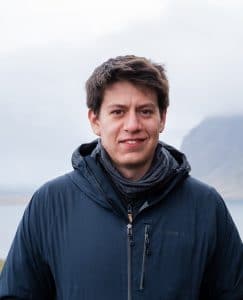 Your degree is in electrical engineering – how do you apply that background in your day-to-day work?
While I don't necessarily use the electrical aspect of my engineering degree in my day-to-day job, it does provide a strong foundation for understanding various technical aspects of satellite telecommunication systems. Satellites deal with a wide range of disciplines including computer systems, electrical power, and radio-frequency transmissions.
Any advice for someone looking to pursue a career in satellite engineering?
Be curious and never stop learning. Satellite engineering is a wide reaching and ever-changing technical field. Being well rounded goes a long way.
Fun fact about yourself?
I love spending time outdoors doing things like hiking, camping and backpacking. I really enjoyed a recent trip to Olympic National Park in Washington State and got to see some amazing scenery.
Anything else you'd like the world to know?
Pick-up soccer on Tuesday's – come join us!
Danielle, Principal Business Solutions Engineer
Danielle has been with Intelsat for three years. In her role as a business solutions engineer, she helps Intelsat's customers configure managed services and custom solutions. Danielle started her career as a software engineer with Rockwell Collins and went on to roles of increasing responsibility with DRS Defense Solutions, Harris CapRock Communications, XTAR and Comsat. She earned her M.S. in systems engineering from The George Washington University and her B.S. in computer science from St. John Fisher College.
What was your pathway to Intelsat?
Initially, I had been working on government contracts, which included writing proposals, working with satellite operators to get services up and running for my customers, etc. I never really saw myself working for a satellite operator, but then the opportunity with Intelsat came.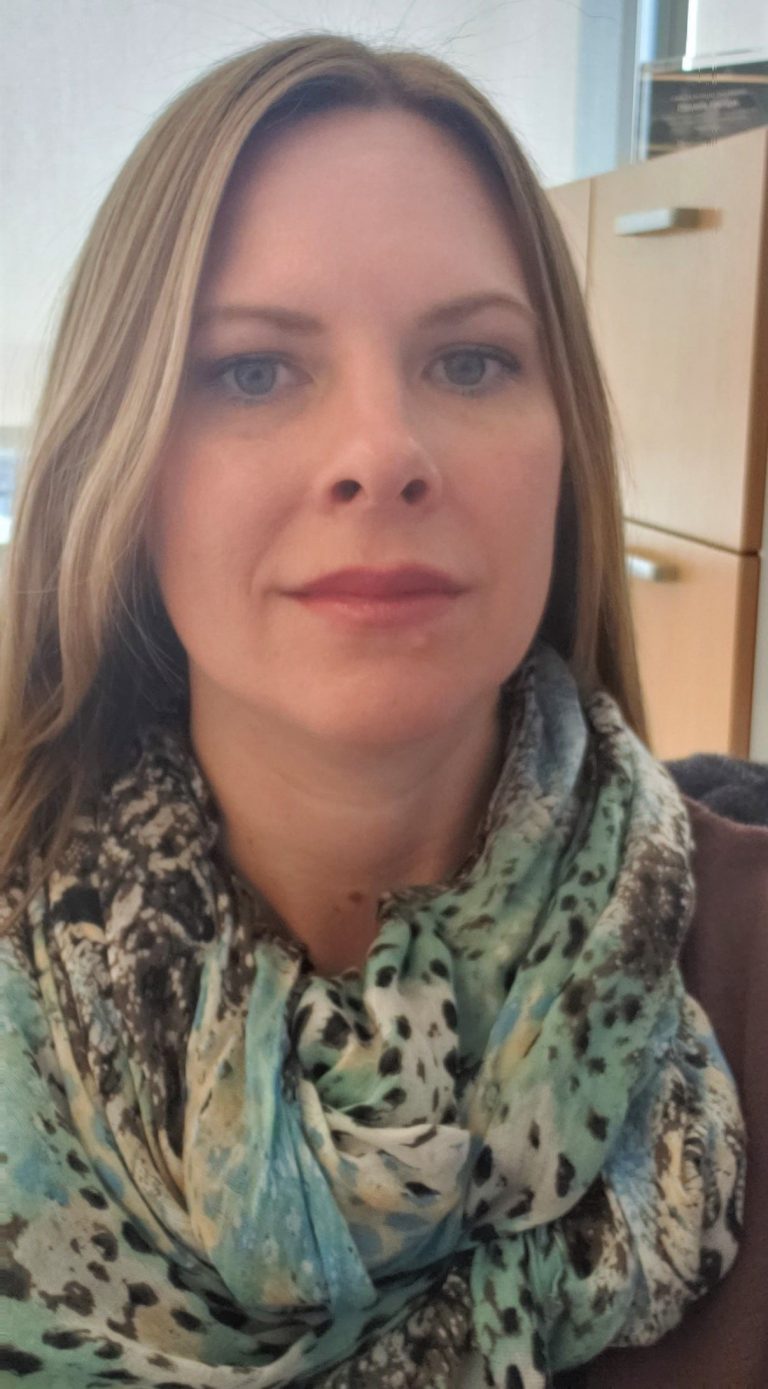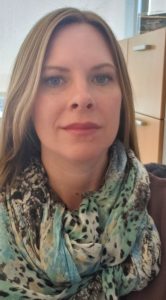 When I learned Intelsat was undergoing a large transformation into services and business solutions, I said "yes, that sounds great!" I get to apply my engineering skillset in support of growing a broader platform, and for multiple products, which I found really exciting.
What's the most exciting part of your job?
The most exciting part of my job is being able to work in an environment where I can collaborate with a lot of different groups internally but have a job role that still allows me to be visible to our customers.
The largest thing I support is the Intelsat Flex platform, which is helping our commercial and government customers access our global network wherever they need it – on land, in the air or at sea. In addition to businesses, our military and first responders rely on Intelsat's reliable network to stay connected in mission-critical situations. It's good to know the work you do makes a difference in situations like that.
What advice would you have for an 8-year-old girl who wants to get involved in STEM?
Act like it's normal. My dad was an engineer, and I followed in his footsteps. I was fortunate to have his encouragement and support, and to never see my pursuit of math and engineering as anything but completely normal.
I have a daughter myself, and I'm trying to set that example for her.
Fun fact about yourself?
I was a Rugby player for 5 years and a belly dancer for 10. I'm a homeowner now and I'm an expert landscaper. I love to try new things!
Anything else you'd like the world to know?
The satellite industry is not that easy to get into, and there aren't a lot of college disciplines that really teach about this field. However, once you do gain the skills and knowledge, you become invaluable to the industry, which is wonderful.