Testing Confirms Intelsat Epic Delivers a Whole New Ballgame
June 09, 2016
As a retired Army Signal Officer, I understand how critical satellite connectivity is to accomplishing the mission. I've also experienced how frustrating bandwidth constraints can be in the field. And, unfortunately I've been in many one-way "discussions" with commanders and senior leadership when communications aren't operating properly.
When I was on active duty, I couldn't wait for the day that commercial SATCOM would evolve and keep pace with end-user requirements and become a true, reliable mission enabler. We are now there — it is gameday and Intelsat hit it out of the park.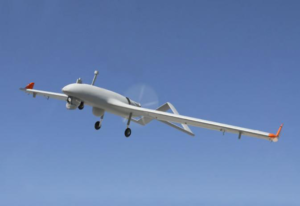 Recently, I participated in terminal testing involving the Intelsat Epic IS-29e, the first of our series of high-throughput satellites (HTS). I'm pleased and excited to report that the results indicate that an entirely new reality for satellite connectivity has arrived. This is a game changer for users who have requirements using small, mobile terminals.
Unmanned platforms in particular, which are constantly being challenged to deliver as much data as their sensors can produce, are one application where Intelsat Epic will "nail it", as one small terminal user recently observed. Using a 15cm (6 inch) flat panel antenna a link was transmitted at 3.9 Mbps (beam center) to a 13.5m receive antenna. In my experience this is a first—more than 3x the throughput previously seen by Class III UAS' using other satellite systems.
The performance of Intelsat Epic has the potential to put to rest one of the most common misperceptions regarding spectrum–namely that newer, unproven (and often yet-to-be-built) Ka-band systems deliver substantially greater throughput than proven Ku-band offerings. This has led some to conclude that Ka-band capacity and managed service offerings are in some ways superior to Ku-band offerings. This is simply not the case.
The rumor regarding superior performance of Ka-band arose from the fact that in the past only Ka-band was being designed in a multi-spot architecture, which focuses power into smaller beams thereby providing more throughput than a traditional wide beam. The truth is that a Ku-band satellite using similarly sized spot beams can exceed the performance of Ka-band satellites.
That's exactly the kind of performance the new Intelsat Epic platform delivers. Intelsat's first Epic satellite, IS-29e, is operational and, before this year is over our second, IS-33e, will be launched and operational. Together, these first two Intelsat Epic satellites will cover two-thirds of the globe and 99% of the populated landmass.
These next generation HTS satellites incorporate multiple spot beams in a high-performance fabric to deliver significantly more capacity per satellite and throughput per unit of spectrum, while retaining the total coverage of a traditional wide beam satellite. Unlike closed HTS systems such as Inmarsat GX, Intelsat Epic has enough spectrum in each beam to deliver data rates of up to 50 Mbps from small fielded platforms, without any changes to existing Ku-band antenna/modems.
That is a critical point for the DoD. Many HTS systems are closed architectures which dictate the choice of antenna/modem combinations and teleport-locations – usually those most convenient to the service provider, not the end user. Intelsat Epic allows our customers to maximally leverage their existing Ku-band antenna/modem and even their teleport / gateway infrastructure investments.
Emerging systems like Class III UAS' will benefit from the dramatic increases in throughput to these small platforms, which previously could only be served by line-of-sight communications. Thanks to Intelsat Epic, these small-scale, tactical platforms–that can be launched and recovered by small teams in the field–can now deliver high definition full motion video (HDFMV). The Epic testing I witnessed demonstrated – I believe for the first time – the ability of a Class III platform to transmit high definition video.
For users who are buying new and want a fully managed service, Intelsat Epic offers next generation opportunities for these customers as well. Known as IntelsatOne Flex, this customizable service will combine Intelsat's new Epic platform, existing Ku-band fleet, worldwide ground network and optimized iDirect Velocity terminals into a powerful, unified ecosystem. IntelsatOne Flex creates a global platform to integrate small, geographically dispersed mobile terminals into a customer's existing communications infrastructure.
The new reality in Ku-band satellite performance has arrived. I'm extremely proud to be on the team bringing these secure, reliable and enhanced services to the warfighter.