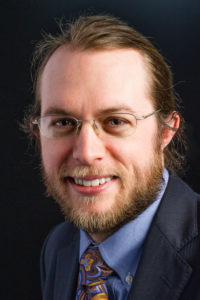 Late last year, Northern Sky Research released the 14
th
edition of its
Government and Military Satellite Communications
report. This annual report is the longest-running on the government & military satellite communications market, providing a much-anticipated view of the drivers, regional trends, and capacity demands of the market through 2026. NSR Senior Analyst Brad Grady
spoke with SatCom Frontier in January of 2017
about the 13
th
edition of this report. Grady kindly agreed to another Q&A this week that provides a high-level summary of some trends and some predictions relating to the government SATCOM market. 
Q: Thank you again for joining us. So what has changed since we talked in early 2017?
Perhaps the largest "change" is the Congressional allocation of funds for two additional WGS military satellites.  This comes before the DoD Wideband Analysis-of-Alternatives (AoA) exercise has been fully completed, while more high-throughput satellite (HTS) capacity is being launched by the commercial industry, and greater adoption of non-GEO HTS services within the government and military markets. We at NSR will be paying careful attention to just how these additional satellites make their way into service; mainly, will they come with the additional capabilities and throughput Boeing [the manufacturer] mentions?  Will they be brought into service faster than the previous WGS satellites? The acquisition of additional MILSATCOM wideband capacity does put an interesting dynamic into the market, but also allows additional time for next-gen capabilities from commercial providers to reach maturity, new orbits to come closer to reality, and additional innovations in ground terminals to come to market, chief amongst them being flat-panel antennas.
Q: Is the government buyer ready for true managed services? Are there other areas where commercial can support government?
As a concept, we believe the answer leans towards yes. There is a lot of talk around disaggregated approaches, focusing on 'core missions,' and even proposals floating around Capitol Hill to eliminate the Defense Information Systems Agency by 2021, with the goal of pushing more resources into the 'tip of the spear' spending. With all of those potential changes, there are definitely opportunities for commercial markets to engage with government end-users. Continuing the dialog around the nuts and bolts of satellite service provision and design is key – and how to bring commercial best practices into government spaces — especially as new technologies come into the market while GEO-HTS capabilities mature and coverage expands. Multi-band and multi-network network design is quickly becoming commonplace – things as simple as roaming between FSS Ku-band and GEO-HTS Ka-band to complex integration of non-GEO HTS and application-specific quality schemes.  While not entirely foreign to government and military networks, taking an application-centric view on performance and monitoring are emerging trends. Overall, there is still a wide mix of demands within the government and military markets – from requiring raw MHz connecting point A to point B, to complex 'turnkey' committed-information-rate and service-level-agreement-based end-to-end network services.  We are definitely seeing a greater understanding at key areas in the government markets around the cost vs. benefit of various satellite communication services and acquisition schemes.
Q: How do you view the DoD's progress towards satellite bandwidth acquisition reform, and what role do you think Industry will have going forward after the Wideband AoA?
Perhaps the largest outcome in the AoA process is a greater understanding within the U.S. Government of the complexity of SATCOM.  Understanding the number of terminals, programs, acquisition paths, and consumers of both commercial and military satellite capacity is a key step in moving towards modernization.  Ultimately, the best outcome of this process will result in better capabilities across the services – from the troops on the ground, to the ISR assets in the sky. Setting aside some of the near-term disruption the additional WGS satellites have caused in the conversation, the core talking points remain: Government needs to work with and alongside commercial partners to quickly ingest commercial capabilities into government networks.  Just as NSR has pointed out in the commercial markets for years, satellite services are being driven more and more on the ground rather than in space.  Flexible antennas and ground networks will be key.
Q: Government seems to have renewed interest in low-earth orbit (LEO) constellations. How does this affect GEO, and does it make more cooperation with commercial operators likely? 
It will be an interesting trend to track.  Without a doubt, LEO brings a lot of potential for government and military networks – lower latency, global coverage, higher throughput.  However, the larger number of satellites, potentially complex ground infrastructure, and the outstanding terminal question around flat-panel antennas will keep GEO as a key piece of the government-commercial dynamic. In LEO specifically, the design of the constellation will have a lot to do with what those dynamics 'look and feel' like.  Is an Iridium-Enhanced Mobile Satellite Services-style partnership possible?  Does it look more like a traditional 'bulk lease' deal or some form of 'subscription service' or an end-to-end service?  There are still a lot of unknowns around the how government and military customers will interact with broadband LEO networks. Overall, our view is that the trend is towards more corporation at GEO and non-GEO.  With commercial customers moving towards IP and app-level performance metrics, government customers will follow.  It is likely to take a few contract cycles, but with financial constraints a looming presence within government and military contracting offices, and the focus on 'core missions' (i.e. the applications), they will get there.
Q: How do you see the markets developing for Ku-, Ka-, and X-bands?
The migration of unmanned aircraft systems (UAS) and introduction of new ground terminals and modems to take advantage of GEO-HTS Ku-band will continue to give life to Ku-band-based networks.  It is hard to underestimate the power of installed and deployed terminals on network design for government and military markets.
NSR forecasts that by 2026, when most commercial capacity will be in Ka-band from the non-GEO HTS constellations, nearly 71% of VSAT terminals will still be operating at Ku-band for government and military markets. Ka-band and X-band terminals will double their market share over the same time-period, from 14% to 28%. While the additional WGS satellites push usage towards Ka- and X-band (once they become available), it is unlikely we will see a large migration of current customers operating on Ku-band migrating towards those bands.
Instead, multi-band terminals and hybrid ground infrastructure will be the 'recipe for success.' Those that can crack the terminal (and integration/upgrade/life-cycle) costs will be the true winners in the markets.  For satellite operators, just as in commercial markets, that means expanded relationships with new terminal manufacturers, supporting new and legacy modems, and additional investments in areas downstream of the satellite.
Q: Any specific predictions of what we'll see in the next 12-18 months? 
Over the next 12-18 months, we will (hopefully) see some substantive findings released from the wideband AoA process that will include a commercial component from a 'designed in' view.  Hughes and Kratos are already working on demonstrations of this hybrid approach to MILSATCOM and COMSATCOM, which we expect to yield some significant positive results for the commercial industry. And hopefully, this will further encourage a shift towards a holistic managed services approach.    
Related Posts