Taking a Page from Gwynne, Elon, Richard and Jeff
June 05, 2018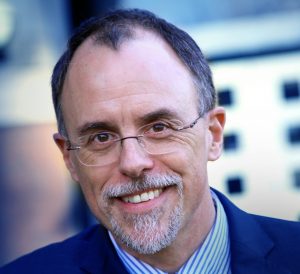 Tesla, a company owned by Elon Musk, is making headlines this year with its struggles to produce the mid-priced Model 3. This is the same gentleman who founded SpaceX in 2004 and turned the rocket company into one of the greatest success stories in the industry, with a long string of technology firsts and a backlog of more than $7 billion on its launch manifest.
Apparently, building cars is harder than building rockets. Who knew?
Potential or Experience?
SpaceX is a different kind of space company in another way. According to its COO Gwynne Shotwell, it does most of its hiring from colleges and universities. She told me over lunch that it is the best way to find candi­dates with strong qualifications and the excite­ment and ambition to rise to impossible-seeming challenges.
In contrast, most companies in space and satellite prefer to hire from a pool of experienced candi­dates typically poached from competing firms, according to SSPI's 2016 workforce study Launch Failure. That has produced an age distribution in which those experienced workers ages 45-54 make up 42% of employees in the industry. It is a practice whose limits are clear. As one hiring manager told us, "we are all competing for the same talent, and there is only a limited amount of it to go around."
There is no question that it is easier to hire veterans than it is to create internships, and then hire and train graduate and undergraduate students. Hiring experienced workers is also less risky in the short term. We reported in 2016 that, of the employees who voluntarily choose to leave their jobs in the industry, 23% do it within the first year and 67% do it in the first five years.
But in the long term, it is obvious that a fast-moving technol­ogy industry needs a steady influx of people with different experiences, new kinds of expertise and a fundamentally different outlook. When space and satel­lite was a slow-moving sector, it made sense to prioritize the hiring of people who would keep on doing what they had been doing for the past 20 years. As the sector races into uncharted territory – where SpaceX has already gone – its success will depend on turning the raw promise of new graduates into a never-ending stream of innovations.
The Talent is Out There
And those young people are out there. We work with student-led space associations with more than 3,000 members in the United States, Canada and Great Britain. They are mostly engineers. They are passionate about space, but only a handful know anything about the commercial industry – except about those companies founded by Elon, Richard and Jeff (that's Branson and Bezos). As a former chair of one of those organizations said to me, "Google and Amazon and Facebook and Microsoft are all recruiting on my campus. Where's the satellite industry?"
Good question. It will take a very different mindset among the industry's leaders to find, attract and keep the people who can make the greatest difference in this business. But what could be more important at a time when the business is undergoing some of the greatest changes in its history? The companies that have pioneered the technologies of space and satellite for decades now need to do a better job of attracting and managing young engineers, analysts and technicians at the beginning of their careers rather than continuing to rely on the already-experienced workers to meet their needs.
Robert Bell is executive director of Space & Satellite Professionals International (www.sspi.org), the sector's largest membership association, which is devoted to raising the industry's game in attracting, managing and retaining the talent that powers innovation. SSPI's continuing campaigns include Better Satellite World and Promise2Purpose.