SMC Pilot Program 2 Looks at a Flexible Modem Interface to Enable Roaming Across Multiple Satellite Platforms
August 23, 2018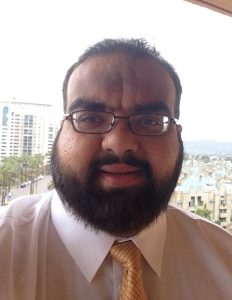 Most space-based military communications travel over commercial satellites, and the need for more capacity and capabilities increases every year. For that reason, the U.S. Air Force Space and Missile Systems Center (SMC) launched the COMSATCOM Pilot Program, to help enable more flexible and resilient military communications.
The Pilot Program has reached Stage 2, which calls for the demonstration of a more flexible space and ground architecture. One such solution involves the development and demonstration of a Flexible Modem Interface (FMI) that enables secure communication across multiple operator networks, in multiple frequency bands, utilizing diverse waveforms and modems. This flexibility will allow a government end-user to rapidly roam among a range of satellite service providers and/or constellations, enabling more resilient SATCOM.
The ultimate goal is heterogeneous roaming of satellite communications across multiple service providers. The switching could be done at a central management point – a Government Network Operations Center (GNOC) – or by the government end-user. A modern analogy would be akin to early cell phone networks that were not interoperable. For example, a Verizon customer could not send a text to an AT&T user. Interoperability helped spur an explosion in cellular usage and innovation.
Ideally, both the end-user and the GNOC should have the ability to control the roaming capability. This adds resiliency, because either can then take action in a degraded or denied environment when perceiving a problem. For example, the end-user may detect some local interference or jamming and need to roam to another commercial provider. The FMI would make this possible because the terminal is designed and certified to be compatible with each operator's network.
This kind of agnostic, flexible terminal could reduce costs, because the space segment is not what drives up SATCOM costs. As reflected in the DoD's recent Wideband Analysis of Alternatives, terminals represent more than half of the overall cost of DoD SATCOM expenditures, and the lack of terminal interoperability is expensive.
As one can imagine, terminal manufacturers have a big role in making this kind of interoperability a reality. In the commercial space industry, these manufacturers are very good at listening to their customers' needs and desires, and then building those capabilities into their products. The terminal manufacturer then reaches out to satellite operators, such as Intelsat, for specific network requirements and specifications that also need to be incorporated into their designs.
Another powerful benefit of the Pilot Program is the chance to help the U.S. government clearly shape and define its SATCOM requirements, thus enhancing long-term planning for both the government and industry. Intelsat General will work with the terminal manufacturers and help make interoperability in space as easy as using a smartphone.
SMC clearly recognizes the increasing need for resiliency in space. The commercial satellite market is highly competitive, so providers like Intelsat must respond to market pressure for resiliency. The FMI will go a long way towards that goal by ensuring interoperability between commercial SATCOM systems and greatly enhancing the capacity available for government use.
Stage 2 is another example of how commercial innovation can be put to work for the government customer, delivering the latest technology. Intelsat General is excited to be part of making the Pilot Program a reality.