Satellites Creating a Route from the Connected Ship to the Smart Ship
May 29, 2017
By Mark Rasmussen, Vice President & General Manager, Mobility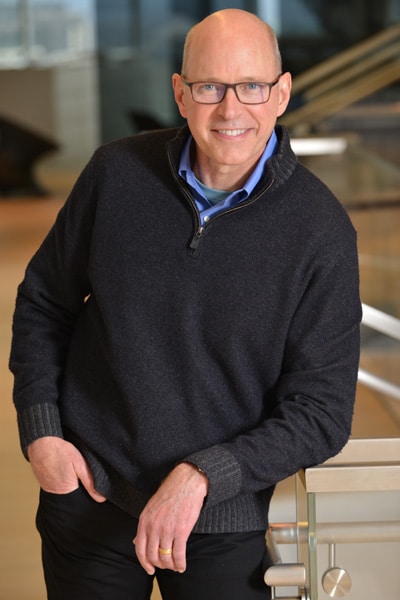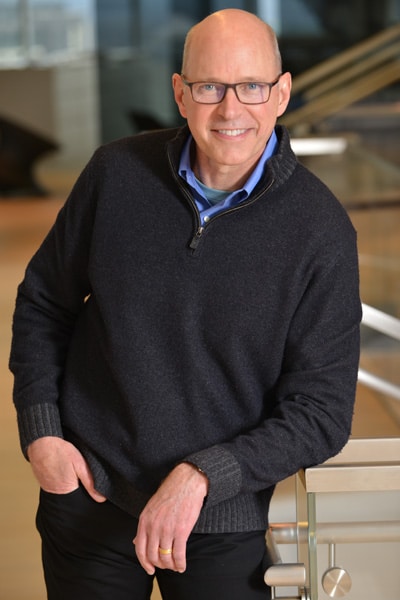 Just a couple of years ago, most talks about providing satellite connectivity to commercial ships at sea revolved around the needs of the crew to be connected to friends and family back home. Now the availability of higher-bandwidth satellites coupled with advances in shipboard monitoring systems and electronics has changed the conversation entirely, with the focus now on the role satellites can play in remote shipboard management and even autonomous shipping.
Hardly a month goes by without a new announcement of a partnership or initiative to test the latest advances in moving from the connected ship to the "Smart Ship," as the autonomous technology has been called. For example, the Shanghai Ship Design and Research Institute is leading an effort to launch a 38,800-ton smart ship by end of this year. And Lloyd's Register is involved in a project to develop real-time collision avoidance algorithms for autonomous maritime vessels.
The first generation of unmanned ships will likely be for local operations, such as Norwegian ferries, because of the many international regulations that govern the commercial maritime industry. Single countries can approve unmanned ships operating solely in national waterways before international rules are worked out. For example, in Norway, the Norwegian Coastal Administration has established the Trondheim Fjord as a test area for autonomous ship technology. Some think the first commercial autonomous ships could be on the seas within the next four years.
High throughput satellites (HTS) such as Intelsat's EpicNG constellation are driving this revolution in connecting ship movements to land-based operations centers hundreds – if not thousands – of miles away.
A recent report by Euroconsult said that satellite operator revenue from maritime operations surpassed $1 billion by the end of 2016 and will grow at 5% per year over the next decade, driven by increasing operational communications needs. Euroconsult said ship owners are beginning to understand the value of Big Data applications that can improve operational efficiency. Euroconsult said the number of deployed maritime VSAT terminals grew by 9% in 2015, the latest year for which complete data was available. The research firm said a total of 8.5 Gbps of C-, Ku- and Ka-band capacity was used by maritime customers, compared to less than 2 Gbps in 2010. With HTS technology, maritime satellite bandwidth capacity is expected to reach 680 Gbps by 2020, a quantum growth rate that will enable more connected and autonomous shipping operations.
Intelsat EpicNG and other HTS platforms have helped maritime operators stop thinking of satellite connectivity as a necessary expense for crew welfare and instead, seeing it as a means of fully integrating their global fleets with on-shore operations. The mindset created by years of having only minimal satellite bandwidth is now opening up to the possibilities of using satellites to gather valuable data for the analysis that can make operations more efficient and to one day be done entirely from shore-based operations centers.
Equipment monitoring systems being installed on ships today to measure engine performance and improve fuel economy are having a far-reaching impact on existing vessels. For example, the Finnish company Wärtsilä recently signed a 12-year contract to install systems that will monitor the performance of ship engines aboard 79 Carnival Corp. vessels to predict maintenance needs. Radio Holland and Cisco have signed an agreement to develop remote monitoring and diagnostics services for on-board networks.
Going a step further to smart ships, fully autonomous vessels offer many advantages. The most obvious is that crew can work on-shore operating the ships remotely rather than far out at sea in sometimes hazardous conditions. Another is that experts say the ships can be built more cheaply because crew spaces can be significantly reduced. More efficient remote operations can lower fuel use by better route planning, an advantage already being seen with connected ships that have navigation and engine management systems onboard.
While the technologies are advancing rapidly, a number of other challenges need to be overcome to fully take advantage of being able to connect ships to shore and even operate them without on-board crews. One is making sure that the on-board networks, the satellite connections to shore, and the shore-based operations centers can't be hacked. With cyber attacks costing business an estimated $400 billion annually (and experts thinking that quadruples by 2019) and Futurenautics reporting that crew members now taking an average of three personal devices on board the vessel, the risk of cybercriminals using the dark web to access private data, install malware, or to launch debilitating denial-of-service attacks become very realistic scenarios. Cybersecurity is becoming more of a challenge for all companies and individuals, as the recent case of the global ransomware incident so vividly illustrated.
Because of the need to win regulatory approval from the many national and international bodies that regulate shipping, fully autonomous operations are probably going to come gradually around the world. The new HTS constellations from Intelsat and other global satellite operators will enable rapid advances in the connected and autonomous systems that require secure ship-to-shore communications. It is now up to ship owners to take advantage of these technologies to make their own operations and the entire worldwide shipping industry more efficient.