Resiliency Challenges in Space – and How to Overcome Them
March 21, 2017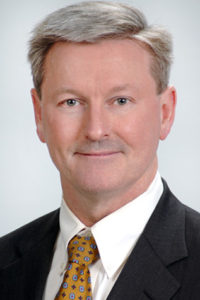 Earlier this month I attended the Satellite 2017 conference, meeting with and listening to many leaders in commercial and government space. One of the best presentations was given by Major General David Thompson, the Vice Commander at Air Force Space Command.  Gen. Thompson highlighted the Air Force mission to dramatically improve resiliency in space operations by taking advantage of commercial practices.
Gen. Thompson specifically highlighted how AFSPC could improve and become more efficient by incorporating commercial operations "best practices" within the Air Force.  This is not a new idea.  Several Government Accountability Office reports and many DoD leaders have mentioned the value in moving toward commercial practices in various endeavors.
Some efforts have met with success, but most have proven difficult to implement for many reasons. These include a risk-averse operations and contracting staff; difficulty in aligning acquisition and funding with commercial timelines; obtaining security clearances; and challenges for commercial companies in developing the right relationships to truly understand military requirements.  Difficulty within the Air Force in incorporating commercial best practices is not surprising, as the requirements and acquisition processes within the DoD, by definition and design, are not commercial-like.  To be successful the Air Force needs to truly commercialize activities that are appropriate and focus on missions that commercial partners cannot do.
Gen. Thompson highlighted an area within AFSPC that is absolutely ready for commercialization.  He referenced a commercial company, flying 70+ satellites from different manufacturers, using one integrated command and control system staffed by about eight people.  That sounded very much like our operations at Intelsat, though he never used our name.  Compare that with the seven major operational systems, with about the same number of satellites, being flown by 70+ people, and 17 different command and control systems for Air Force Space Command.
Gen. Thompson is right to highlight the vast differences.  And we agree that certain satellite flight and ground operations are ripe for commercialization.  Commercial operators are already capable of providing space flight and ground services to the U.S. and other governments.  Companies often conduct operations with more-experienced personnel and less expensive CONOPS.  This would provide the opportunity to re-purpose resources for 1) higher priority missions; 2) improve network reliability, diversity, and resiliency; and 3) promote technology insertion more affordably.
Commercializing the Air Force's Wideband Global Satcom (WGS) satellite bus operations is one step that Air Force Space Command rightfully intends to pursue.  Commercial companies have been flying satellites for over 50 years, have global terrestrial networks, and have invested in significant automation and information assurance capabilities to ensure efficient, secure and cost effective operations.  If given the opportunity, we look forward to partnering with AFSPC as they move forward with this effort.
Commercialization could also help the Air Force achieve its Enterprise Ground Services (EGS) Architecture which is a major initiative started by Gen. John Hyten, now Commander, U.S. Strategic Command and continued in earnest by Gen. Jay Raymond, the current Commander of AFSPC.  The goals of EGS: 1) providing a robust common ground system for commanding and data sharing; 2) avoiding costly new ground system development; and 3) fostering rapid capability development—are directly in line with commercial operating practices.
The Air Force is correct to recognize that the growing data collection, exploitation and dissemination requirements, and rapidly changing information assurance needs may outpace the ability of government acquisition processes to keep up.  And growing commercial capabilities make certain mission areas ripe for transition to commercial companies.  I have mentioned two areas, but there are others including Space Situational Awareness (SSA) and Intelligence, Surveillance and Reconnaissance (ISR) missions.
The commercial capabilities in these areas are significant and growing, and several companies have offerings that would both solve many of today's issues and anticipate those of tomorrow.  Fortunately, many government leaders like Gen. Thompson are becoming aware of these capabilities and want to leverage them for maximum efficiency and resiliency.
I have said this before: the desire to better leverage commercial Satcom has been there, but bureaucratic inertia and culture have prevented true change within the DoD.  Today I believe the leadership is in place, commercial capabilities continue to improve, and the necessity for change has never been greater.
Working together, we can reinforce our national security and promote a safer space environment that would benefit all nations.