New Video Highlights Intelsat's Ground and Flight Operations
March 22, 2016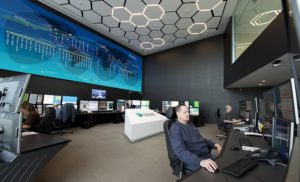 With 75 satellites connecting through 550 antennas at 30 sites around the globe, Intelsat operates one of the most sophisticated communications networks in the world today.
This video details how our satellite operations and engineering team flies both Intelsat satellites and about 25 spacecraft owned by other companies. Together the satellites represent platforms built by all of the world's major satellite manufacturers.
Our secure and fully redundant operation centers in McLean, Va., and Long Beach, Calif., ensure the operational resiliency and around-the-clock service continuity these customers seek. Operational teams with decades of experience receive regular training to better oversee a highly automated control system that reduces the possibility of human error while lowering personnel and operations costs for customers.
Beyond on-orbit operations, Intelsat has decades of experience securely deploying satellites into space. A regimen built on a foundation of mission assurance makes certain that customers receive the payloads they need, launched safely and on time, placed where they need to be in space, and thoroughly tested to make sure they provide effective services as promised.
Intelsat can take a commercial or government customer's satellite from design and construction, through its launch, transfer orbit, in-orbit testing, and operations phases. The Intelsat team has flown more than 50 satellite launch and early orbit missions, and has provided the ground network to support more than 200 transfer orbit missions for a variety of customers. While doing so, Intelsat has helped set industry standards for ground and flight operations while assuring success for customers' investments in technology.
Integrity of satellite operations data and security of customers' information is paramount in Intelsat's flight and ground operations program, which meets or exceeds Government cybersecurity standards.
You can view the full video below.