NDAA 1601 Puts Commercial SATCOM on the Move
June 27, 2018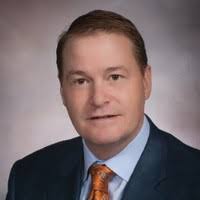 Earlier this month, I attended an AFCEA symposium in Baltimore, Maryland. High on everyone's agenda was implementation of National Defense Authorization Act (NDAA) 1601. The Act will move responsibility for the DoD's use of commercial SATCOM from the Defense Information Systems Agency (DISA) to the Air Force Space Command.
First some background – the FY18 NDAA requires the deputy secretary of defense to establish a separate military department responsible for the national security space activities of the Department of Defense by the end of 2018. This is powerful recognition that SATCOM has emerged as an area which requires high senior-level organizational strength and focus. A single DOD office will soon oversee all national space activities, claiming ownership of the procurement, policies and practices. This will help address key issues such as the need to better integrate commercial and government SATCOM capabilities while also creating a more protected, resilient space environment.
I view this as a positive development. Giving Space Command oversight of commercial SATCOM acquisition will establish closer collaboration between purpose-built MILSATCOM and commercial capabilities, allowing the government to develop an integrated space architecture. Commercial capabilities that are enhanced with continuous innovation can form the baseline for enduring SATCOM needs, while retaining the flexibility for specialized and purpose-built solutions for contingent operations and stressed environments. This approach would be consistent with the mandate from Congress to use commercial capabilities to the maximum extent possible.
This move could also mean that the DoD would establish multiyear commercial SATCOM contracts, which would result in more cost-effective acquisition of capacity than current annual spot-market leases. It could also encourage better cybersecurity and information assurance, by establishing the minimum cyber baseline that all providers would have to meet before any other factor (such as price) would be considered.
These were some of the issues we discussed with Clare Grason, the division chief for SATCOM at DISA, when we met with her at the event. Her group is currently evaluating different methods for implementing NDAA 1601, with a focus on preventing any disruption of ongoing relationships. She highlighted her team's experience with transactional business relationships on both the government and commercial sides. There are many details to work out regarding roles and responsibilities, but she sees successful implementation of this effort as a win for all parties, especially the end user warfighter.
Some other items I found interesting at the event:
There is a new Systems Engineering and Technical Assistance contract being negotiated. This affects civilians working for DISA, and updating the scope of work is important for increased effectiveness;
Program-of-record status for commercial SATCOM is being developed, so money can be directly appropriated rather having to depend on contingency fund dollars;
More effort is going toward breaking down the silos and looking at overall space capabilities, not just military vs. commercial, taking an enterprise approach to future space architecture.

I came away from this show optimistic that the government is going to successfully centralize procurement and operational delivery of SATCOM capacity. Director Grason acknowledges it will take significant work to get there. Ultimately though, the most important thing is delivering the best SATCOM possible to ensure optimum effectiveness and security for the warfighter around the globe.
That's a responsibility we care about as much as our uniformed partners in space. We're excited to work with them to make this policy a success.