Mission Success: Intelsat and Xinabox Produce 12 Winners in Africa STEM Challenge
June 03, 2021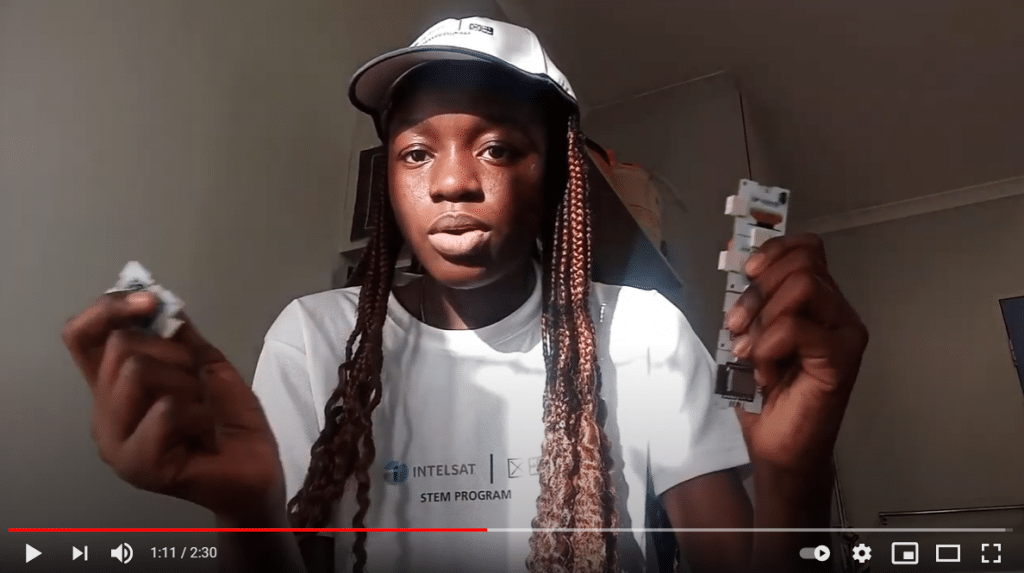 Preparing the next generation to lead new and exciting innovations is fundamental to pushing the boundaries of what's possible in communications technology and beyond.
Considering almost half of the world's population doesn't have access to broadband technology, Intelsat aims to rise to meet the challenge of preparing children around the globe to participate in a tech-forward future.
Earlier this year, Intelsat paired with XinaBox (pronounced "X in a Box") to deliver space-focused STEM (science, technology, engineering and math) learning tools to teenagers across Africa.
XinaBox removes barriers to participation in the growing STEM academic field and economy. Its XinaBox Kits provide a rapid hardware development platform, specifically designed and manufactured for STEM applications in schools and universities. Using commercial standard electronics components, students are able to design and build circuits, code using multiple formats and conduct experiments, without specialist equipment or a lab.
Applicants for the multi-week Intelsat-XinaBox educational program hailed from across the continent, and 16 were ultimately selected to participate. Twelve of the 16 teenaged participants finished Mission 1, with nine finalists chosen to participate in a follow-on Mission 2.
During Mission 1, the participants were tasked with using XinaBox's dedicated space STEM kits and educational programs to design and build satellites that could feasibly launch into space. In the final project, students used their satellites to monitor the sustainability of the planet, following UN Sustainable Development Goals. Participants learned about climate monitoring, as well as transportation and methane pollution.
Students were assigned to teams and had their work evaluated by a group of STEM professionals. Winning categories included: overall top performance, most engaged, best mega assignment, best ambassador, best team player and best overall team.
"It is remarkable to see how much the students have learned throughout the program," said Christell Meyer, sales director, Intelsat. "These individuals will only continue to learn and grow as they follow their desired path to a STEM career."
Watch the Intelsat-XinaBox Mission 1 Overview Video
Mission 1 finalists received prizes and certificates of appreciation; one standout student received an ipad.
Most of the participants are high school seniors and will use this opportunity to help launch their educational careers in STEM-related fields.
Intelsat expects to open the next iteration of its XinaBox STEM program to applicants later this year.
To learn more about Intelsat's commitment to STEM education and supporting the next generation of STEM professionals, visit www.intelsat.com/about-us/corporate-responsibility/.