LPTA Inappropriate for Space Capability Procurement
May 31, 2016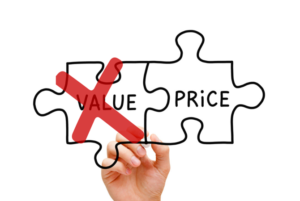 "Technically acceptable" is a logical standard for procuring items like printers and laptops. However, it could certainly be argued that such a minimal standard may not be appropriate for technology the DoD needs to rely on in space. Potential adversaries like China and Russia are threatening U.S. superiority in space, and we should respond with technology that demonstrates innovation and increased performance.
One could argue that in the current space environment, a minimal standard may not be enough.
On the surface, "lowest cost" is admirable to those of us who applaud stewardship – particularly where our tax money is involved. But putting the two concepts together has muddled U.S. military procurement, generating a process too simplistic to properly consider complex technical issues. The limitations of LPTA put a straitjacket on another acquisition concept, "Best Value," by defining it in the narrowest of terms.
The U.S. government is starting to realize the pitfalls of LPTA, but only in limited terms. A recent article on the GovTechWorks website indicated a rush to LPTA awards in the wake of sequestration has begun to abate – from 4,551 defense contracts in 2011 and 4,544 a year later, to 3,459 in 2014, the last year available in the Deltek Inc. study quoted.
But evidence persists that LPTA is still being misapplied, in effect handcuffing procurement personnel. This article from Federal News Radio highlights that fact, and discusses legislation introduced by the Senate Armed Services Committee to limit the use of LPTA. The proverb "if all you have is a hammer, everything looks like a nail" definitely applies here.
During a February 23 Washington Space Business Roundtable, Frank Kendall, who leads Pentagon procurement, defined Best Value as "a tradeoff between the cost we have to pay and the performance that we are getting."
Kendall has long decried LPTA and indicated a preference instead for Best Value contracts.
When the search for an LPTA award disregards a bidder's performance record, the value of time in contract fulfillment, and technical innovation on the horizon, Best Value is ignored.  When LPTA does not take advantage of the commercial space industry's ability to shorten timelines, the value of the award is compromised.
A satellite is not office equipment or disposable supplies. Such off-the-shelf items invite LPTA because they are a known quantity. A ballpoint pen is a ballpoint pen in the supply room. The only variable is the color of the ink it uses. Tradeoffs aren't needed. What you see is what you get.
"Contracting is an art, it's not a science," said Leonardo Manning, of the Defense Acquisition University at Fort Belvoir in the GovTechWorks article. "Contracting officers need to think hard about whether they can sufficiently define their requirements before trying to apply LPTA to a procurement. If the requirements are easily defined and understood, then LPTA makes sense. If not, another approach may be more effective."
Requirements for satellite capability in an ever-evolving technical environment elude strict definition. You might know what you want a satellite to do, but it's best to let the contracting community put together a technical solution that does it. In the end, the procurement officer has to determine which vendor is most capable of delivering the solution on time, for the bid price and with imagination that looks toward future technical capability. The determination has to be based on demonstrated performance in those areas.
Said Manning: "I've told contractors many times, "Prove to me how you can do this job at this cost, because I don't see how you can do it."
When you consider what's at stake, that's the real definition of procurement stewardship.
Procurements of commercial space technology are going to become more important as the race to capability between nations accelerates. Because it can deliver capability more quickly than government, industry offers the best solution to future threats.
But it can't adequately solve critical problems if LPTA is the defining standard.  Not if that standard isn't raised to Best Value.