Intelsat Helps Scientists Stay Connected in One of the Planet's Harshest Climates
October 22, 2020
New high-wind satellite terminal headed to Antarctica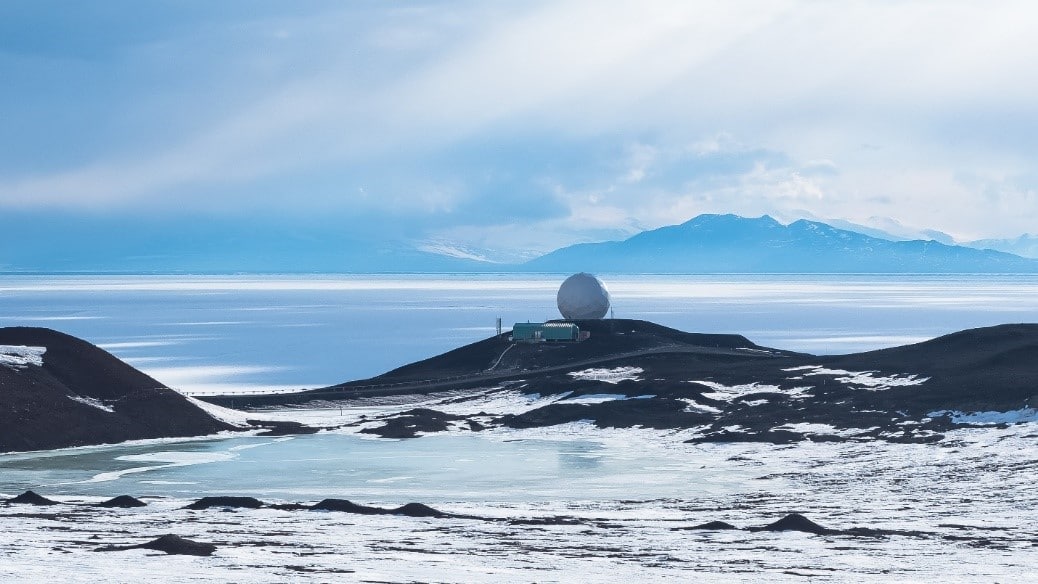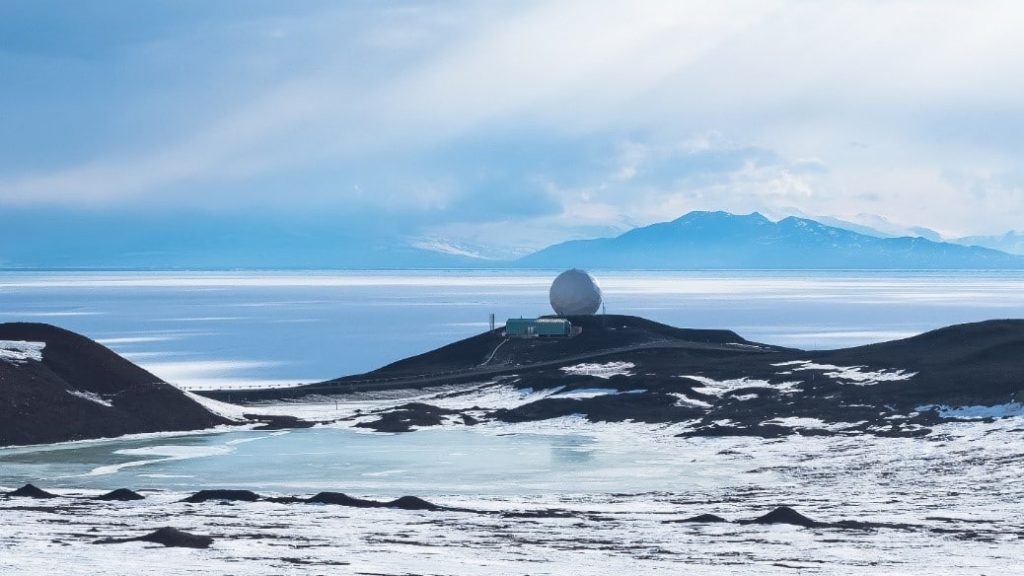 Intelsat General Communications, an Intelsat subsidiary that primarily serves U.S. government and military customers, is proudly supporting the important work of the scientists stationed at the U.S. National Science Foundation (NSF) outpost in Antarctica who conduct research that cannot be done anywhere else on Earth.
Intelsat General is currently partnering with the NSF's U.S. Antarctic Program (USAP) prime contractor Leidos to install new equipment, including a new satellite terminal, at the McMurdo Station outpost to determine the feasibility of future high-speed data transmissions.
The scientists at McMurdo Station need to frequently communicate data and research findings to colleagues back home. Communication via satellite is the sole means to connect the McMurdo population, which can reach 900 to 1,000 people at its annual peak.
The high winds and extreme latitudes in Antarctica present distinct communications challenges, however. In order to use satellite equipment for high-speed data transfer there, it must be resilient and located within very specific boundaries.
The equipment scheduled to arrive to McMurdo Station by early November consists of a General Dynamics 2.4-meter high-wind terminal with a Newtec modem that is capable of transmitting 90 megabits per second (Mbps) in both directions on an Intelsat Horizons 3e satellite spot beam.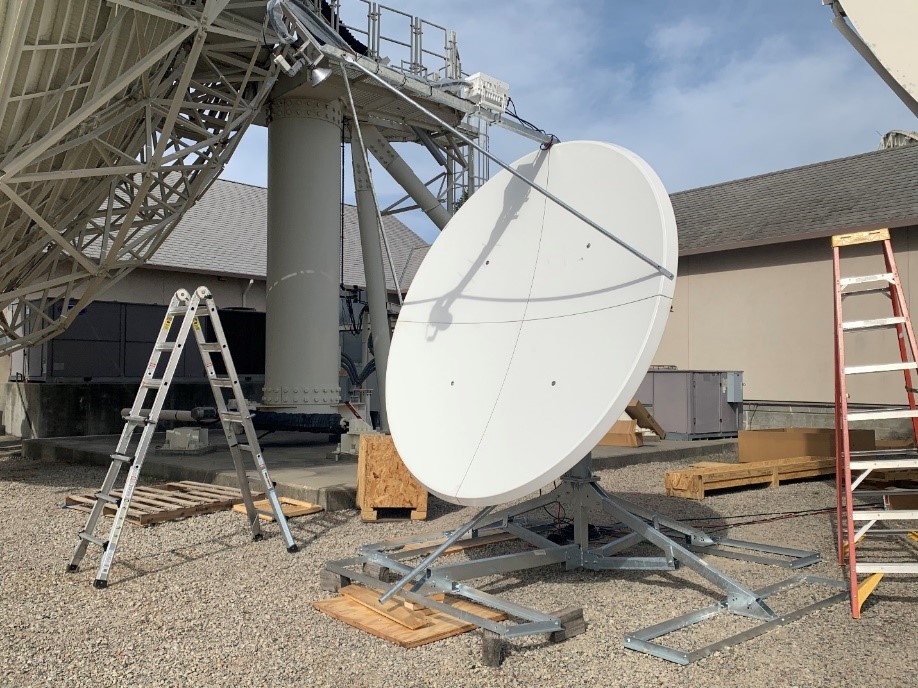 Utilizing Intelsat's global integrated network, including Horizons 3e, allows NSF to route services to multiple individual landing points in multiple frequency bands, resulting in a much more efficient and resilient network.
Intelsat General has provided NSF with communications in Antarctica since 1982. In fact, when designing its Horizons 3e satellite (a joint venture between Intelsat and SKY Perfect JSAT that launched in 2018), Intelsat included a powerful spot beam specifically designed to support McMurdo Station's growing need for connectivity.
"Intelsat General takes pride in providing trusted and secure satellite solutions globally. Antarctica is a place that has many communications challenges, from wind and temperature extremes to environmental restrictions of location and radio frequency emissions," said Scott Tatum, Sr. Sales Director, Intelsat General. "At Intelsat, we enjoy the challenges of providing service to austere environments, it provides a great platform to display our decades of experience and cutting-edge technologies."
McMurdo Station is built on the bare volcanic rock of Hut Point Peninsula on Ross Island, the solid ground farthest south that is accessible by ship. Its desolate location makes it all the more challenging – and important – to help the scientists stationed there transport their critical findings and connect with loved ones back home, boosting both their productivity and morale.
Research conducted near McMurdo includes aeronomy, astrophysics and geospace sciences, biology and ecosystems, geology and geophysics, glaciology, geomorphology, and ocean and climate systems. To learn more about the work being done at McMurdo Station, visit www.nsf.gov/geo/opp/support/mcmurdo.jsp.
From remote scientific outposts like McMurdo Station to military bases, disaster recovery sites and embassies around the world, Intelsat General's solutions support complex, mission-critical operations. To learn more about Intelsat General's secure communications services, visit www.intelsat.com/solutions/government/.