Intelsat Helps American Forces Network bring Super Bowl 54 to U.S. Troops Around the World
January 31, 2020
Former U.S. Marine Staff Sergeant Josh Hauser knows what it's like to serve overseas and miss out on important events back home.
"When things like the Super Bowl or March Madness roll around, it can be hard – your mind immediately goes to what you're missing out with friends and family. But, being able to gather around a TV set to watch the big game with your coworkers helps, especially when you're deployed to a strange new place. It was definitely a morale boost to have a few hours where you could feel connected to what's happening back home."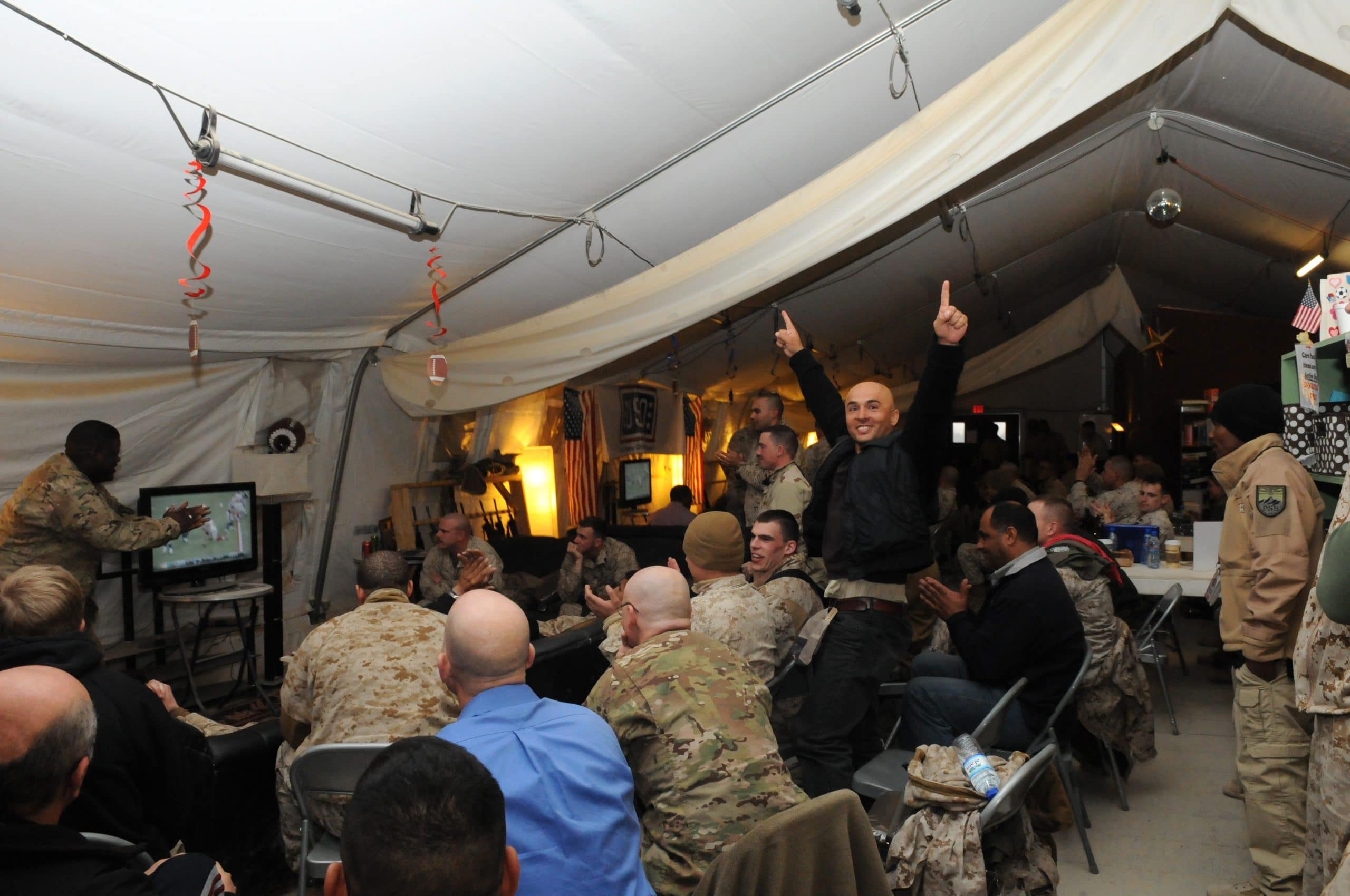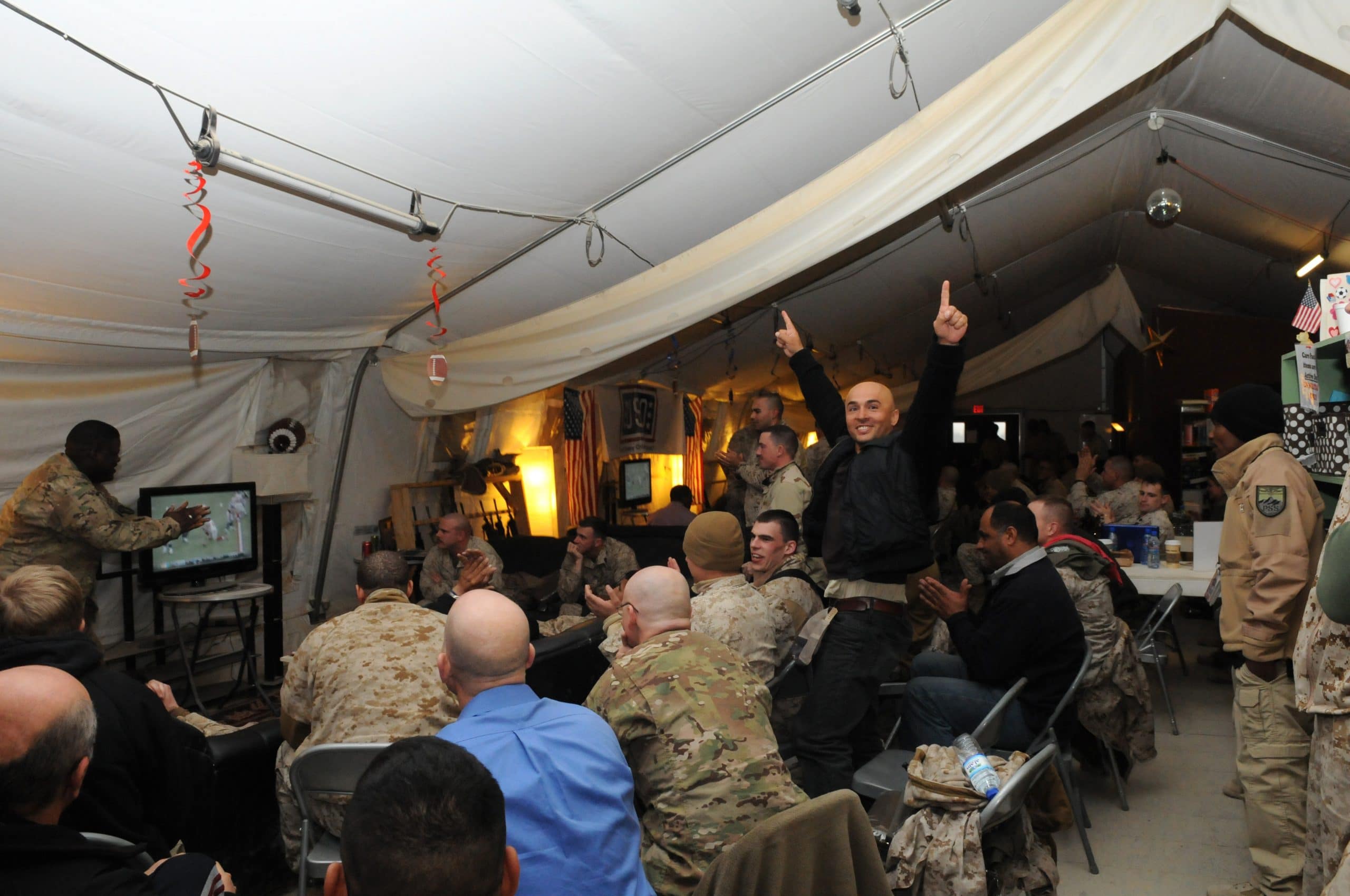 Intelsat, headquartered in Northern Virginia, helps to distribute TV content like the Super Bowl to nearly 120 million American homes – and to the more than one million U.S. servicemen and women who are stationed around the world. In fact, Intelsat has carried the global satellite feed for the American Forces Network (AFN) for more than 15 years.
"Intelsat's global communications network enables AFN to reach our service personnel stationed in even the most remote areas of the globe and on ships in the middle of the sea. Access to AFN's information and entertainment options can help our servicemen and women feel closer to home while they're watching the big game or their favorite TV show," said Skot Butler, president of Intelsat General, the wholly owned subsidiary of Intelsat that is dedicated to serving the unique needs of government customers, including the U.S. Department of Defense.
On Sunday – from its network operations facility in Ellenwood, Georgia – Intelsat will use up to six of its C-band satellites, five uplink teleports at various locations around the globe and the IntelsatOne terrestrial fiber network to distribute AFN data streams to ships at sea and fixed military bases across the world.
"Intelsat exists to connect people and communities around the world," continued Butler. "As the foundational architects of satellite technology, operating the largest and most advanced satellite fleet and connectivity infrastructure in the world, we're uniquely positioned to provide this service to the U.S. military community, and we're proud to play a role in enhancing troop morale."
The U.S. Defense Media Activity's American Forces Network, based at Fort Meade in Maryland, traces its origins to a single Army radio station established in Kodiak, Alaska, to entertain isolated soldiers at the beginning of World War II. It has since grown to provide a wide range of around-the-clock radio and television programming from a variety of commercial sources, giving U.S. troops worldwide the same access to news, sports, entertainment that they might enjoy at home.
For more information on AFN's Super Bowl 54 broadcast, please visit s3.amazonaws.com/landingpage.doapps.com/prod/lphtml/1579819219395.html.
For more information on AFN, visit myafn.dodmedia.osd.mil/.
For more on Intelsat's work with AFN, read our case study.