Intelsat General and Partners Support Team Rubicon for Bahamas Disaster Relief
September 23, 2019
On September 1st, 2019, Hurricane Dorian made landfall in the Bahamas as a category 5 hurricane, tying the record for the strongest Atlantic hurricane to make landfall, lashing the Bahamian islands of Great Abaco and Grand Bahama.  Its slow rate of speed prolonged the islands' exposure, causing unprecedented flooding and devastating large parts of the country.  Response efforts were hampered as a result of damage to critical transportation infrastructure, healthcare facilities, government facilities, and communications services.
To restore emergency communications so critical to relief efforts, Intelsat General sprung to action, partnering with GATR Technologies and the Global Disaster Immediate Response Team (DIRT).  The team configured and deployed terminals to a staging point in Florida until they were able to secure transport to Abaco Island using transport from a number of non-profits. Within 24 hours, team Intelsat General was providing communications capabilities essential to the massive support effort, including satellite connectivity from Marsh Harbor on Grand Abaco Island, one of the hardest hit areas in the Bahamas.
One beneficiary of the service was Team Rubicon who, along with providing mobile medical services, also launched an operation to assist communities with debris management in Great Abaco and Grand Bahama.  Using the services provided by IGC and partners, Team Rubicon volunteers were able to establish communications with the U.S. mainland to coordinate the relief effort both internally and with other disaster relief agencies.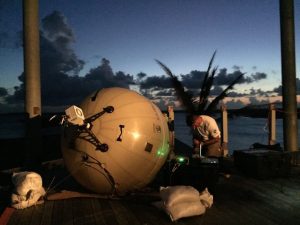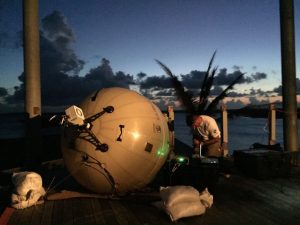 Intelsat also supported the efforts of Global DIRT, a quick response international non-governmental organization that provides technical assistance, communications access, and search and rescue support.  Intelsat, along with Kymeta, provided communications for a Global DIRT truck as it traveled to provide technical assistance to those impacted by the hurricane.
It is during times of crises that the availability, capacity and speed of delivery of Intelsat's space-based services become most evident.  The high power of Intelsat's Epic satellites allows first responders on the ground to use small, quickly deployable antennas. FlexMove for Government, Intelsat General's managed service provides high-performance broadband connectivity to support disaster relief in remote locations around the world, offering committed capacity for video transmission and communications relay.  Intelsat General is proud to play a role in donating support to aide in the relief efforts that will likely continue for years to come.