Intelsat EpicNG Architecture Shows How Communications Satellite Industry Uses Future as an Opportunity
March 24, 2016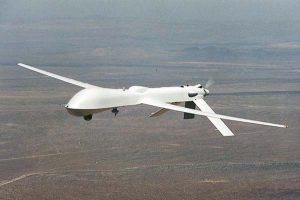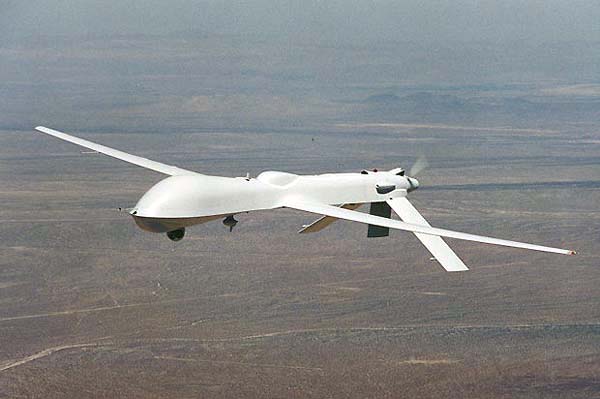 Two paradigms are at work in the efforts of the U.S. military to get more capability from its larger remote piloted aircraft (RPA) platforms, Global Hawk and Predator variants.
The first is that sensor quality continually improves, generating more and better data. That includes full-motion, high-definition – and bandwidth eating — video, on which military intelligence, surveillance and reconnaissance (ISR) has a growing reliance.
The second is that the military does not want to change legacy onboard communications equipment on the aircraft. New equipment for up to 300 RPAs would be too costly in today's budget-strapped environment.
What seems a conundrum is actually an opportunity for the commercial satellite communications community, according to this article in Avionics magazine, which quotes Intelsat General Vice President Skot Butler.
"They don't want to change out their communications architecture … they don't want to pay that bill, and they are big users of wideband Ku," Butler said while participating on an "Airborne Satellite Services for Government Needs" panel at the Satellite 2016 Conference & Exhibition in Washington. "But … they do want to increase their throughput. … We've got to be able to accommodate that, and new architecture like Intelsat Epic, that kind of high throughput architecture is going to allow that."
Intelsat launched the first of six planned Epic satellites on January 27. The technology demonstrates how satcom can meet the growing needs of both commercial and military communications. With open architecture, Epic can accommodate today's ISR system demands – such as keeping legacy communications in military RPAs – but also tomorrow's.
Open architecture is a concept industry needs to embrace to be nimble enough to accommodate demands of both commercial customers — who are themselves nimble — and the military.
The military is beginning to understand that quickly evolving satellite technology is far different from kinetic weapons design, testing and manufacturing, which can take a decade or more.
The new Complex Commercial SATCOM Solutions (CS3) contract vehicle is designed to help the government take advantage of the speed in which industry can innovate. The General Services Administration (GSA) vehicle is a piece of the Future Commercial Satcom Communications Services Acquisition (FCSA), a joint effort between the GSA and the Defense Information Systems Agency, which deals with military satcom acquisition.
In an article from C4ISR and Networks Ben Camerlin, GSA program manager for sat/FCSA, talks about CS3:
"Mobility is within the overall scope of CS3 that we've developed. We've also written the contract in such a way to allow for any future innovative technologies as they come to market because CS3 will be a 10-year indefinite delivery, indefinite quantity contract. We know we can't predict what industry is going to do – they innovate way faster than the government now. So we've written the scope of CS3 so that any new mobility technologies that come to market, as long as they're within the scope of the contract and the comsatcom realm, that will be something we can use in the future."
The CS3 contract vehicle appears to be a way to marry the two paradigms that will drive the near future of communications with the military's larger RPAs. The U.S. military can take advantage of continued innovation in sensor design without being forced to change existing equipment on its RPAs. That puts more ISR capacity in theater faster.