Intelsat and AMN Bring Mobile Connectivity to 1,000th Site in Sub-Saharan Africa
April 20, 2020
Eighteen-month partnership has helped connect 3.5 million people
This month, we celebrated an incredible milestone with our partner Africa Mobile Networks (AMN) – connecting the 1,000th remote site and bringing access to 3.5 million people in sub-Saharan Africa.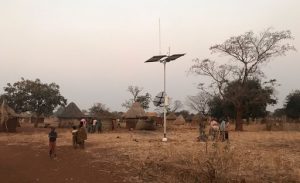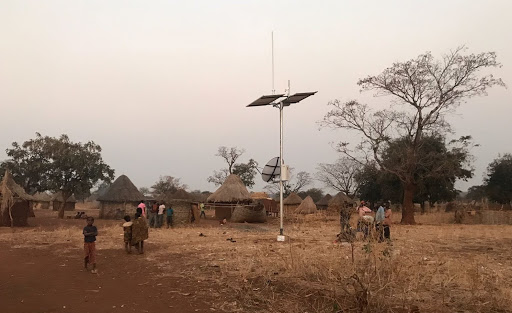 Intelsat and AMN entered into a partnership in October of 2018 to accelerate the deployment of mobile connectivity to unserved communities across Africa that many thought were impossible to connect.
By the end of 2019, over 500 remote sites in Africa had AMN's affordable, solar-powered mobile connectivity solution – powered by over two dozen Intelsat satellites positioned over the continent, and were providing fast, reliable mobile connectivity to people in remote communities.
This month, AMN hit the 1,000th site mark. Their low-cost, easy-to-deploy, mobile connectivity solution can be set up and completely operational in less than six hours. Averaging around 10 base station installations a day across 10 African countries, AMN is on track to connect a total of around 12 million Africans by this time next year.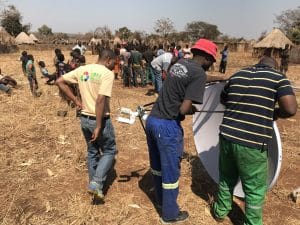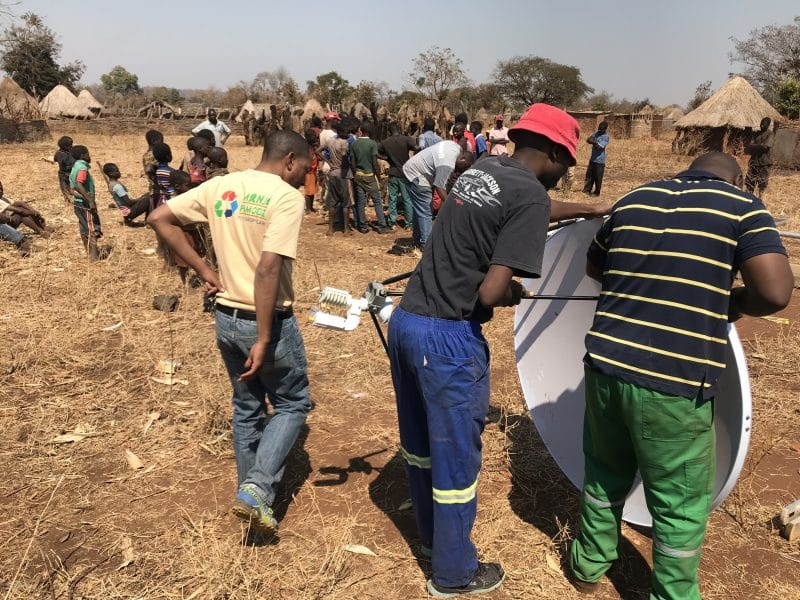 As Jean-Philippe Gillet, the General Manager of Intelsat's Networks business put it, "Bringing mobile connectivity to the most rural parts of Africa requires hybrid networks and innovative business models to truly close the business case. Our work with AMN highlights how we can rapidly, and cost effectively, expand an MNO's reach and deliver critical connectivity to communities who many previously thought were impossible to connect. We look forward to continuing our work with AMN to deliver a network that will support the social and economic development of communities throughout sub-Saharan Africa."
Sub-Saharan Africa is one of the most difficult and challenging regions of the world to connect because of its geographic complexities and number of remote communities. AMN's innovative mobile solution, coupled with the scale of Intelsat's integrated land-space network, helped us find a way to overcome these obstacles.
Since its founding in 1964, Intelsat has been committed to connecting people around the world and doing our part to close the digital divide. For us, it's more than just good business, it's the right thing to do as a good global citizen.
To learn more about Intelsat and AMN's partnership, please click here.
To learn more about the work AMN is doing, please visit Africa Mobile Networks or contact [email protected].