At Intelsat, we pride ourselves on doing everything we can to ensure our customers receive the best possible service experience. So, when Northrop Grumman first introduced its Mission Extension Vehicle technology, we jumped at the chance to use in-orbit servicing to help extend the life of the satellites in our 50-plus-strong fleet.
Fast forward to 2020, when we worked side-by-side with Northrop Grumman to successfully execute the docking of their Mission Extension Vehicle-1 (MEV-1) to our Intelsat 901 (IS-901) satellite.
This marked the first time that two commercial spacecraft docked, and mission-extension services were offered, to a satellite in geosynchronous orbit. Today, MEV-1 is co-located with IS-901, helping to extend its life and sustain the services on which our customers depend, as well as supporting their evolving needs well into the future.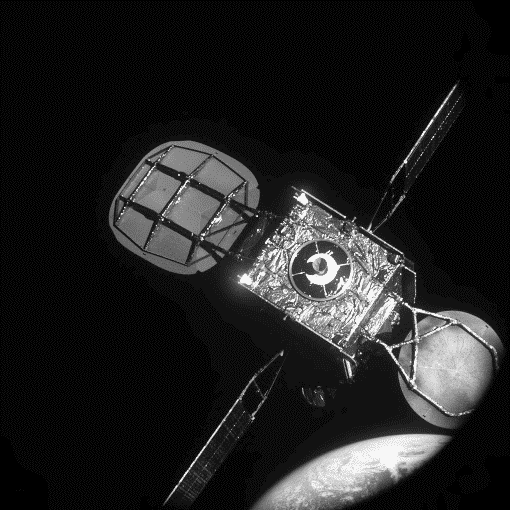 So Nice, We Did It Twice!
In 2021, we did it again – docking Northrop Grumman's Mission Extension Vehicle 2 (MEV-2) to Intelsat 10-02 in another innovative and historic first.
Come along with us as we recap the historic MEV-2 journey and discuss what's in store for the future of commercial in-orbit servicing.
At Intelsat, we view in-orbit servicing as a win-win: it's a smart and efficient way to preserve our customers' high-performing service on our existing satellite fleet — the largest and highest-capacity fleet of geosynchronous assets in the world. It also frees us up to invest in advanced, next-generation technologies, like software-defined satellites and integrated ground infrastructure, that will power our customers' long-term needs.
After the successful launch of MEV-2 (and Intelsat Galaxy 30) in August 2020, the work (and real fun!) began as we and Northrop Grumman prepared for "phase two": MEV-2's rendezvous and docking with IS-10-02.
During our first docking with MEV-1, we took Intelsat 901 out of service temporarily and raised its position about 300km higher than its traditional orbital slot during the docking; we did this out of an abundance of caution because it was the very first mission of its kind.
This time, things were different.
In another historic first, MEV-2 docked and serviced IS-10-02 while the satellite remained in its original orbital slot and without interrupting service for our customers and their end users. The two spacecraft completed the momentous docking on April 12, 2021, marking the first-ever in-orbit servicing of a live commercial satellite in geostationary orbit.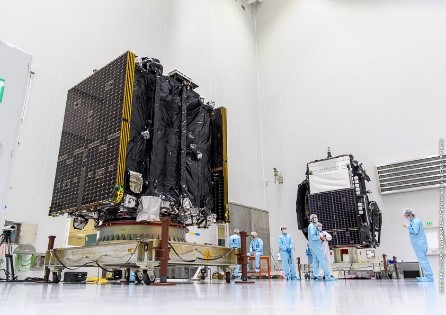 After the successful docking, the combined MEV-2 and IS-10-02 vehicle stack was fully operational.
Today, MEV-2 is helping to extend the life of IS-10-02 for an additional five years, so the satellite can continue providing high-quality media distribution and broadband services to our customers across Europe, the Middle East, Africa and South America.
IS-10-02 is a key satellite in the Intelsat-Telenor Satellite 1˚ West video neighborhood, distributing more than 900 channels to nearly 18 million TV households across Europe.
What Does this Mean for the Future?
At Intelsat, we see mission extension vehicles as a valuable and cost-effective tool to help extend the life of healthy, high-performing satellites that are simply running low on fuel.
MEVs and similar technology also hold tremendous potential for in-orbit repairs. Imagine being able to easily correct a slight malfunction of a satellite after it's launched — a solar array or antenna reflector that is being stubborn and won't deploy, for example? In-orbit servicing could allow us to repair that satellite, ensuring it delivers the performance it was designed to. Our end goal is always to be as responsive and proactive as possible to ensure our customers receive optimal service without disruption, and in-orbit servicing improves our ability to meet that goal.
At Intelsat, we also see MEVs and in-orbit servicing playing a key role in mitigating the growing "space junk" challenge that our entire industry and its many new entrants are quickly being forced to reckon with.
Related Posts