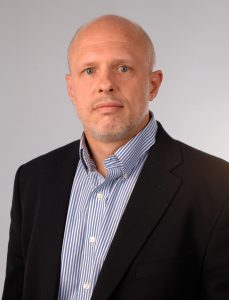 Flexible and continuous connectivity, especially in contested environments, is a critical priority for defence forces around the world. No nation in Europe can go it alone, so secure, interoperable communications networks are mandatory considering today's geopolitical realities. For these reasons, on 13 November 2017 ministers from 23 member states signed a joint notification on the Permanent Structured Cooperation (PESCO). The goal of PESCO is to better coordinate policy objectives and pool military capabilities for the greatest possible amount of deterrence. NATO has also made public statements regarding better allied collaboration for ensuring the interoperability of satellite communications. Higher performance and better interoperability cannot be achieved by individual member states building and deploying their own systems. Fortunately, they do not have to. New commercial technology such as high-throughput satellites (HTS) have transformed space architecture and fundamentally changed what had been a predictable global market. Countries of all sizes can now leverage the greatly enhanced capabilities and connectivity that this new technology provides. HTS satellites like Intelsat Epic
NG
provide up to 300 percent more throughput than existing wideband satellites. Performance is improved not only in bits per second per Hertz, but also in the aggregate MHz available and the geographic area covered. Epic
NG
Ku-band connectivity allows for many NATO missions to be fulfilled with currently owned Ku-band equipment on an open HTS system. Ku-band, unlike Ka-band, is entirely focused on SATCOM and does not need to be shared with emerging 5G applications and is significantly less susceptible to rain fade. At a time when cyber warfare threats are intensifying, Intelsat Epic
NG
satellites can provide a more protected level of satellite bandwidth.
Anti-jamming capabilities
are greatly enhanced with low-probability of intercept (LPI) and jamming resilience, even to non-frequency-hopping modems. Interference-mitigation capabilities like on-board power monitoring and notch filtering of interferers/unauthorized users as well as monitoring, re-routing, geo-location and identification of interferers means Epic
NG
SATCOM is better protected for deployment in contested environments. Intelsat EpicNG also employs an open architecture system, allowing countries to use their own gateways and ground infrastructure while maintaining management of their data. This is a significant distinction from other HTS systems. Many HTS operators developed their HTS platforms as closed systems, purpose-built solutions servicing homogeneous sets of users via a closed architecture. Since the provider's infrastructure must be used, there are also issues concerning confidentiality of data and quality control. This new technology can be procured in a new way as well. Customers can now purchase "SATCOM as a Service," as opposed to simple bandwidth. IntelsatOne Flex is a new managed service that gives nations the flexibility to respond to surges in demand and shifts in geographic coverage under a predictable cost structure. New HTS systems are very conducive for the move to the managed services model as government customers face accelerating bandwidth demands combined with constrained defense budgets. Intelsat will be attending
SMi's 11th annual Mobile Deployable Communications conference
, taking place in Warsaw, Poland starting on 1 February 2018. We will be displaying a small form factor terminal and showing how Intelsat EpicNG satellites with COTS hardware meet European defence requirements. I look forward to meeting with many EU and NATO representatives, and outlining how new satellite technology and new procurement methods can support European security while being highly cost-effective.
Related Posts