How the Marriage of Third Offset, Better Buying Power Affects Industry
May 10, 2016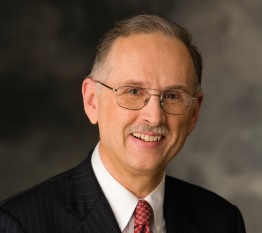 The value the U.S. Department of Defense places on space was apparent last year in standing up the Joint Interagency Combined Space Operations Center (JICSpOC) as the first working element of the department's Third Offset Strategy.
After all, much of the Third Offset is being driven by the Pentagon's Better Buying Power 3.0, according to John McNellis, Deputy Assistant Secretary for Space, Strategic, and Intelligence Systems.
"I think one of the most essential and innovative parts of Better Buying Power is experimentation," McNellis said at the Air Force Association Mitchell Institute seminar on "Space Power to the Warfighter" in Washington on April 1.
"JICSpOC provides that field of experimentation (with) the best technologies that we can lay our hands on from across industry. Some of these are commercial that we're looking at, and some are things that have been provided by the classic defense industry, and many are combinations of the two. [Those experiments] will ultimately inform how larger acquisitions will take place."
Those acquisitions will also inform General John Hyten's future Space Enterprise Vision to bring satellite resiliency to an increasingly congested and contested environment.  As Commander of Air Force Space Command, General Hyten is uniquely positioned to take advantage of the activities of the JICSpOC and enable the Third Offset Strategy for space operations.
The Third Offset Strategy is designed to heighten the nation's long-term technological advantages to offset gains being made by potential adversaries, such as China and Russia. The Third Offset also seeks to provide the U.S. military with tools it needs to win in asymmetrical warfare.
It follows the First Offset, built on nuclear deterrence after World War II; and the Second Offset, from which sprang new stealth technology, precision-guided weapons, Global Positional System satellites, and Intelligence, Surveillance and Reconnaissance (ISR) capability to cope with adversarial troop numerical and geographical advantages.
In combining the best of defense, intelligence, and industry, JICSpOC also supports an outline of Third Offset technology areas, given by Deputy Secretary Bob Work, in a speech in Washington last year. "All those (technology areas) are being driven by the commercial sector," Work said. "We must really capture the commercial sector, and we're trying to work our way through this right now."
McNellis was recruited from the commercial space industry and appointed to his current post in March to do just that.
In his Mitchell Institute talk, McNellis acknowledged that "we do, in fact, use commercial satellites in the communication domain today, and I see that increasing on a going-forward basis." He also added that greater and deeper DoD and commercial satellite industry talks can help both sides understand better how their futures can be complementary.
The success of the Third Offset Strategy and Better Buying Power depend on it.
"I think it's useful to engage with us, come talk with us, about where you're going, what you're doing, so what we can integrate that into our view of how to make best use (of) and partner with the commercial satellite industry," McNellis said.
Industry can become a better partner if it's at the front end of any space architecture effort. When that happens, DoD and commercial can better plan for a future that benefits both. It's particularly important in competition, part of Better Buying Power 3.0 designed to generate lower prices for technology.
"If you've done the investment right, it should give you a cost advantage, which benefits both industry and the department" McNellis insisted.
Others agree. USG officials are seeking industry input across the spectrum of space mission areas.  Space weather, space situational awareness, and satellite communications are key areas where commercial companies can provide key capabilities that promote resilience, improve capability through advanced technology, and save costs.  Having industry participate early, especially in architecture development is critical to ensure complete integration with USG provided space and ground systems.
And this links back to the JICSpOC.  As the DoD establishes and perfects operational procedures and gains a better understanding of key technologies needed for the future, commercial companies will have a role. In the long run, this work will be the one of the keys to the success of the Third Offset and to Better Buying Power 3.0.