Honoring and Supporting our Service Members and their Families
May 21, 2021
Intelsat donation to the Patriot Foundation will fund scholarships for children of fallen and wounded U.S. service members
May is National Military Appreciation Month, and Intelsat is honoring current and former members of the U.S. Armed Forces all month long.
Intelsat began the month with a donation to the Patriot Foundation, which provides support to the families of fallen, wounded, injured, or ill service members. Intelsat's donation will directly contribute to post-secondary scholarships for children of these service members.
"Intelsat is proud to serve as a long-term Patriot Foundation supporter and do our part to give back to those who have given so much in service to our nation," said Rick Henry, Vice President, Intelsat General Corporation. "Supporting our servicemembers, veterans and their families is core to our Intelsat Gives Back mission, during Military Appreciation Month, and all year long."
"Patriot Foundation is so grateful for the support of Intelsat through the years. They have made a great impact and have helped countless military children pursue an education through their donations to the Patriot Foundation," said Patriot Foundation Executive Director Kim Gilley.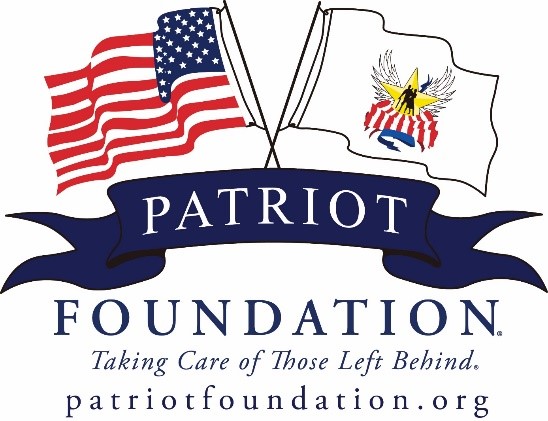 "'Taking Care of Those Left Behind' isn't just a mantra – it is the passion of every Patriot Foundation volunteer and donor," said Maj. Gen. Kurt Sonntag, retired U.S. Army and President of Patriot Foundation.
"Our servicemen and women face untold hardships protecting our freedoms," Sonntag continued. "Nearly 7,000 have died since 9/11. Many experience complications from training, deployments, and war. They struggle with disabilities making it difficult to fund schooling or training for their sons and daughters. The Patriot Foundation is devoted to the children and families of our military and veterans. We believe that when these young people succeed, it makes the world a better place."
Intelsat takes pride in its work to assist and support members of the U.S. military and their families. In addition to annual donations to the Patriot Foundation and employee-volunteer work with the USO, many Intelsat employees have served the United States Armed Services with honor, including a number who used Intelsat products in the field.
Intelsat's dedicated government business, Intelsat General Communications (IGC) provides government customers with mission-critical communications solutions – on land, at sea and in the air. From remote military outposts and disaster-recovery sites to U.S. embassies and homeland-security agencies, IGC solutions support and enable some of the most complex U.S. military applications around the world.
Intelsat also distributes TV content to the more than one million U.S. servicemen and women who are stationed around the world. In fact, Intelsat has carried the global satellite feed for the American Forces Network (AFN) for more than 15 years.
For information on the Patriot Foundation, or to donate, visit patriotfoundation.org.