Happy Holidays at the End of an Epic Year!
December 29, 2016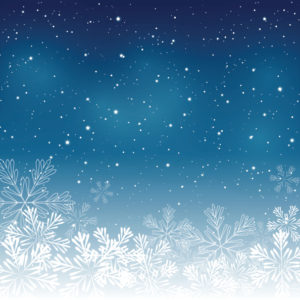 The SatCom Frontier editorial team and everyone at Intelsat General Corp. would like to take this opportunity to send our best wishes for the Holiday Season to our online readers and visitors. You have been a large part of our success in 2016.
A special thanks and best wishes also goes to America's military. At any given time, you are stationed in as many as 100 countries around the globe: War zones where you are helping the efforts of United States allies, and nations where you are helping keep the peace. We all appreciate what you do and hope that satellite communications can help you get closer to your families and friends during this holiday season.
At this time of the year, it's customary to pause and reflect on accomplishments over the past 12 months, and on plans for the next 12. At IGC, we can celebrate the launch of Intelsat's EpicNG 29e and 33e, the first two of a family of High-Throughput Satellites. They have ushered in a new era of enhanced performance satellite communications that will benefit military and commercial customers alike.
We'll bring you more SatCom Frontier stories in 2017, pieces about the use and potential of satellite communications, about satellite technology and about the future of space writ large. Until then, we wish you a happy holiday season.