Good Question: How Do You Measure Resilience of Space Assets?
June 28, 2016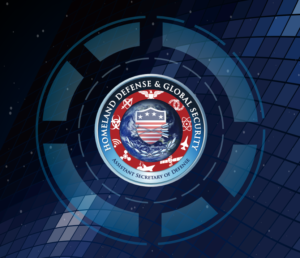 Over and over, the U.S. Air Force, the Department of Defense, and industry are calling for "resilience" in the face of a contested space environment.
But how do you measure resilience? How do you test it? How do you even know when you have it, short of an actual conflict?
Winston Beauchamp, the DoD's Deputy Undersecretary for Space, is working to create measurements for resilience as part of acquiring new space technology. Beauchamp, director of this year's space Strategic Portfolio Review (SPR), had this to say in a wide-ranging interview with Space News, sponsored by Intelsat General:
"We've taken on the effort to establish a metric for resilience and then apply it to two of the programs that are ready for recapitalization," he said, adding that the programs are "missile warning" (the Space-Based Infrared System) and "protected SATCOM."
Beauchamp said acquisition for programs will continue to be a balance of cost, performance and schedule, but that resilience will join them as a fourth element of the formula.
The SPR is the third in as many years, part of a sense of urgency ever since military officials began voicing concerns about space competition. This SPR and its attempt at resilience metrics comes on the heels of "Space Domain Mission Assurance: A Resilience Taxonomy," a September 2015 whitepaper from the Office of the Assistant Secretary of Defense for Homeland Defense & Global Security.
The paper attempts to define the elements of mission assurance in space, arguing that metrics can only come when those definitions are in place. Resilience, it adds, is only one part of that assurance, joining Defensive Operations and Reconstitution.
Beuachamp said more changes are coming, including in the way personnel are trained for the space mission. Some changes are being driven by experiments at the Joint Interagency and Coalition Space Operations Center (JICSpOC) conducted over the past year.
"(The JICSpOC) showed the need for speed," Beauchamp said. "We're not going to have time to make a phone call back to headquarters to ask permission to take action. The experiments have taught us that we need to have the authorities lined up. You need to have a set of tactics, techniques and procedures defined so that we can take action quickly when faced with a threat. … It's just a fact of life with this environment."
See below for the full interview: