Game Changer: How We're Helping Broadcasters Deliver More with Less
April 19, 2017
By Jack Benjamin, Senior Principal Media Product Marketing Manager
TV news consumption has changed dramatically over the years as consumers are getting their daily dose of news, sports and entertainment from social media or other online news sites. A 2015 Pew Research Center survey suggests that as many as one in seven Americans have turned away from cable or satellite TV subscriptions. This "cord cutting" trend has implications not just for cable, but for any network or station that benefits from the pay-tv system. Even beyond the millennial generation, 62 percent of U.S. adults now get their news on social media sites – many of who took steps over the last year to enhance their streaming video capabilities.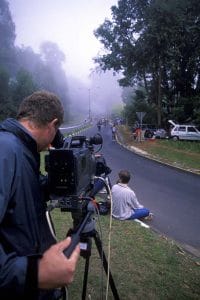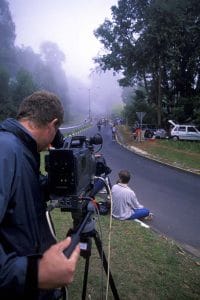 Roles are also switching for news broadcasters as consumers are turning into reporters, transmitting live breaking news stories from their mobile phones via Facebook Live, YouTube and other online mediums. As consumers find more online channels to get their news and information, broadcasters are experiencing diluted advertising revenue, which in turn is creating budget pressures to do more with less.
To address the fast changing dynamics of their business, TV broadcasters are taking control by buying struggling local TV stations, consolidating news operations, network infrastructures and finding less expensive ways to contribute and share TV content with network affiliate stations. Though there are many benefits to operation consolidation, inheriting a variety of video contribution and network technologies presents broadcasters with an increase in complexity, maintenance and network upgrade expenses. As a result, many news networks have turned to less expensive and best effort technologies like bonded cellular for video contribution. While bonded cellular might be a cheaper option, it can also be problematic when it comes to highly contested bandwidth, spotty mobile coverage or no mobile coverage at all.
Controlling costs for remote production or newsgathering is even more difficult when traveling to entertainment or sports venues, where operators may have to contract separate vendors for video, phone, Internet and data circuits at high prices and often for longer terms than needed.
Many TV operators are transitioning IT and video operation infrastructures to IP platforms so they can achieve maximum flexibility, scalability and efficiency. As a result they need to shift their video contribution technologies to IP as well to efficiently manage increased traffic between multiple network affiliates and a broadcast center.
An IP media satellite platform such as IntelsatOne® Prism uses two-way VSAT technology to contribute and share video with network affiliates while simultaneously establishing voice, data and Internet connectivity using the same satellite capacity. The capabilities of Prism have not been previously available via satellite for broadcasters.
IntelsatOne Prism also eliminates the need to contract multiple vendors for video, voice, data and internet at remote production venues. Rather than paying venues excessive fees to lease fiber, phone lines or Internet, IntelsatOne Prism empowers station operators to pay only for the bandwidth they need. For network affiliate connectivity requiring a full-time solution, IntelsatOne Prism gives operators a unified and simplified network to exchange video content. The platforms best-in-class satellite modems deliver high performance and satellite bandwidth efficiencies, plus a network management system to easily book, manage and troubleshoot services on full-time leased capacity.
We recently conducted production-level testing of IntelsatOne Prism with one of the world's top news organizations. During the testing, we were able to confirm strong spectral efficiencies for robust VoIP and VPN connectivity, lower satellite-based latency, internet browsing and encoder compatibility. Testing took place in two different locations and the news organization was also able to successfully connect voice communications to its New York broadcast center, contribute IP video and access the Internet using IntelsatOne Prism. The seamless video, voice and data transmission was managed through our IP media platform, which delivered an efficiency of approximately three bits per hertz and further reduced and stabilized signal latency.
The economics of the broadcast industry are changing dramatically. Broadcasters will continue to look for cost-savings in their mission to support affiliate connectivity, newsgathering and remote production. Streamlining their production and video contribution networks into a single IP platform allows operators to have fixed, predictable costs and lower expenses for maintenance and support for video operations.