Future Looks Bright for Space Leadership
July 19, 2018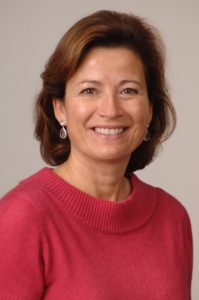 I recently attended the seventh annual Future Space event on Capitol Hill and heard speakers describe how government policies, cutting edge technologies and new applications are transforming the space and satellite industry. The one-day event, sponsored by the Future Space Leaders Foundation, supports educational programs and networking opportunities for graduate students and young professionals pursuing careers in the space and satellite industry.
Among the speakers was Sen. Patty Murray (D-Wash.), who paraphrased President John Kennedy in stating that education is the smartest investment we can make as a country. As a preschool teacher prior to serving in Congress, Sen. Murray saw first-hand how girls were not encouraged to dream as big as boys and certainly were not encouraged to have an interest in science, technology, engineering and math, what we refer to as STEM education. She said this dynamic needs to change and STEM education must be supported by government at the national as well as the local level.
She went on to say that diversity is proven to increase creativity, problem-solving and ultimately decision making. As an example, she said that when she first came to Congress, she introduced the Family Medical Leave Act. She was one of the few women in the Senate and feels that her female perspective went a long way towards turning this bill into law. Having a woman present made a difference.
In addition to government support for education and diversity, Sen. Murray believes that a healthy dose of curiosity is what's needed to enact real change – question, explore, challenge everything. Without this we cannot have real innovation.
Another speaker, Lt. Gen. Dave Thompson, was recently promoted to Vice Commander of Air Force Space Command. He believes we are standing on the cusp of the third revolution in Space. The Sputnik launch and the race to the moon that followed was the first revolution. The second revolution occurred when space-based capabilities aided military operations during the 2nd Gulf War. This transformed how the DoD does operations worldwide, from GPS to ISR to global communications. Ninety percent of the munitions dropped in that war were unmanned, bringing in a new era of warfighting.
Gen. Thompson said the third revolution is starting now, particularly in the commercial sector, where we're pushing access to space in a new and different way – cheaper, faster, better. It's up to the next generation of space leaders to expand these advancements into the future.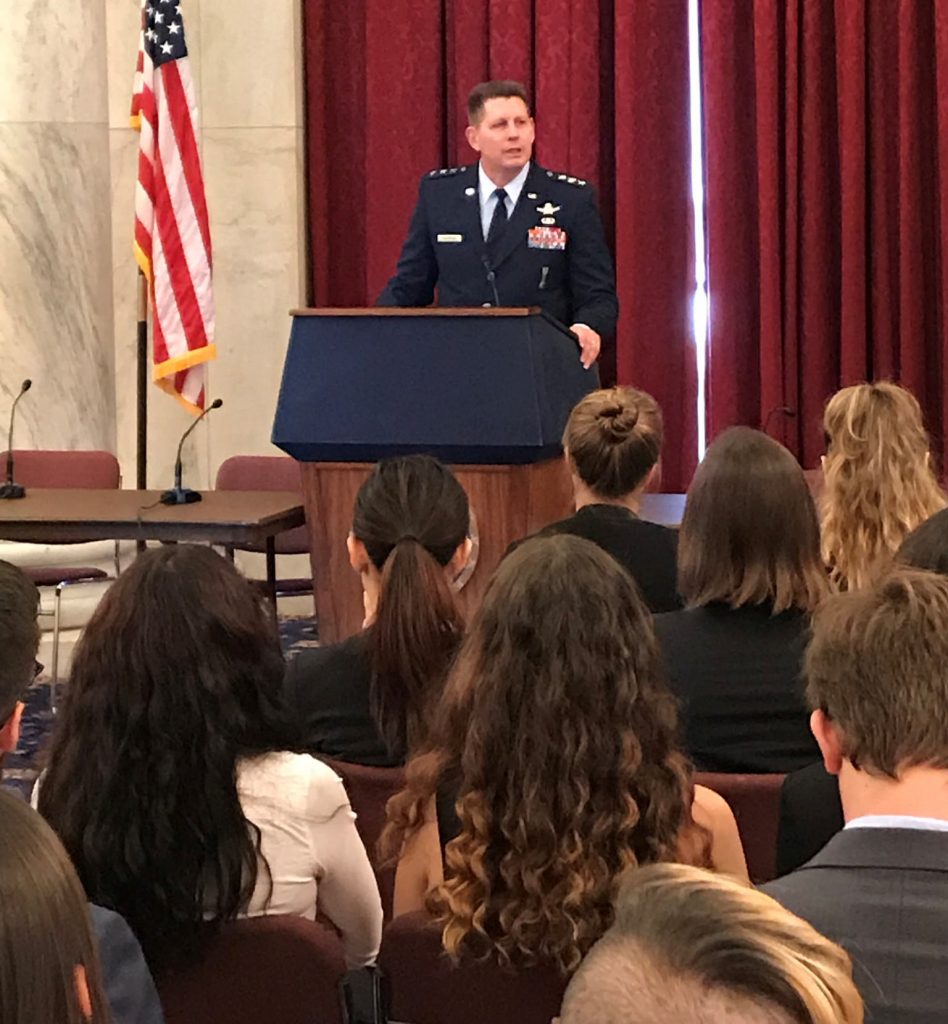 Mid-morning brought the first panel, "Keeping National Security Space at the Cutting Edge." The challenge of our times is to keep ahead of our adversaries and this changing threat environment requires innovation in communications. John Giles, Senior Policy Advisor to the newly created Space Policy Council, feels that the strong commitment from the administration to focus on space, return to the moon and address the problem of space debris is very important in moving towards this goal.
Brett Alexander of Blue Origin, a company with a mission is to see millions of people living and working in space, stated the key to reaching that goal is changing the way the government buys in space. Giles agreed, saying that cooperation between government and industry is becoming more and more important. Another panelist, Travis Langster of AGI, added that only commercial can move at the pace needed for innovation. Industry should build the infrastructure and government should use it.
Mr. Giles described a recent example of industry/government collaboration, the User Advisory Group, which is comprised of industry players, both large and small, and provides advice to the National Space Council.
The session's keynote speaker, Dr. Ellen Stofan, Director of the Smithsonian National Air and Space Museum, said international cooperation is also important. There are currently 16 agencies around the world working towards human exploration in space, she said. Her most passionate wish – to have humans on Mars — depends on the NASA Deep Sea Gateway project, which will study the effects of microgravity on humans. This study will lay the groundwork for humans to explore Mars where we may find critical information that will inform the possibility of life beyond our solar system.
Back on earth though, she described the museum must spend about $650 million to completely re-build the structure over the next six to seven years. While a daunting construction project, it does provide an opportunity to transform the galleries and make them an inspiration for future scientists, engineers, designers and innovators. She put out a call to action to the future space leaders in the audience to think about what stories are important and worth highlighting in the new galleries.
The final speaker, Paul Rusty of DARPA, talked about his most recent project named Blackjack. He has been tasked with taking advantage of commercial systems to improve national security. Government was once at the forefront of R&D in space, but now industry has surpassed the traditional R&D role of the government and DARPA plans to take advantage of that superiority.
Rusty emphasized the need to reduce new missions from 10+ years in the government bureaucracy to months or a couple of years in industry's hands. Today's government satellites can cost anywhere from $1B to $3B, many times more than commercial satellites. He said using commercial assets reduces costs and allows the government to benefit from the constant technology refresh of commercial spacecraft. This provides more capacity to our warfighters, which is one main goal of Blackjack.
The work of the Future Space Leaders Foundation is vitally important to our industry because of its focus on the career development of young space and satellite industry professionals. With the renewed interest in new constellations of satellites and space exploration, the demand for talented scientists, engineers and technicians will draw thousands of young people into our industry. Events such as Future Space bring industry thought leaders together with students and young professionals to foster relationships and open new career paths.