Family Matters: How Tech has Changed the Way Military Families Connect
May 27, 2021
In May, Intelsat is highlighting its military veteran employees, the services we provide to the active armed forces and our ongoing philanthropic support for military- and veteran-support organizations. We're also recognizing the unwavering sacrifices of military spouses and families.
Satellite communications has long provided a lifeline for military families to stay connected during deployments.
Meet Megan, an Intelsat corporate communications contractor and military spouse. Her husband, Owen, has been in the U.S. Army for 17 years. He is an Infantry Officer.
Megan was aware of Intelsat before she came to work here in part because the company had helped her connect to her deployed husband.
In this blog, we talk to Megan about that experience, and how advancements in communications technology have helped her stay more connected to her husband during his recent deployments.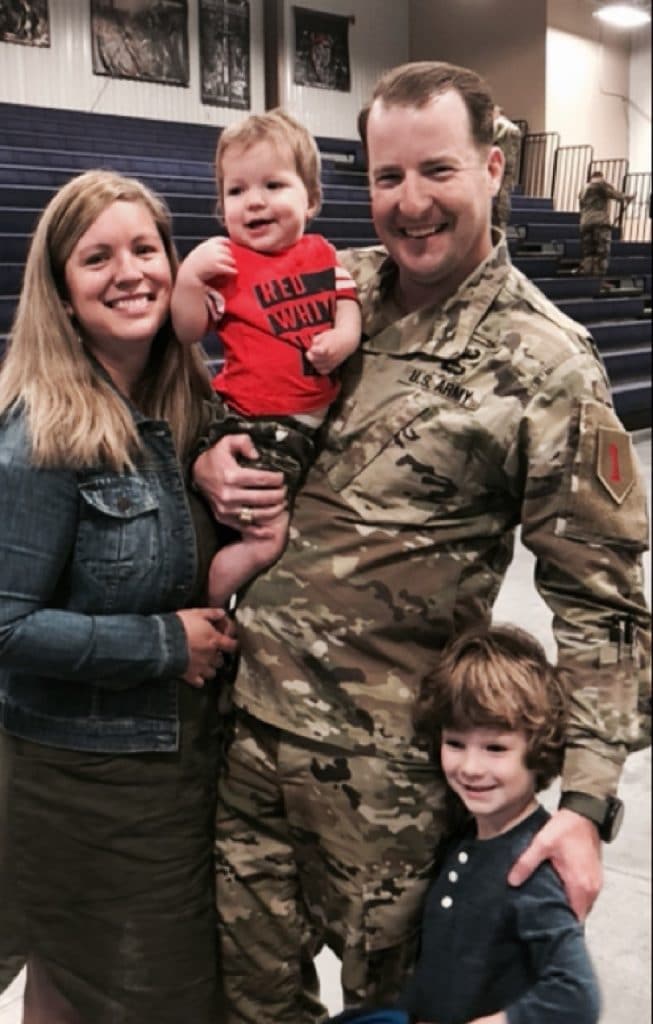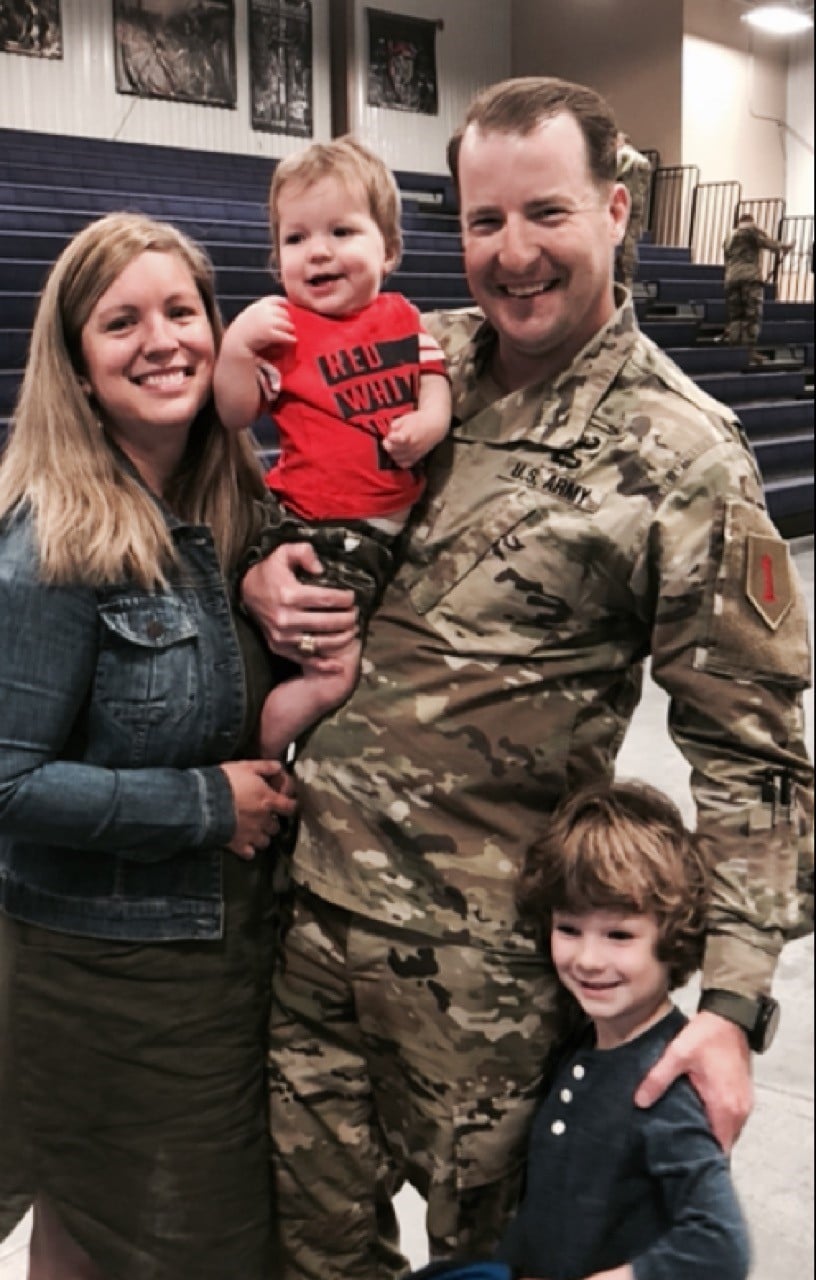 At how many forts have you been stationed? Six. One multiple times. At one point, we lived in three different houses, in three different states in under one year. Owen has also done six deployments.
How much has technology changed since your husband's first deployment? During those Iraq days, "real-time" communications meant email – that was the latest and greatest. Owen would take short videos occasionally when he was in his "room" (during the first Iraq deployment his "room" was an old bathroom in a building that had everything torn out of it). He'd burn those videos onto a blank disc and then snail mail them home.
The units could video conference back to their commands, and every so often the unit would announce that it was allowing spouses to come to talk to their soldier via video. You had to drive to the unit's headquarters, go to the VTC room where soldiers set everything up for you, and then hope the connection worked. If it did, you got something like 15-20 minutes.
Now, I can FaceTime him anywhere. During the past two deployments (including this last one to Afghanistan) he was able to bring his personal phone.
Why did you join Intelsat? I joined in September 2020. I was looking for something different and more flexible. The pandemic changed everything, and I had to take more into consideration; I am holding down the fort at home with three kids under the age of eight who are remote-learning while Owen is deployed to Afghanistan. I'm also a space enthusiast and the opportunity to work for a company like Intelsat, with its history and legacy and reputation, felt like something I couldn't – and shouldn't – turn down.
Any memorable moments or stories where Intelsat technology helped you communicate better? In 2013 Owen was deployed to a very remote forward operating base (FOB) in eastern Afghanistan, near the Pakistan border. I was coming home from a business trip on a several-hour long flight that had Gogo Wireless (Gogo Commercial Aviation is now part of Intelsat) on it – and because it was the holidays, it was free (I distinctly remember that). My business trip had been a week of 20-hour days, and we hadn't had been able to talk really at all, so I was looking forward to getting home and being more connected. While on the plane I connected to Gogo and voila! I could reach Owen via Facebook Messenger. We were able to message back and forth for the entire flight and catch up. That memory of 'how much technology has changed' has stuck with me ever since.
Read more posts from our National Military Appreciation Month series: