FAA Approval Could Mean Big Things for UAS Adoption
February 22, 2017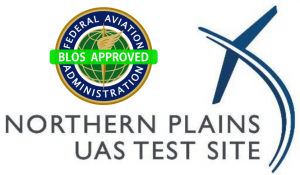 Earlier this year there was an announcement that could usher in a new era for unmanned aircraft systems (UAS) in the United States. The Northern Plains UAS Test Site in North Dakota became the first such facility authorized to conduct beyond-visual-line-of-sight (BVLOS) operations for UAS. By giving Northern Plains its stamp of approval, the Federal Aviation Administration (FAA) is helping to bring civilian agencies and commercial companies one step closer to greater UAS usage.
According to UAS Magazine, "The agency authorized the UAS test site to begin using ground-based sense-and-avoid technologies as it phases into BVLOS operations. The action outlines a path for unique testing and flight operations not widely available in the national airspace. The authorization allows for a large-platform UAS to take off from Grand Sky at the Grand Forks Air Force Base without the need for a manned chase aircraft."
Grand Sky is a UAS business and aviation park just outside Grand Forks, ND, home of the University of North Dakota, a highly respected school for training pilots and for its unmanned aviation studies program.
Eliminating the need for a manned chase aircraft reduces the cost and operational overhead associated with UAS testing, thus removing some of the hurdles that could otherwise slow the commercial use of UAS technology. As civilian agencies and commercial companies proceed with testing, Intelsat's satellites can provide the infrastructure needed for UAS communications.
The Intelsat Epic high-throughput satellite (HTS) platform currently has two operational satellites: IS-33e and IS-29e. (The third Epic satellite, IS-32e, was successfully launched last week.) Epic is an open system that allows organizations to leverage the Ku-band antenna/modem infrastructure already in place on existing UAS. The IS-29e beam provides connectivity over all of North Dakota and has a perfect "look angle" for maximum efficiency. (More information on Epic here.)
Intelsat General has a proven history of reliably supporting UAS operations. We have worked with a variety of agencies, including NASA, USAF and DHS, as well as platform manufacturers such as General Atomics and Northrup Grumman. NASA in particular has an impressive track record of leveraging UAS. It began operating a Northrup Grumman Global Hawk in 2010 from NASA's Armstrong Flight Research Center to conduct earth-science missions. The Global Hawk's ability to operate in the upper stratosphere has contributed greatly to NASA's study of climate change.
Now, with the approval of the Northern Plains UAS Test Site, organizations like NASA and Northrup Grumman have the ability to test and evaluate complex UAS operations that weren't previously possible. It also puts North Dakota at the forefront of aviation and UAS research, as it is the only site approved for BVLOS operations without a manned chase aircraft. Finally, the FAA's approval is a testament to the state's dedication to emerging technologies, enabled in part by the innovative nature of the communication satellite industry.
UAS are uniquely capable of measuring, monitoring and observing remote locations of Earth in ways that otherwise simply are not practical. It will be exciting to see where these capabilities take commercial users and researchers with the availability of the Northern Plains UAS Test Site.