Celebrating Earth Day, Every Day, at Intelsat's Paumalu, Hawaii Teleport
April 21, 2021
Intelsat investments and partnerships are helping to preserve historic area, support local community
Intelsat has owned its Paumalu, Hawaii teleport site since the 1960s. Over the years, with Intelsat's help, the former pineapple farm-turned satellite operations site on the North Shore of Hawaii's Oahu island has evolved into a model of sustainable operations and community partnership.
In this blog, we detail several ways Intelsat's investments and collaborative partnerships are helping to protect and preserve the pristine area for future generations of Hawaiians.
Embracing Preservation and Natural Use: The plush plot overlooking Oahu's Sunset Beach boasts 255 acres. Intelsat only uses about 20 of those acres, leasing the surrounding agricultural land to a cattle rancher who uses it to sustainably graze his cattle, planting greenery for his cattle to eat.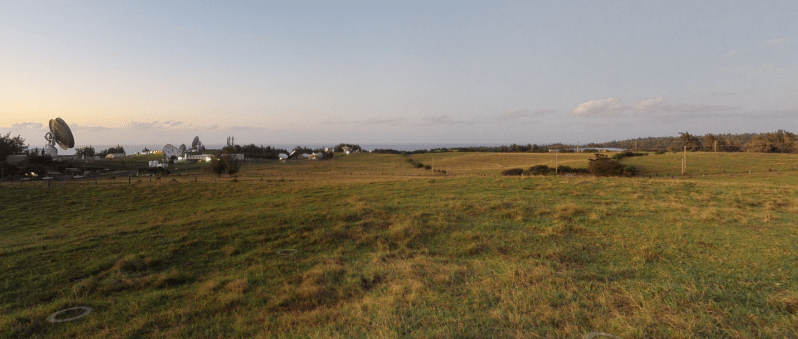 Supporting Erosion-Mitigation Work: Beach erosion is a concern for many near Sunset Beach's North shore. Intelsat assists the Army Corp of Engineers in monitoring beach conditions through a series of time-lapse cameras on the property that is specially designed to make scientific measurements of the waves, currents, and beach health. The cameras provide valuable information about local hydrodynamics and sand movement, which helps the Army Corps of Engineers better manage erosion issues and protect the area.
Being a Good Neighbor: Intelsat improved the delivery of fresh water to property owners surrounding the teleport site by installing a new 60,000-gallon water tower and pumping system. Intelsat also maintains area roadways and stormwater management systems, and it opens the Paumalu site to residents as a tsunami refuge shelter.
Integrating Renewable Energy: Just like solar panel arrays power Intelsat's satellites in space, our Paumalu property will soon be powered by a solar farm on the property. Power in Hawaii is expensive and oftentimes unreliable; the new solar farm will reduce Intelsat's power costs, as well as its carbon footprint. Intelsat is also adding four new generators to enhance resiliency for its on-site operations, and it's considering exploring wind turbine technology, which could generate power for non-critical teleport applications.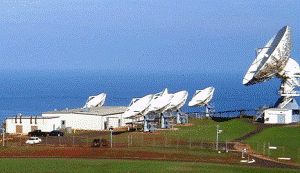 Learn more about Intelsat's Paumalu site.
Learn more about Intelsat's commitment to sustainable business practices in the company's 2020 CSR Report.