Breaking Technology Silos to Unleash Africa's Broadband Potential
November 12, 2018
Brian Jakins, Regional Vice President, Africa Sales
There has been much debate on what it will take to build out Africa's broadband infrastructure. Yet, there is very little consensus on what technology is best suited to do so, particularly when it comes to extending the infrastructure into the more rural and ultra-rural areas of the continent. Many people enter the debate through their own technology silo, proclaiming that their technology and their technology alone will solve the burgeoning broadband demands of the continent. This could not be further from the truth.
Despite the many reasons to expand coverage, mobile network operators have a difficult time justifying the business case to expand outside of existing infrastructure, which is largely concentrated in the more urban areas of the region. Historically, deployments have involved heavy upfront costs due to difficult terrain and no power facilities, making the argument to expand into more suburban, rural and ultra-rural areas difficult. While many believe that fiber and microwave are the only solutions available, many times the upfront CAPEX for terrestrial solutions combined with the OPEX to further expand that network are not feasible. With advancements in satellite technology, mobile network operators no longer need to rely only on fiber. By integrating satellite technology into their infrastructure, they can extend their network with minimal CAPEX, increase their subscriber base and generate a strong return on their investment.
A great example is the recent partnership between Intelsat and Vodacom Mozambique. Pomene is a rising tourist destination in the country, and as more visitors and cruise ships were entering the port, Vodacom Mozambique needed to improve the network's capabilities and deliver a better connectivity experience in a cost-effective manner. Due to the higher performance and better economics delivered by Intelsat Epic, Vodacom Mozambique was able to upgrade its network and, more importantly, expand it to cover tourist lodges in Pomene, unlocking a new revenue stream for the operator.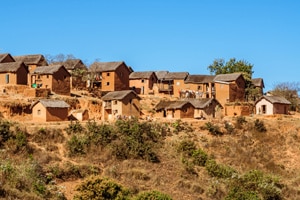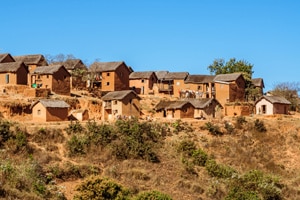 In addition to the higher performance and better economics delivered by advances in satellite technology, new deployment models and partnerships are helping to overcome rural connectivity challenges. Recently, Intelsat partnered with Africa Mobile Networks (AMN) who provides mobile network operators (MNOs) with a network as a service solution that essentially will fund, build and operate the network for the operators. MNOs are able to extend coverage with minimal CAPEX and OPEX risk, grow their subscriber base and bring high-quality, affordable connectivity to communities. The low-cost, small cell solution, combined with Intelsat's satellite fleet, can be rapidly deployed and installed in less than 6 hours, bringing much needed connectivity to communities across Africa.
Public and private partnerships as well as innovations throughout the ecosystem are instrumental in connecting those that remain underserved or unconnected. Intelsat partnered with ITSO, the Uganda Communications Commission, MTN and Parallel Wireless to bring connectivity to ultra-rural areas in Uganda. Parallel Wireless provides MNOs with an open, software-based, and virtualized network architectures to help MNOs overcome deployment challenges. Parallel Wireless' solution was fast and easy to install and as a result, two communities were connected for the first time.
Separately, many private businesses at the metro edge remain unconnected. Recently, Intelsat and Q-KON recently introduced a new, multiple high-speed broadband service powered by the IntelsatOne Flex for Enterprise platform. Combining a cloud-based management platform with Intelsat's global satellite and terrestrial networks, the IntelsatOne Flex platform will enable Q-KON to rapidly deploy high-quality broadband that enables new services and applications for smaller businesses throughout Botswana, Mozambique, Namibia, South Africa, Zambia and Zimbabwe. As a result, small businesses, schools, farmers, and hospitality businesses can receive the affordable connectivity needed to support and grow their businesses and social programs.
While much has been done to improve the power, efficiency and cost of satellite technology, a fully integrated space based platform is essential to capturing future opportunities. Advancements in ground and antenna technology are essential to harnessing the advancements made in satellite technology.
Another example of this will be on full display at AfricaCom in Johannesburg beginning November 13. Intelsat will be hosting live driving demonstrations in a Toyota Fortuner mounted with the Kymeta™ terminal, showing reliable high-throughput communications on the move with an electronically steered, lightweight, easy to install satellite antenna. For Africa, this could enable passengers in taxis to easily make phone calls, access Wi-Fi to power laptops and check email. It could also help bring broadband connectivity to buses and trains across the continent. And this is just the beginning.
In order to build out the continent's network infrastructure, it requires a fresh approach, fully integrated hybrid networks, new business models and creative partnerships. The development of standards will be essential to ensuring that the networks of the future can support the communications on the move that businesses and consumers are demanding. Intelsat is working with organizations such as ATIS to help develop the standards that will govern 5G and ensure that satellite can be easily plugged into any network wherever and whenever it is needed.
By breaking down barriers, eliminating technology silos and employing innovative business models, it will help accelerate the buildout of a robust network infrastructure that would provide a great foundation for further economic development and growth. Once that occurs, the possibilities for Africa are endless.