Asia – A Huge Growth Market for Government SATCOM
July 16, 2018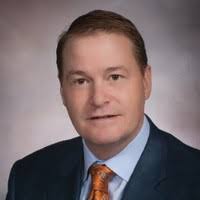 In a recent article in UAS magazine, global research and consulting firm Markets and Markets (MnM) forecasts an annual market growth rate in the U.S. of 13.2 percent for unmanned aerial vehicles (UAV) through 2022. MnM predicts that in Asia, the annual UAS market growth rate during the same period will also approach 14 percent CAGR, or the same as the U.S. market.
Requirements for border security are one of the most significant factors driving this growth, according to MnM. Asian countries are also engaging in more peace-keeping operations, which create the need for added SATCOM connectivity outside their typical theaters of operations. And this means more SATCOM for morale, welfare and recreation (MWR) applications for posted personnel.
Governments in the Asia Pacific region are increasing their deployment of UAS at a time when advances in sensor technologies require higher throughput satellites to transfer the high-resolution imagery resulting from these sensors. High-throughput satellites are ideally suited for these types of applications.
Six years ago, Intelsat unveiled a revolutionary constellation of HTS spacecraft that would deliver high-power spot-beam service to meet a range of maritime, aero and terrestrial needs, delivering high-throughput signals to small-sized terminals. Five of these Intelsat EpicNG satellites are already in service. The sixth, Horizons 3e, is scheduled to launch later this year and will cover East Asia, Oceania and the Western Pacific to complete Intelsat's global HTS coverage.

The resiliency of commercial SATCOM is an important issue for these government customers, and Intelsat EpicNG introduces a more "hardened" level of commercial SATCOM. Anti-jamming capabilities are greatly enhanced with low-probability of intercept (LPI) and jamming-resilience on Intelsat EpicNG satellites, even to non-hopping modems. Interference-mitigation capabilities like on-board power monitoring and notch filtering of interferers/unauthorized users as well as monitoring, re-routing, geo-location and identification of interferers means Intelsat EpicNG SATCOM is better protected when deployed in contested environments.
Satellite technology never stands still, and Intelsat EpicNG capabilities are constantly being enhanced. For example, Horizons 3e is the first satellite to feature an entire Ku-band payload utilizing multiport amplifiers that optimize power across the satellite. With the multiport amplifier, if one spot beam is idle, its allocated power can be distributed to other beams to meet customer throughput demands. By matching satellite power usage to traffic demands, Horizons 3e will allow government customers to leverage the additional efficiency improvements and expand their network and applications across the Asia Pacific region.
To accommodate broadband demand that requires flexible service and pricing service plans, IGC is introducing IntelsatOne FlexAir, a global in-flight connectivity service designed for aircraft with high-performance requirements. This managed service is optimized for 45cm Ku-band platforms and is compatible with a range of fuselage and tail mounted antennas.
The ability of helicopters to access satellites for broadband connectivity is also of great interest in the region. IGC is working with Hughes to offer a new rotary service for beyond-line-of-site communications. The new Hughes modem overcomes transmission interference from rotor blades opening up a whole new space for rotary wing services, especially in the areas of disaster management and search and rescue operations. The ability to provide real time imagery of the affected area back to HQ for quick decision making is invaluable and helps saves lives.
Our team is excited about these many new developments and how they can help bring more advanced SATCOM services to the region. We will be participating at events in South Korea, Indonesia and Australia this year, to name a few, and we hope to connect with many customers there.
The SATCOM requirements of government customers in the Asia Pacific region continue to accelerate. My team will continue to provide the latest technology, products and services to help meet their needs for affordable, technically superior and resilient space-based communications.